Addon TerraCraft: Angler NPC 1.17
If you ever played Terraria (a very popular action-adventure game), you probably know who Angler is. He is one of the NPCs that is concerned with fishing and today we can meet him in our MCPE worlds. This guy is a key person in the fishing adventure you will get the chance to go through by installing
Addon TerraCraft: Angler NPC
.
How does addon TerraCraft: Angler NPC work
This addon contains dozens of cool features related to fishing. We will tell you about all of them, but first of all, we will discuss
Angler
who is the most important NPC that you will interact with.
This guy is a very peaceful and independent NPC. He is able to protect himself from any hostile mob but will never attack the player. He spawns in waters or on beaches and he trades a lot of items that will help you in your fishing activity.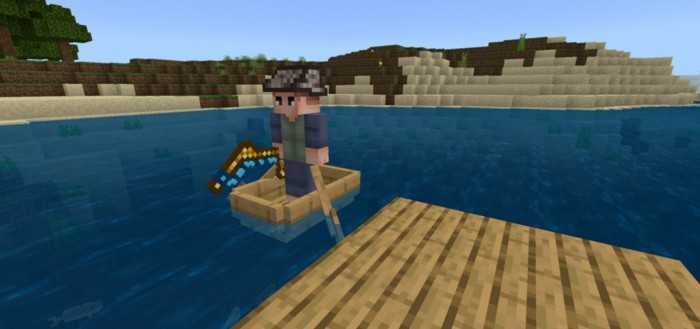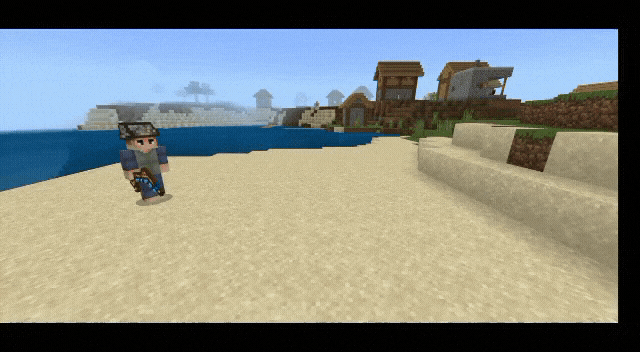 When you are ready to start fishing, just throw a fishing rod in the water and wait. There are lots of new fish you can catch, but you can also catch custom MCPE ones. If you are lucky, you can even catch a Gold Fishing Rod. Of course, this is not a fish, but don't get disappointed because it is a very precious item. Angler is ready to pay a full stack of diamonds for it.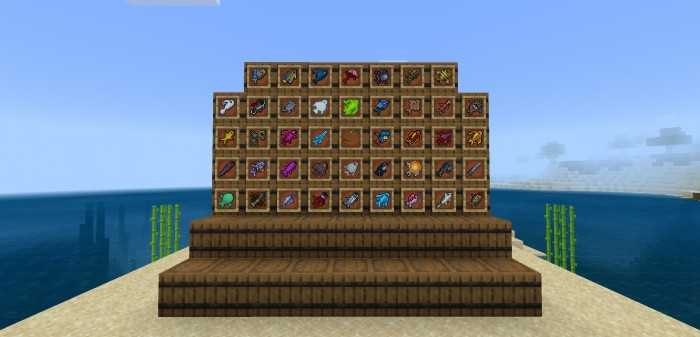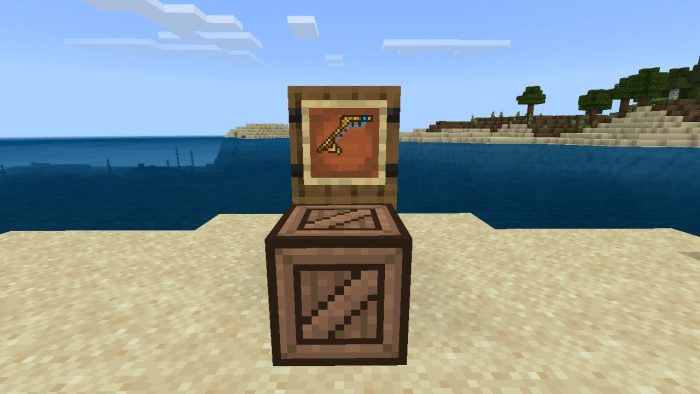 Another cool thing you can catch, you can find crates that are similar to lucky boxes. They may contain different loot related to fishing. Angler also has such crates, but you will have to pay for them.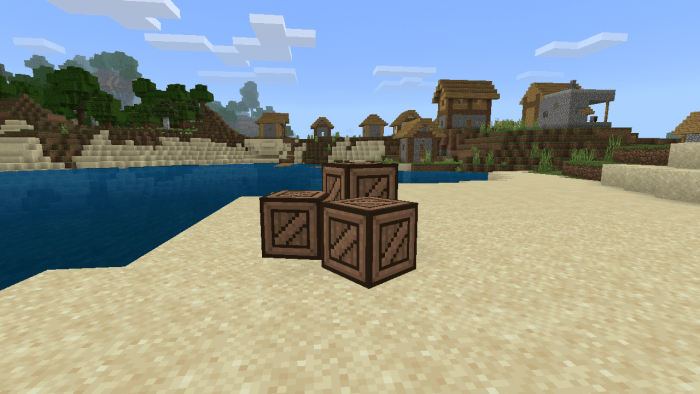 Like we already mentioned, Angler has a lot of things to offer. In return for the fish you will catch he may offer diamonds, name tags, TNTs, saddles, tridents, and many other useful and precious items.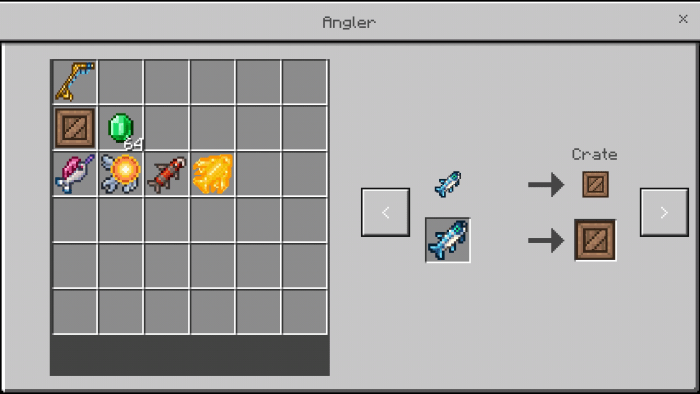 Besides the ordinary fish, you will be able to catch Zombie fish, Plankton eaters, Batfish, Bunnyfish, Dirtfish, Tundra trout, and many other fantastic water-living creatures.
Below we will enlist several other really helpful tools that will make your fishing more productive and interesting. You can obtain them either by fishing or by trading with Angler.
The Swordfish. This is a sword that has similar features to the diamond sword but is way more resistant.

The Rockfish. Even if this weapon gives a slowness effect to the player, it is stronger than any melee weapon you know.

The Sawtooth Shark can be used as a chainsaw. It will let you cut through wood with incredible speed because it gives a haste effect. Anyway, this effect does not last forever. You will have to re-equip the tool periodically.

The Frost Daggerfish is a weapon that you should throw at your target. It spins while flying and breaks when landing.

The Bomb Fish represents a sticky bomb that you should throw at the target.

The Honey Fin is a kind of potion that will help you heal when required.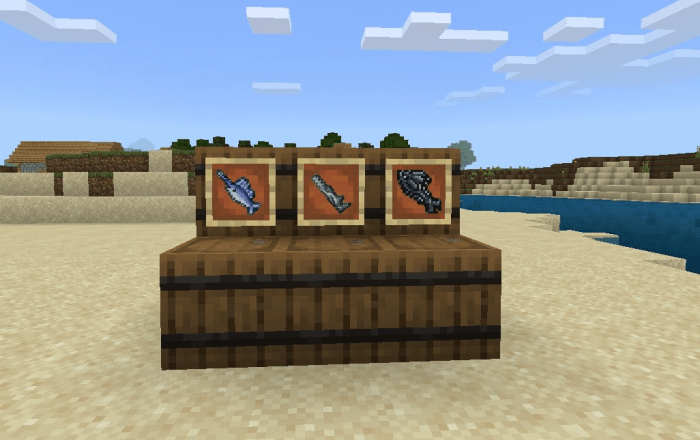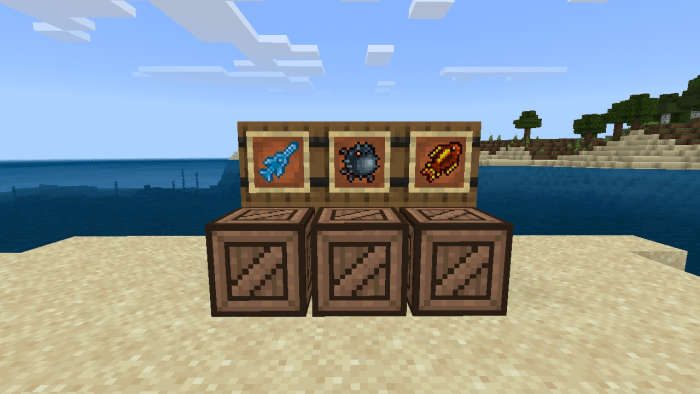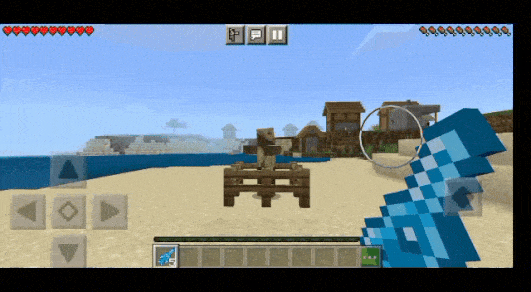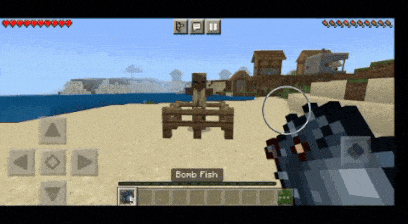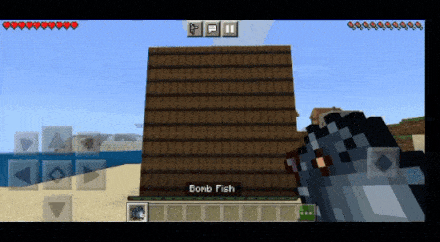 Are you ready for this fantastic fishing adventure? If you are, click on the button below the video trailer, share the article with your friends and leave feedback.
If you like Terraria, there are also other addons featuring characters and other things from the original game. Among them is
Addon Terraria Bedrock
. We recommend you try it.
Please mind that most downloads featured on our
website
can be used only with the latest
game versions
so make sure you have installed at least
Minecraft PE 1.17
and have fun!
Video Trailer of Addon TerraCraft: Angler NPC
We are in social networks