Addon Terraria Bedrock 1.16
Terraria is a very popular action-adventure computer game. Thanks to
Addon Terraria Bedrock
, you can introduce an incredible number of features specific to the original game into your Minecraft PE world. They include weapons, tools, mobs, and even biomes.
Features of addon Terraria Bedrock
Like we already mentioned, this addon brings a lot of stuff from the Terraria game. These things are:
A lot of different swords including Blood Butcherers, Zombie Arms, and Lead Swords

A lot of different axes including Meteorite Axes, Lead Axes, and Hellstone Axes

A lot of different armors, starting with the Tin Armor and ending in Hellstone Armor

Three kinds of awesome boomerangs

Throwable simple and poisoned knifes

Many different guns known from Terraria

Explosives including grenades, dynamite, and bombs. They can only be obtained as chest loot or by trading with one of the NPCs (we will talk about the NPCs later)

A lot of different pickaxes starting with bone pickaxes and ending in Deathbringing pickaxes

Many useful accessories including depth meters, and enchanted mirrors

In this addon, you will also detect that all the MCPE vanilla biomes are replaced by new ones, specific to Terraria (see pictures below)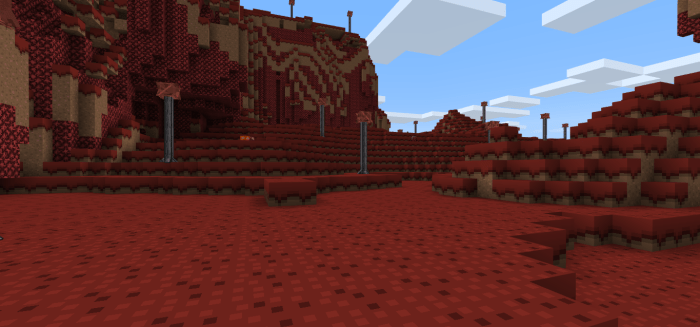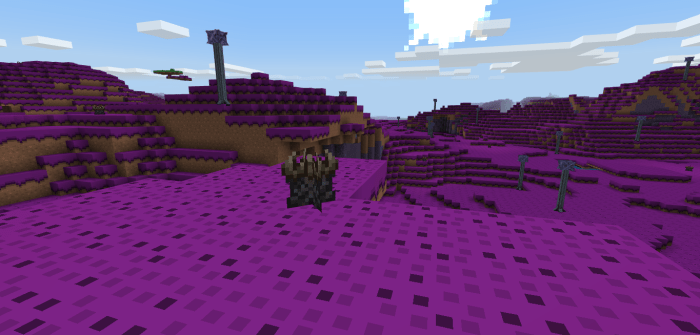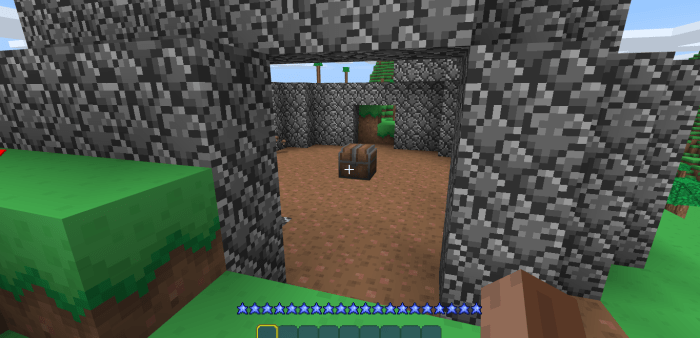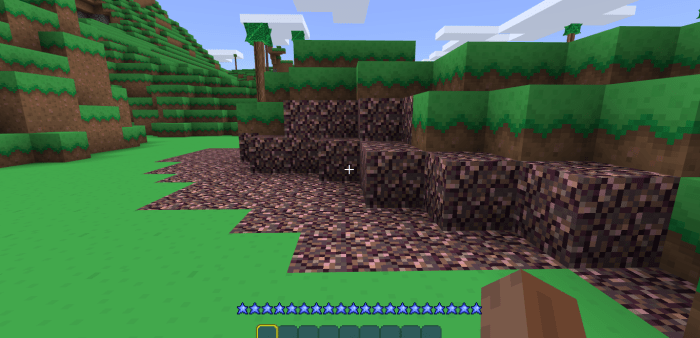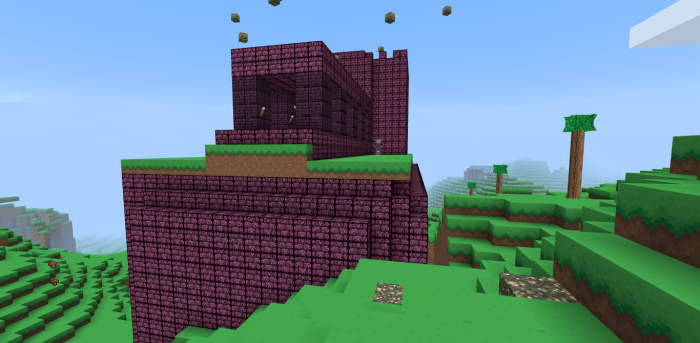 The addon also brings many new mobs and bosses from the original Terraria game. The most dangerous are:
The Demon Eye MonstersThe Soul Eaters
The Devourers
The Slime Kings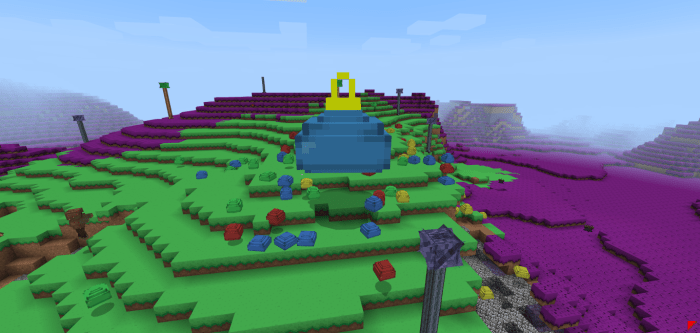 The Skeletrons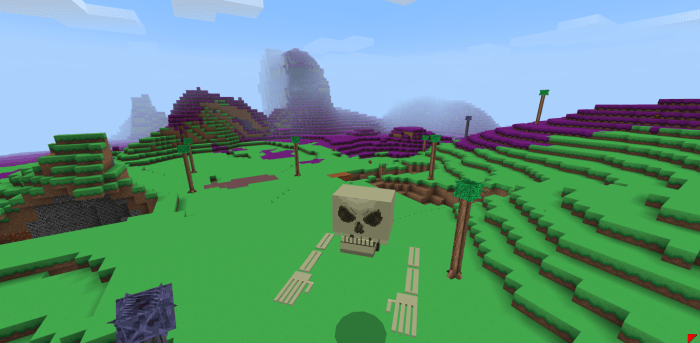 The World Eaters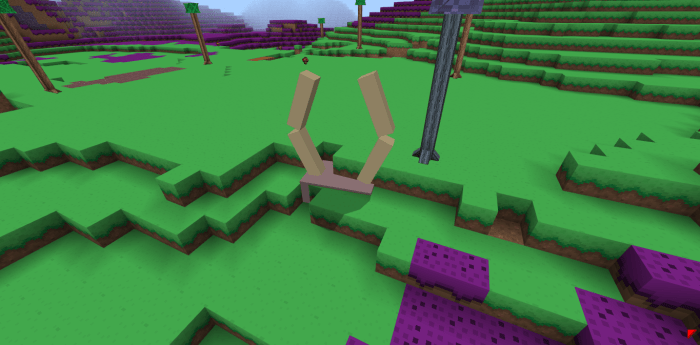 In this addon, you can also mine an incredible number of various valuable ores including copper, ruby, and hellstone ores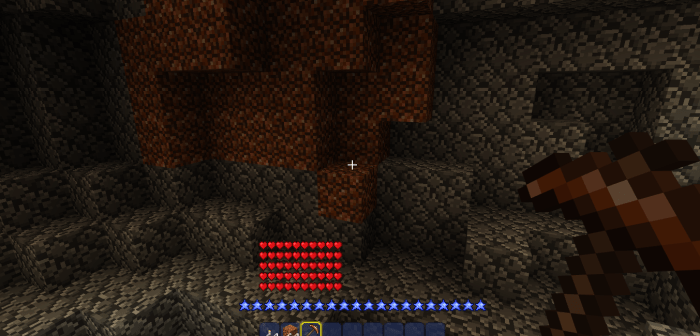 Another valuable thing brought by this addon are the coins. They can be dropped by the above-listed mobs when you kill them and you can use the coins when trading with the NPCs

Finally, it is time to find out who the NPCs are:
The Weapon Dealers
. From these NPCs you can obtain musket balls, flint lock pistols, torches, healing potions, and miniature sharks
The Merchants
. By trading with them, you can get copper swords and pickaxes, torches and healing potions
The Nurses
. Trade with them to get healing potions
The Demolitionists
sell bombs, grenades, and dynamites
Do you want to try this fantastic addon? If you do, hurry and click on the download button below this article, share it with other MCPE users, and leave feedback.
Visit the
Mods
section on our
website
to discover other interesting new addons. By exploring our page you will also find the
latest game versions
,
Minecraft PE 1.16.210.53
being the freshest one. Have fun!
We are in social networks