Addon Pokemetels Wizardry 1.16.200
Last year we have talked about
Addon Wizardy
that brought a number of magic wands. Our subscribers liked it so much that we decided to find an even more interesting magic-related addon for them to try. This is
Addon Pokemetels Wizardry
.
Features of addon Pokemetels Wizardry
This addon invites you to have a very fun adventure that implies a lot of magic. Initially, you will have to find a tree and shear its leaves. This way you will get material for crafting a woodcarver. Use it to obtain a stick from the tree. Further, you should use both the carver and the stick to craft a magic wand. Next, you will have to search for a mystical flower, which should be placed on the crafting to obtain magic dust. You will need this in some recipes.
Place a book next to the above-mentioned dust to obtain the dart spell. If you use a wand with activated arrows, then two slots in the quick access panel will be replaced with spells.
To cast spells, you should use your wand. You will see purple arrows. Use these arrows to cycle through spells and use the ones you want to apply. Some of them are permanent, which means you will have to reuse your wand to deactivate the spell.
After that, you will go on a trip where you will have to find spellbooks. They can be dropped from monsters, or they can be hidden in dungeons and rare structures. Books are divided into several types: Uncommon, Rare, Epic, Legendary, and Elemental Books. You won't be able to get rare books from the start: first, you will have to create a spell researcher. When you manage to create or find thirty such spells, you will be informed that now you can learn rare spells. And they will start appearing more often.
Once you learn all thirty spells, including common and legendary ones, you can become an elemental wizard. When you become one, you will have to choose one single element. For example, if you choose to become an ice wizard, you will be able to use spells only from this category.
Around the gaming world, you will also find wizard towers, copper, and amethyst crystals. You can use copper to craft copper wire. This wire can be combined with a magic wand and a crystal to obtain new effects. The effects depend on the used crystal.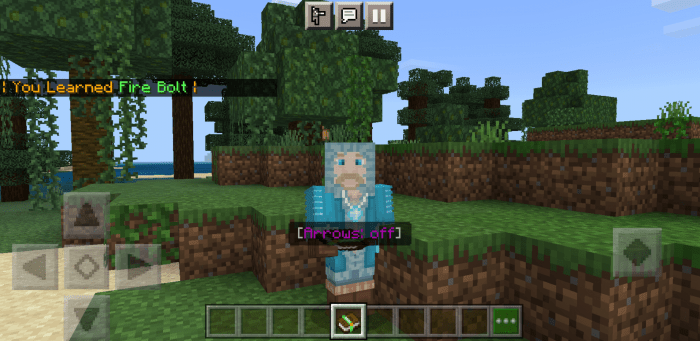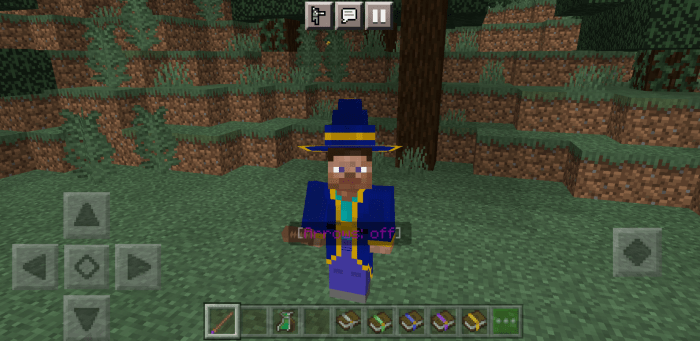 Magic Light Spell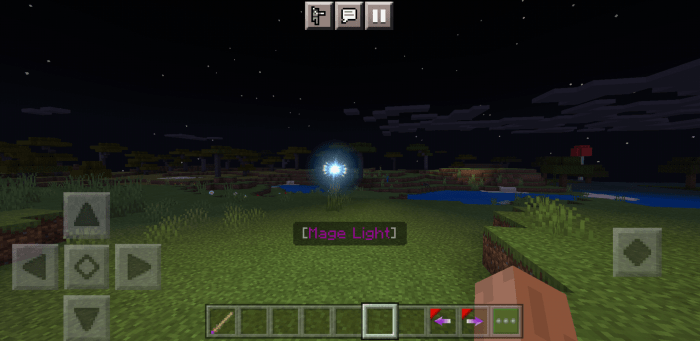 Blackhole
Certain spells, such as the black hole spell will send the player within 3 blocks from it so he/she doesn't get affected by it.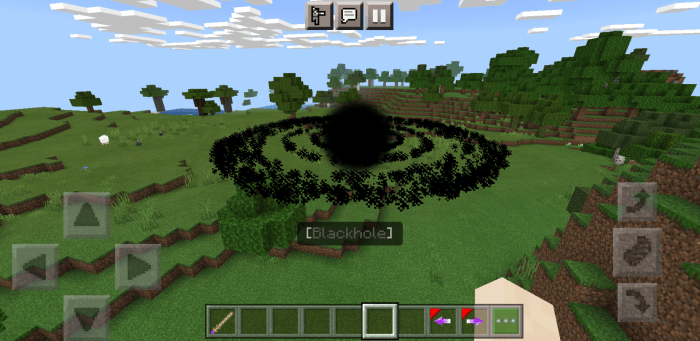 To obtain mythical dust, you will have to create a mortar and pestle and interact with them while holding a magic crystal.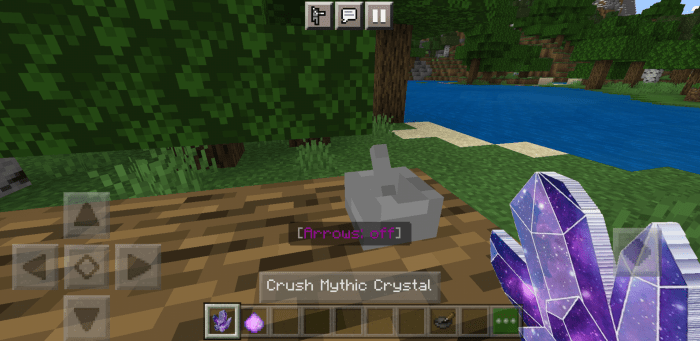 Genie
To get a genie, you should trade with a cleric. Only this way you can obtain a magic lamp. The cleric will ask for two nether stars.
After the genie spawns, he will be able to grant three wishes. Once you get all three wishes, you can craft a wish with the lamp and interact with the genie. This will make him change his appearance and become free.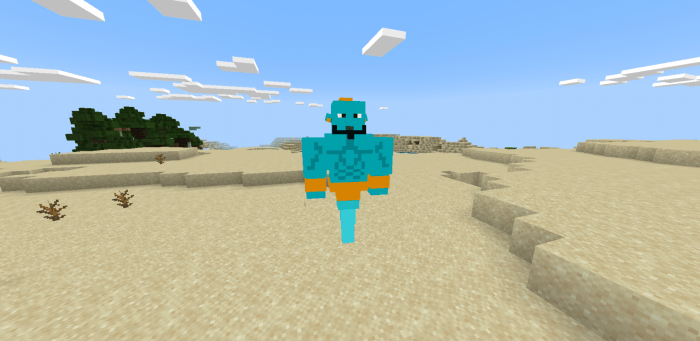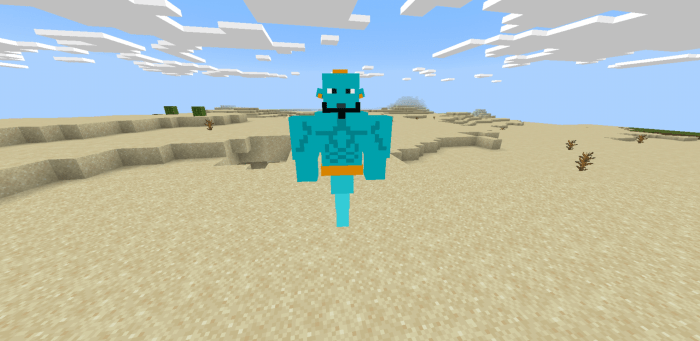 Space Genie
To spawn this genie, you will need to rub a black lamp which can be obtained from the cleric in exchange for one nether star. This genie shoots red orbs and inflicts wither within a four-block radius. Upon death, it drops empty black lamps, nether stars, and 800 XP points.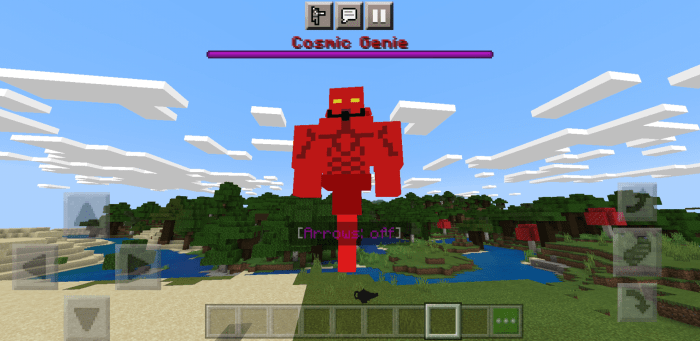 Crafting custom spells
The process of crafting a spell involves crafting individual elements of a certain spell and combining them. There are 256 possible combinations.
For starters, you must have one hundred learned spells in order to set the aspects of spells into a spell slot. After that, you can create a spell table (see pictures below).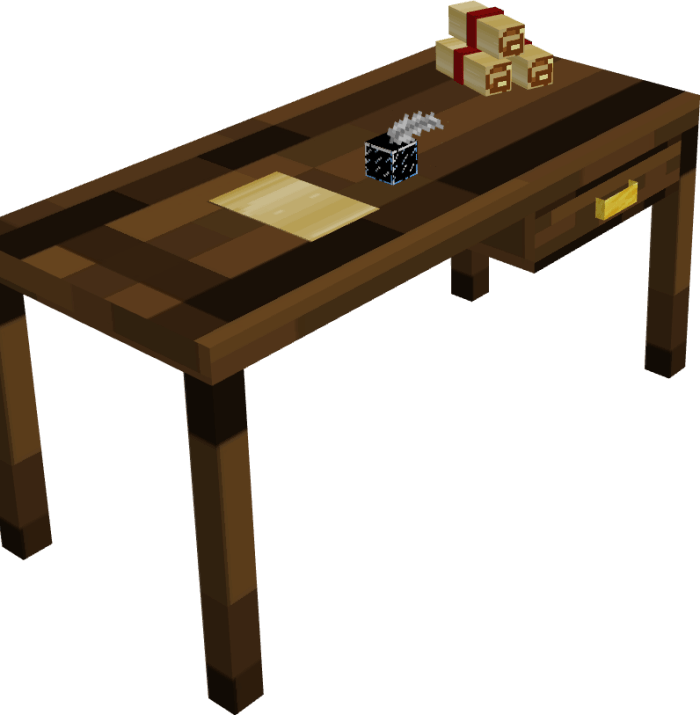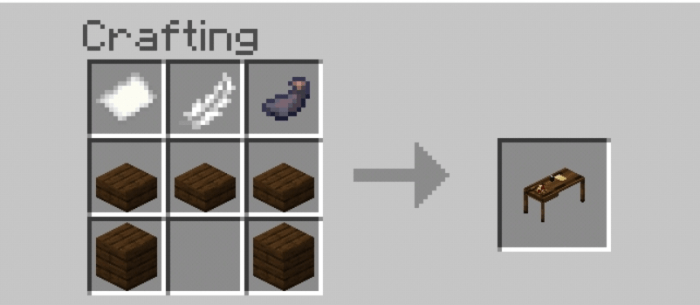 Before installing this addon, we recommend you watch the video trailers below the article to understand better how it works because these processes are rather complex.
When you are ready, download the behavior and resource packs using the buttons below the video and let the magic begin!
For other interesting
mods
, check our
website
. Here you will also find dozens of other surprises, and of course, the
latest game versions
. Have fun!
Video Trailers of
We are in social networks