Addon Wizardry 1.16
If you love everything about magic and have a lot of ideas about what you could do if you had a magic wand,
Addon Wizardry
is a must-have for you. By installing it you will learn how to craft different wands with supernatural powers.
Features of addon Wizardry
There are ten available crafting recipes for creating magic wands. Below you can see some examples of crafting recipes. All you have to do is place two sticks and the item corresponding to the wand's name.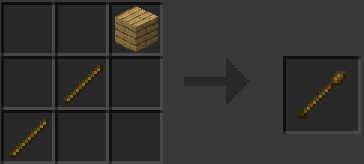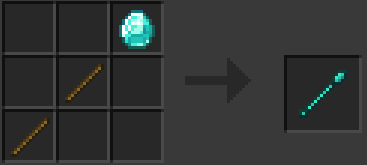 Available wands:
Wooden

Stone

Iron

Golden

Diamond

Netherite

Evocation

Boulder

Fire

Lightning

Teleportation

Death

You can also upgrade the wands by placing diamonds around them in the crafting table as shown below.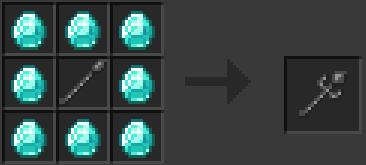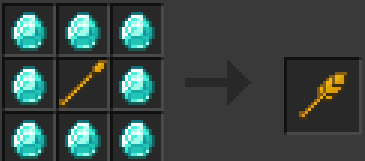 To use any wand right-click or long-press on it. The wands will shoot projectiles and will use supernatural powers called mana. The mana level will be displayed in a blue bar above your player's hot bar. As you use the wand, the mana level will decrease but do not despair, because it regenerates individually in time.
To get a better idea of how this addon works, we recommend you watch the video trailer below the article.
To download the addon, click on the button below the video trailer, share the article with other players, and leave feedback.
To always be up to date with the
latest game versions
and with the most popular
mods
,
maps
, and other MCPE-related novelties, subscribe to our
website
and have fun!
Video Trailer of Addon Wizardry
We are in social networks