Addon Friday Night Funkin 1.16.100
Have you ever played Friday Night Funkin? This is a very fun music game. The plot of this game is centered on a boy known as the Boyfriend. He has to defeat a lot of other people in singing and rapping contests. Today, thanks to
Addon Friday Night Funkin
you can meet all the heroes featured in this fun game in your own MCPE world.
How does addon Friday Night Funkin work
All the mobs from this addon spawn randomly all over the gaming world.
Tameable mobs:
You can tame both of these mobs by giving them microphones (they drop as items when defeating any neutral mobs brought by this addon). This way they will become stronger and will protect you from your enemies using their super special singing powers. If required, Boyfriend can be cured with pizza slices and Girlfriend with Dr. Pepper soda cans.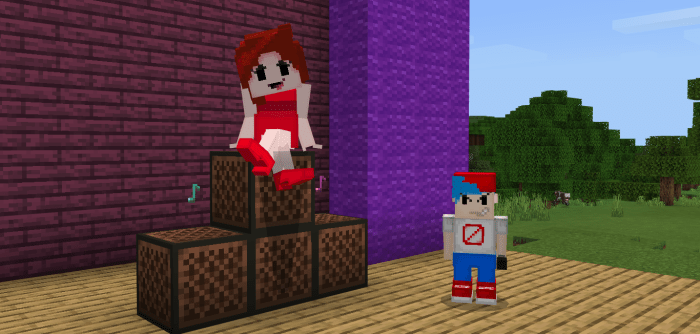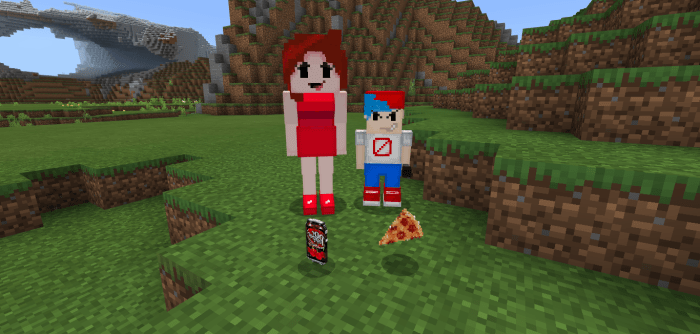 Neutral mobs:
Like any other neutral mob, all the displayed-below characters attack only when they are attacked first. Each of them has individual singing abilities, custom animations, and features. In case they spawn near Lemon Demon (see description lower in this article), they will join him in his attempt to destroy you.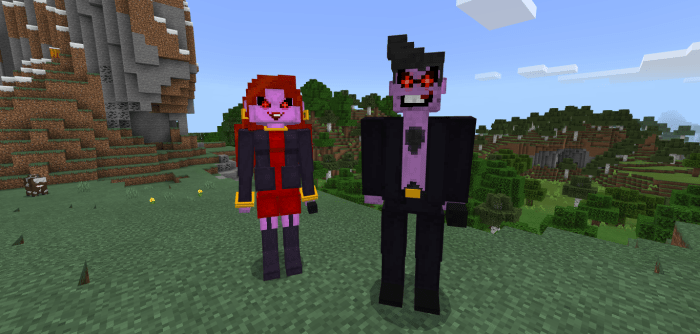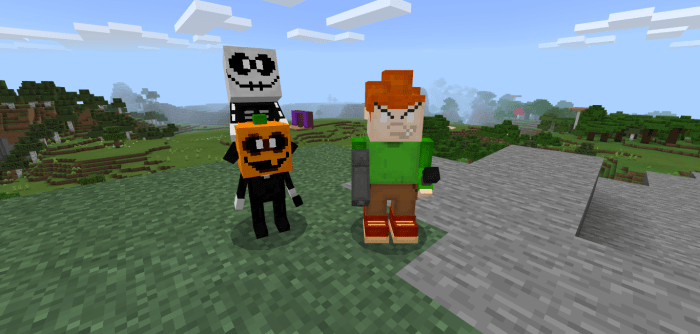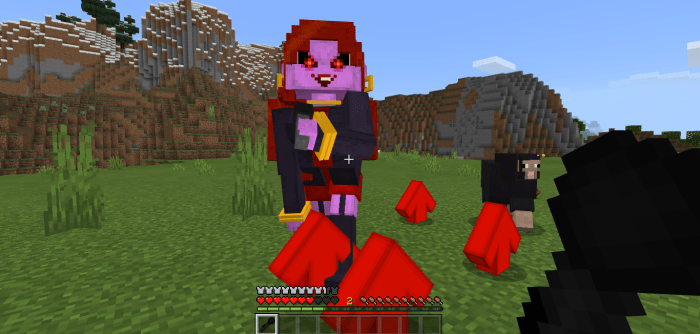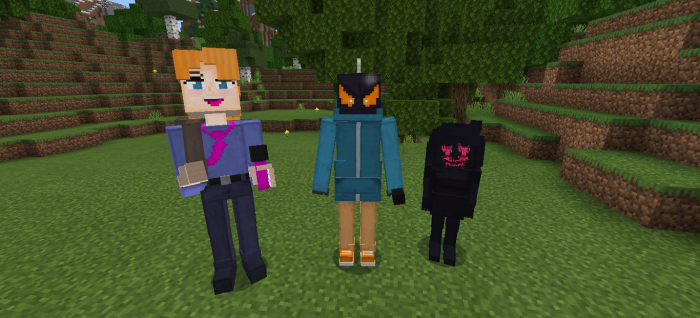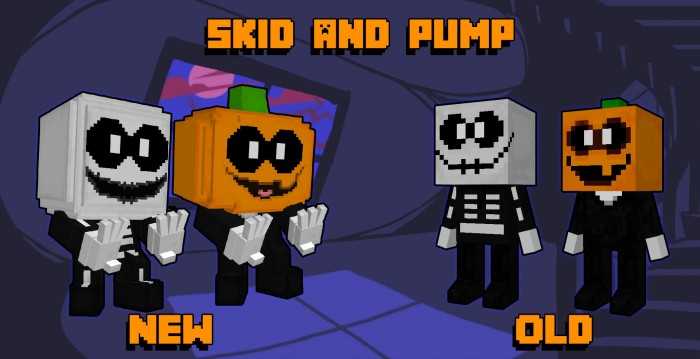 Mini Whitty, Pico, and Tankman are three neutral characters that can also be tamed with microphones.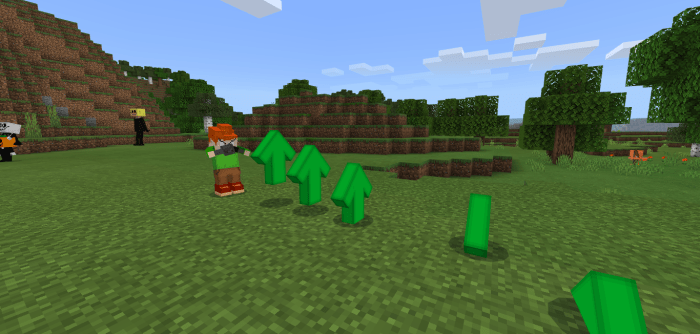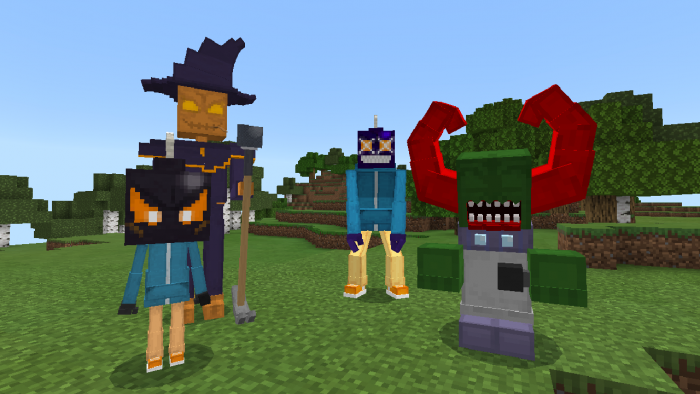 Hostile Mobs:
Lemon Demon. It is a dangerous boss and can make neutral mobs join him. Upon death, it drops netherite blocks.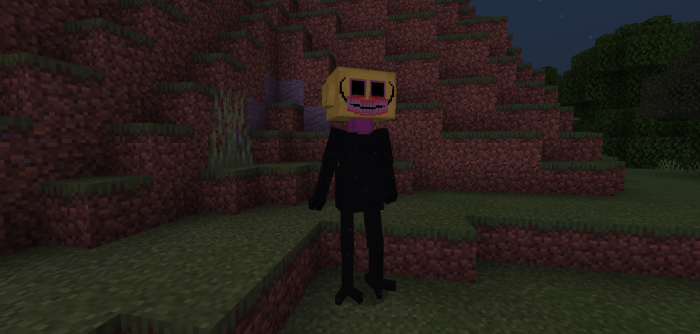 Senpai is another boss. This creepy-looking creature has three phases. Of course, in the third one, it becomes extremely dangerous, but if you manage to defeat it, it will drop a great amount of experience.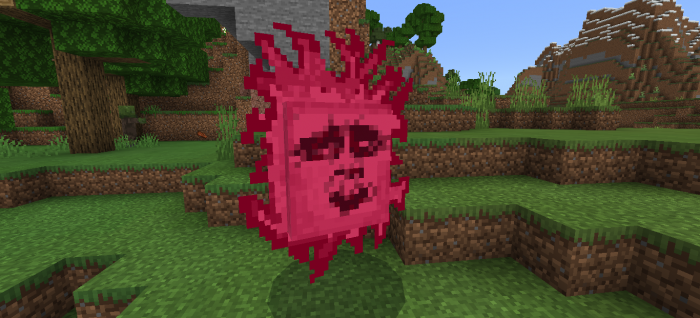 Ballistic Whitty is the evil variant of Mini Whitty. It is also a very hostile boss. Upon death, it also drops experience plus TNT.
Hatsune Miku. This sweet-looking girl is really evil. She is a boss too and has four attack phases. Upon death, it drops her skin that you can wear or its own self spawn. You can use it to grow her up and tame her with a microphone like a neutral character.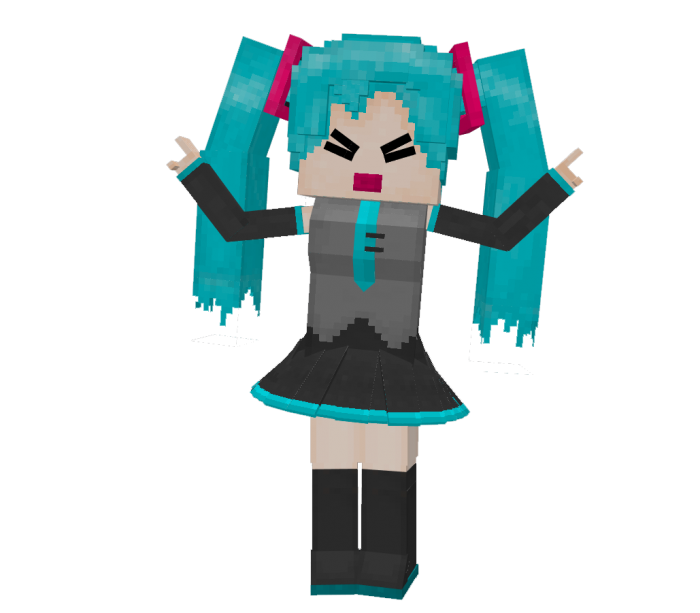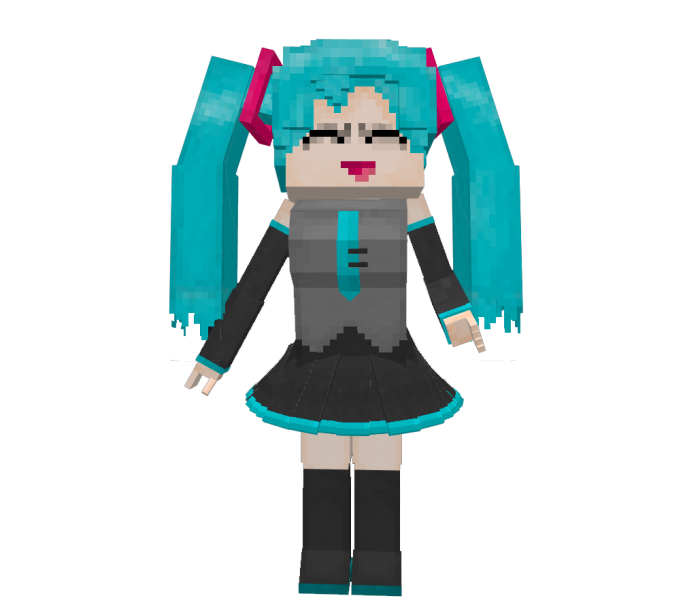 There are also several skins you can apply. Mix a totem of undying and eight diamonds on your crafting table and you can become Boyfriend, Pico, Sky, or any of the available mobs.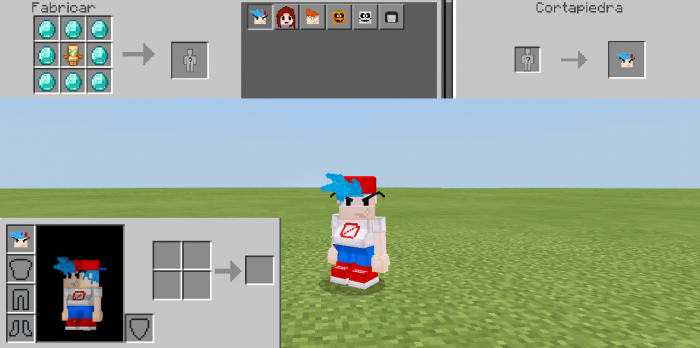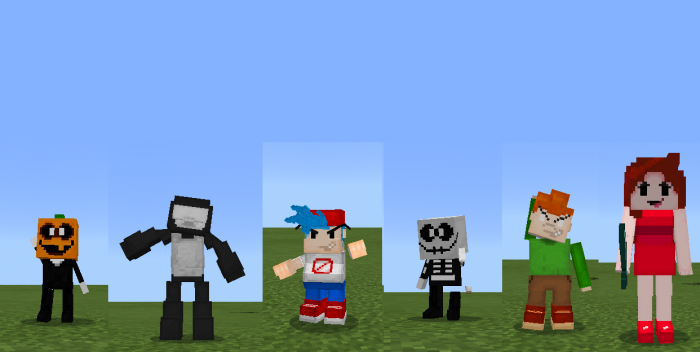 As a bonus, you will also get the opportunity to create your own speakers. You can use them to listen to the tracks from the original game. The discs with the tracks can become yours if you trade with a carol or if you delete a certain mob.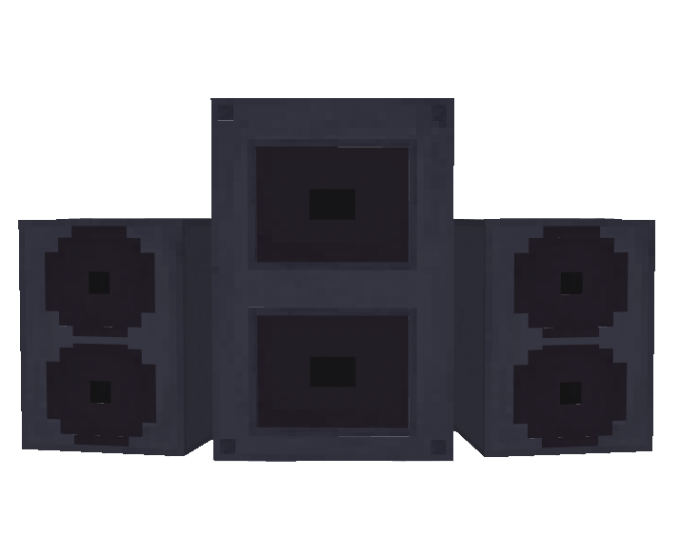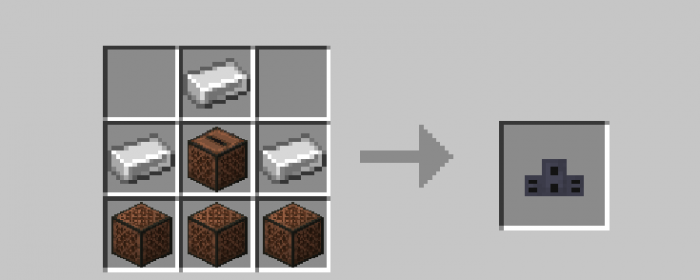 If you want to see with your own eyes how much fun you can have by installing the addon, watch the clip trailer and if you like what you see, hurry and hit the free download button.
Please note that to be able to use the above-described addon, you have to install one of the
newest Minecraft PE versions
,
Minecraft PE 1.16.100
being the earliest one suitable.
For more
mods
and other game-related surprises, check our
website
. Share the articles you consider the best with all your friends and have fun!
Clip Trailer of Addon Friday Night Funkin
We are in social networks