Minecraft PE 1.16.100
If you are following our
website
, you can consider yourself lucky because you will be among the first Bedrock users to explore the crazy number of changes brought by
Minecraft PE 1.16.100
. This version will pleasantly surprise all categories of players, but most of all the map and addon creators, because it brings a very wide range of new possibilities. Another advantage of this update is that it brings us nearer the long-awaited Caves and Cliffs update!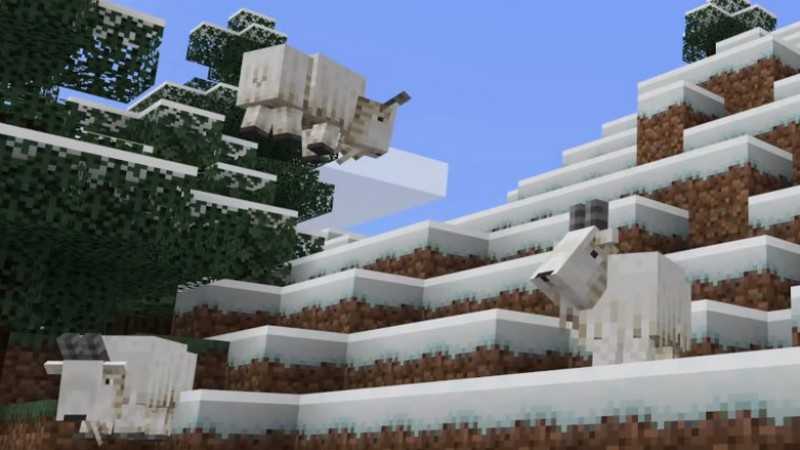 Features of Minecraft Bedrock 1.16.100
We will start with the bugfixes, in order to be sure that no issues will impede us from having a nice and smooth gameplay. This way we will leave the interesting new changes to be the cherry on the top and we will talk about them later.
Bugfixes:
A big part of the detected issues was resolved in the previous beta versions, but the present one brings them all together, this way giving us the possibility to enjoy smooth gameplay and forget about everything that previously prevented us from enjoying our gaming experience:
General fixes:
Resolved crashes taking place because of the Shulker box and when entering the Bedrock world while sleeping

Resolved a crash taking place when putting a tag on the End Dragon

Resolved a crash taking place when stunned entities were loading into the Bedrock world

Resolved a crash affecting users playing in split-screen when one of them has his/her controllers disconnected

Improved the loading performance of chunks

Resolved a problem occurring when using the fishing rod

Resolved a bug that prevented the custom names of minecarts from being saved after breakage

Resolved the issue preventing loot chests from the End City from generating as they should

Resolved the bug not letting players obtain the required loot after killing mobs holding weapons

Mobs, Blocks, and Item Bugfixes:
The problem of some villagers having other jobs than required was resolved

The problem of bees not getting out of their nests and hives was resolved. Now they will exist after a while when in the Nether

The issue preventing hostile mobs from spawning under specific weather conditions was resolved

The fact that foxes do not suffer damage after falling in a berry bush was fixed

The wrong movement of Vexes when moving along specific directions was fixed

Now, when a golem gets sheared, he will drop carved pumpkins

The bug preventing turtles from moving towards the water properly when on land was resolved

The bug preventing dolphins from moving towards the water properly when on land was resolved

Ghasts that did not spawn under a certain light level were resolved

The issue preventing mobs from exiting lava was resolved

The villagers harvest more effectively

If Striderd with fungi on sticks are ridden, they will be able to jump on any blocks located in front of them (including magma)

Now you can tame any animal even if it is not grown up yet

The bug not letting walls connect normally was resolved

The bug preventing the bubble column water from floating normally was resolved

The bug not letting the fence gates connect to walls normally was resolved

The wrong textures of the bee nests were fixed

The calculation-related issue affecting the end gateways when counting the distance to the center block was resolved

If a block falls for a long time, it will break anyway

The bug making blocks duplicate in case they are falling next to a portal was resolved

The strange bug making saplings become bee nests was resolved

The issue making compasses show the wrong direction when using boats was resolved

Other minor compass-related issues were worked on

The bug making the stacking of smelted items impossible was resolved

The bug making drop items fall too low was resolved

The issue making the Totem of Undying give incorrect effects was resolved

The bug making armor unresponsive after the player interacts with the armor stand was resolved

Wrong coloring of certain map blocks was modified

The bug not letting players see the durability level of certain items before reloading their worlds was resolved

Command, UI Bugfixes:
The loading screen message texts were improved

Corrected the system settings for a few languages

The bug making the block selection box look incorrectly was resolved

The wrong size of the pause menu profile button was modified

The boss bars will modify the custom name

Grindstones will display results only after changing items

A crash happening when using command "/fill" in certain situations was resolved

Several bugs affecting command "/schedule" were resolved

Like we already mentioned at the beginning of this article, this version will be very special for the addon and map creators. A lot of problems had to be worked on and the developers also added a lot of new possibilities for commands, actors, data-driven blocks, and more.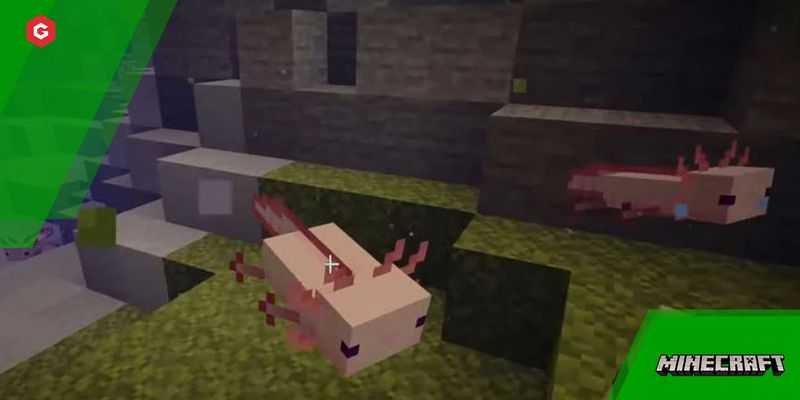 And now, it is time to find out about the changes brought by this complex new version.
New features:
The Mojang team improved the Achievements screen to look absolutely different

A lot of new Character Creator objects were introduced and you can unlock them using your achievements

Now we will hear a new specific sound when the turtles lay eggs

Dolphins will be drying for a longer time than before

Ghast fireballs won't destroy basalt anymore

Starting with the present update destroying basalt blocks will be more challenging

You cannot activate TNTs by putting a redstone torch on them anymore

The Netherite movement from the lava was improved

Netherite armor won't become less durable when standing on magma

Modified trade discounts

Introduced a new custom sound for the phantom wings

Pistons won't extend to the void

You will be able to use blackstone for crafting brewing stands

You can use command /give to obtain farmland

You can pick farmland with Pick Block

In case cods and other fish die from fire, they will drop cooked fish instead of raw fish

Chains can be placed not only vertically, but also horizontally

The generation of ceilings and floors was modified

You can tempt striders having passengers

If zombified, the piglins will drop inventory items

Piglins won't lose their equipments if zombified.

When killing piglin brutes, they drop twenty XP

Lanterns are not affected by water anymore and you can use them even underwater




Modified the bartering items given by piglins

You cannot melt ice blocks using soul fire. Snow cannot be melted with it either

The texture-related issue affecting zombie piglins that ride striders was fixed

Crimson Woods are suitable for growing warped fungi

Modified the head size of baby zoglins

Piglins will be attacked by wither skeletons. So will piglin brutes.

Hoglins will be attacked by iron golems

Starting with this update, you can compost Nether plants

The strider's health was increased

Piglin brutes won't get angry when blocks get broken

Piglins will spawn in nether wastes in a natural way now (if playing in Peaceful game mode)

Dear MCPE fans, we are sure you want to install and check this version as soon as possible, so we won't keep you any longer. Hit the download button and check it, but if you want to find out more details, you can watch the video trailer below.
Please be generous and let other players find out about the release too. Share this article with them and leave feedback.
Follow us and you will be always among the first to be notified about the
latest game versions
and about the best
textures
,
mods
,
maps
and other game-related novelties. Have fun!
We are in social networks