Addon Connected Glass 1.16.210
Addon Connected Glass
adds new types of glass. This glass uses connected textures technology. This means that several installed blocks can form a whole surface. There are several available types of single glass blocks that will help you to make your builds look nicer.
How does addon Connected Glass work
When building with the glass panes brought by this addon, they will connect automatically, so you can build as you usually do. These new panes won't replace the existing vanilla ones.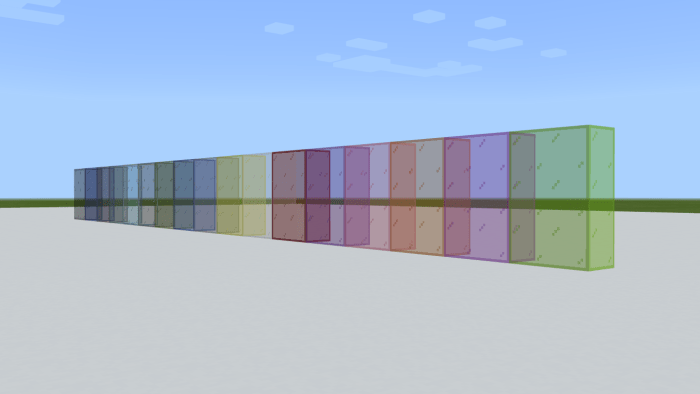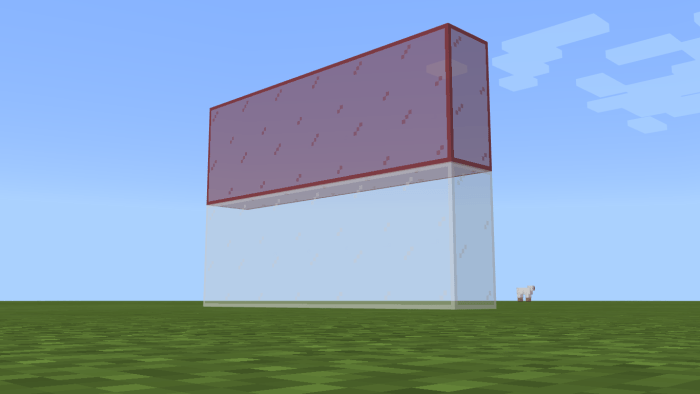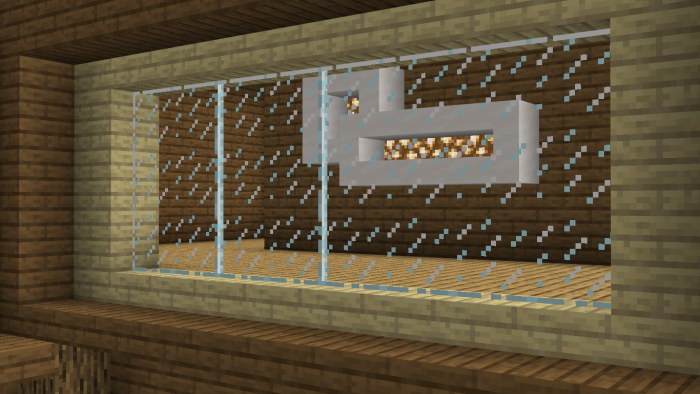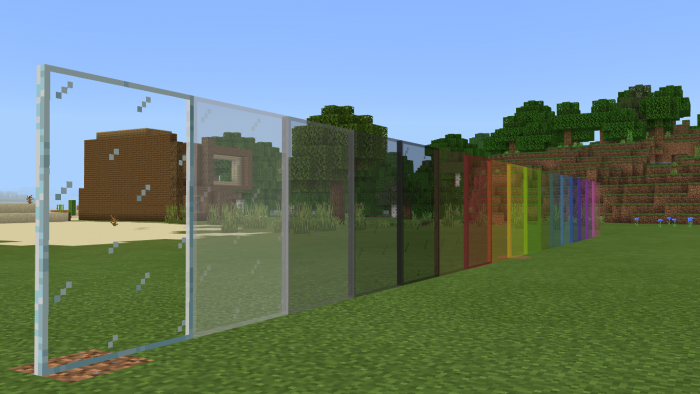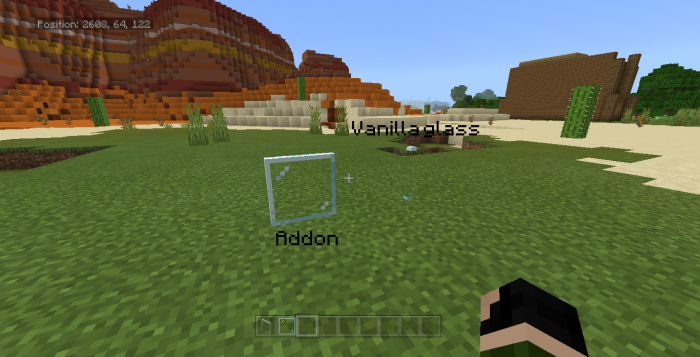 Below the article, you can find a video lesson on how to use the new kinds of glass, but we assure you that the procedure is not complicated at all.
If you are playing in Creative mode, you will find the glass in the "Construction" section.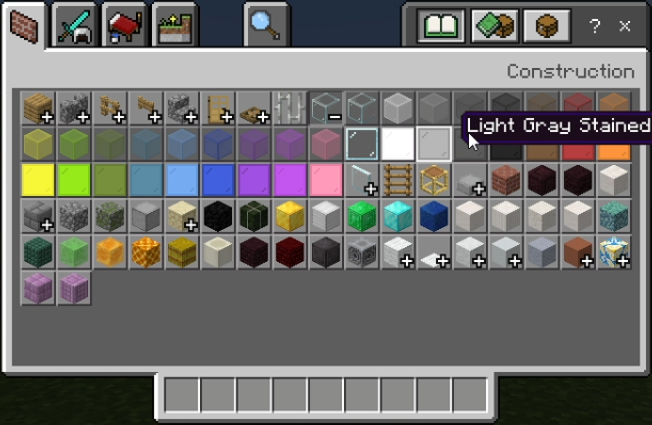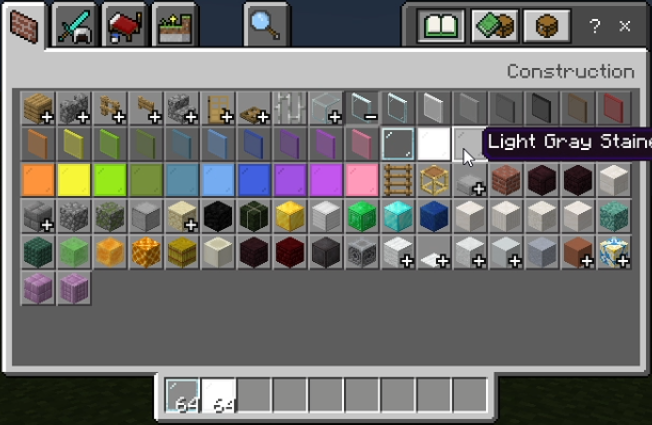 If you are playing in Survival mode, you can craft the new glass as you would with the vanilla glass we are all familiar with.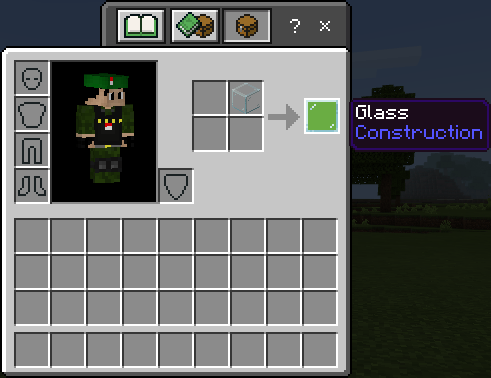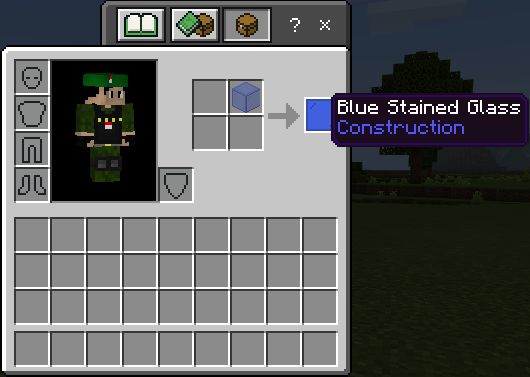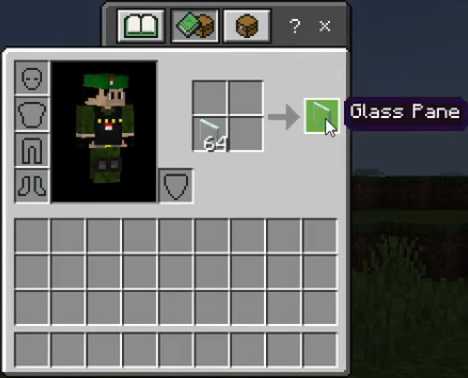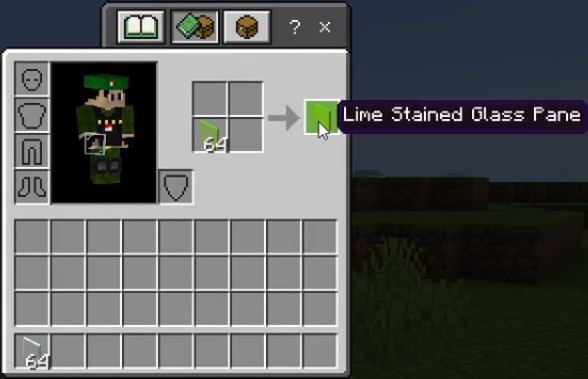 This addon also includes several toggles that you can use to modify the textures of different kinds of glass.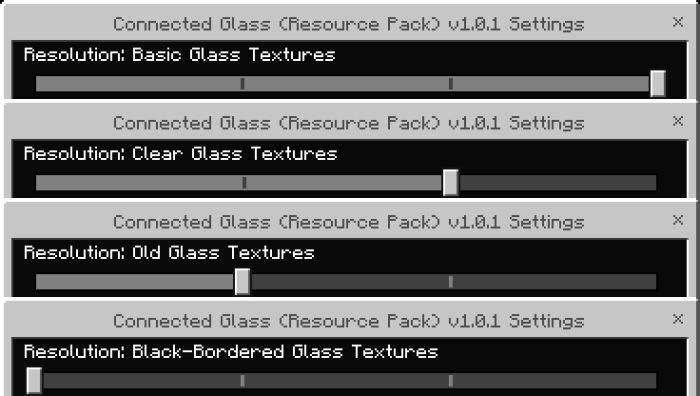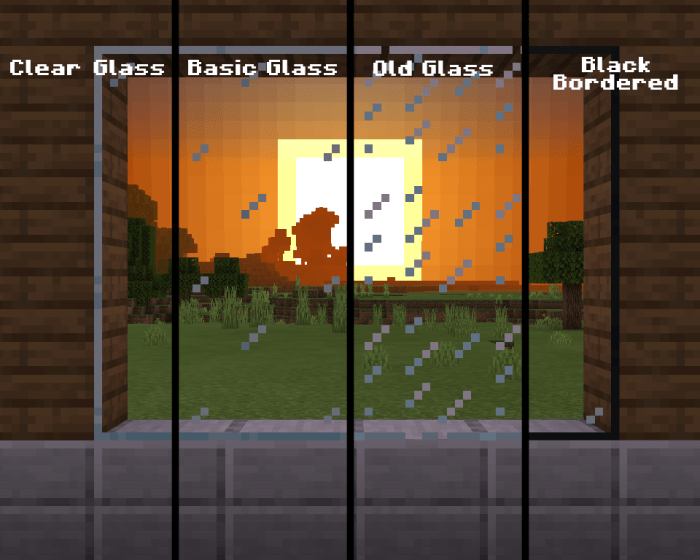 Please note that to be able to use addon Connected Glass, you must:
Have installed one of the newest versions, Minecraft Bedrock 1.16.210 being the earliest one suitable

Enable the Holiday Creator Features toggle

Enable the Additional Modding Capabilities toggle

Download and install the behavior and resource packs using the buttons below the videos

Dear players, please be kind and share this article with your friends and leave feedback.
If you want to check other useful
mods
, we invite you to explore our
website
. Besides this, you will discover hundreds of other amazing game-related surprises. Have fun!
Video trailers of Addon Connected Glass
We are in social networks