Addon Vanilla Figurines 1.16.200
Thanks to the
mods
featured on our
website
, we have learned to fight dangerous mobs and bosses, drive different vehicles, and a lot more. Today, thanks to
Addon Vanilla Figurines
we will learn how to sculpt clay figurines of our favorite mobs.
Features of addon Vanilla Figurines
Thanks to this addon, we can craft figurines of more than one hundred known vanilla mobs, among which are:
Bees

Different types of cats

Farm animals like cows and pigs

Hostile mobs like creepers and ghasts

Nether mobs like hoglins, piglins, and piglin brutes

All kinds of villagers

Spiders and cave spiders

Different types of rabbits

Water-living creatures like pufferfish and dolphins

Different-colored parrots and llamas

And the list continues. To craft these figurines, you will need nothing but clay blocks and a stonecutter.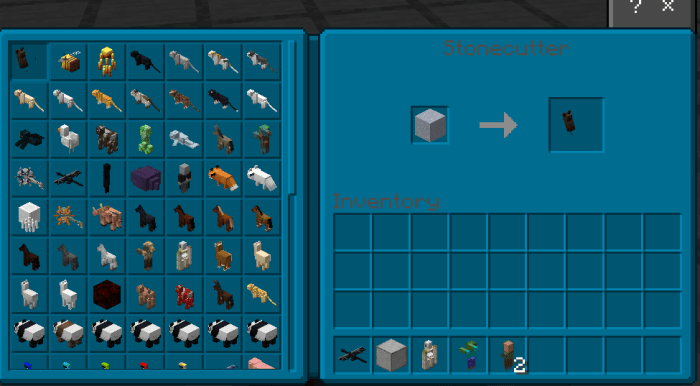 Each of the figurines has a sufficiently large hitbox, so you can keep them not only as decoration items, but you can even stand on them like on any blocks.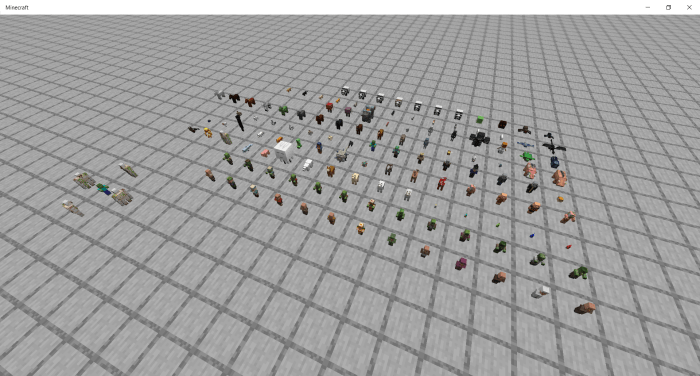 If you want to experiment with this cool addon, make sure you have installed one of the
newest game versions
(at least
Minecraft PE 1.16.200
) and click on the download button below this article.
Visit us for other interesting MCPE-related articles with free download buttons, share the ones you consider the best with your friends, and have fun!
We are in social networks