Minecraft PE 1.16.200.53
Last week all our subscribers had the opportunity to find out about some new features in
Minecraft PE 1.16.200.52
, two of the best being the introduction of goats and powdered snow. This week we will learn about
Minecraft PE 1.16.200.53
, a beta bringing even more changes in addition to the traditional bugfixes.
Main fixes in Minecraft Bedrock 1.16.200.53
In this beta, you will discover some new useful options regarding the game's sound volume. Now the player will be able to manage the sound volume of different categories, for example, the weather, the blocks, and more (see picture below).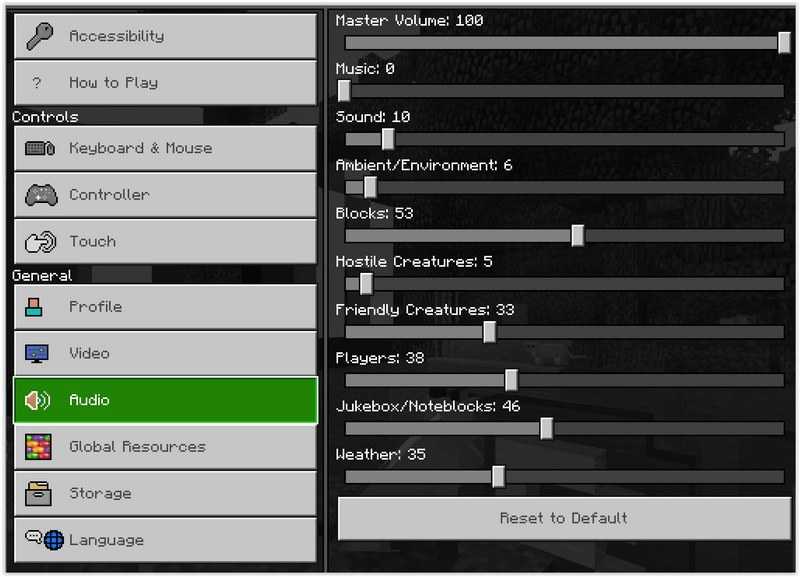 In addition to this useful opportunity, the MCPE developers also enabled a Ray Tracing on Windows 10 devices that support Raytracing Hardware. Now the video options will contain upscaling options.
Of course, the developers didn't forget to fix the bugs and crashes detected last week. They carried out the next operations:
Fixed some errors that could crash the game

Removed a crash that used to occur sometimes when the player loaded a local Bedrock world

Corrected a color in the Character Creator, namely the "strawberry blonde"

Removed a bug making the player's hand bob even after disabling the bobbing setting

Removed an error making the loot tables with the set_data function produce wrong items

Fixed the Servers tab that used to read the text-to-speech messages incorrectly in case the player is not signed-in into his/her Microsoft account

Corrected several incorrect text-to-speech indices

Improved the transparency of the Touch User Interface buttons

Made the Netherite armor give a 90% reduction in Knockback

Decided that the bees should stray less than twenty-two blocks away from their beehives

Modified the color of the ghost items' background when in the crafting grid. Now these items will have different backgrounds depending on their availability.

Made the Player Permissionsmore functional and now the user can navigate it with the controllers no matter what his/her permission level is

Dear Bedrock players, if you want to find out more about this version, we invite you to watch the video trailer below the article before downloading it.
Please keep in mind that this is not a full game version, and thus we recommend you back up your existing builds before installing it. We must also warn you that you cannot play with non-beta players and in Realms while trying this beta.
Please be a good friend and share the news about the release with other MCPE players and leave feedback.
Follow our
website
and you will always be the first to learn about the
newest game versions
and about a lot of popular
maps
,
textures
, and other nice game-related surprises. Have fun!
Video Trailer of Minecraft PE 1.16.200.53
We are in social networks