Minecraft PE 1.19.40.22
You have hardly managed to fully explore
Minecraft PE 1.19.30
because we only told you about it yesterday and it contained a rather big quantity of features, but even so, we want to inform you that there is one more new version called
Minecraft PE 1.19.40.22
. Take your time to try them both because you have the entire weekend ahead.
Features of Minecraft Bedrock 1.19.40.22
Here are the changes you will discover after installing this beta:
Cancelled sounds when going in and out of bubble columns while being a spectator player

Dragging and dropping items from the equipment page does not cause lags

Lighter colors for a couple of accessibility option texts for better readability

Possibility to use touch controls for swapping items that cannot be stacked

Better images of touch settings control schemes

Drowned not having the ability to change what item they hold while being aggressive towards players

Beacon not vanishing when looked at from certain distances

Projectiles fly and land the way they should in any situations

Armor not reducing the effect of the wither and not protecting players from it

Command /clone working properly when used on bubble columns

Flowers covered by snow dropping flowers when someone breaks blocks below them

Different scaffolding burning rates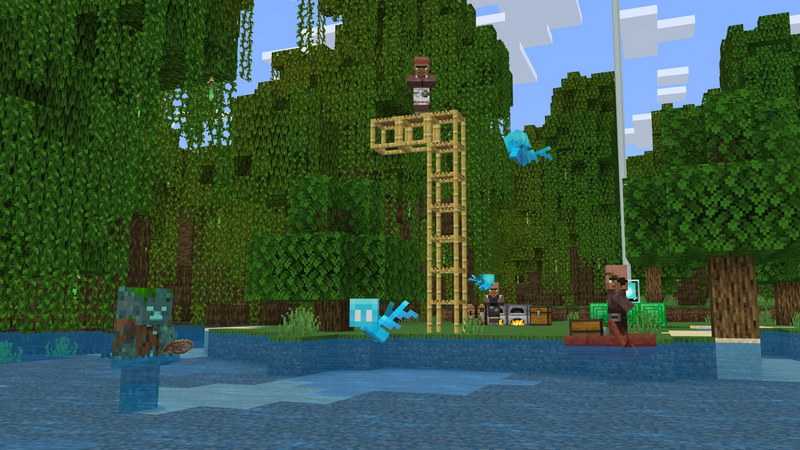 The content creators will also discover that the game developers updated the API and added five new actor behavior filters.
Now that we told you about the new features, you can download and install the version. You can also share this article with your friends if you want them to check them out too.
Keep visiting our
website
and besides the news coming from the Mojang team, you will have the chance to explore a lot of cool free
maps
,
texture packs
, and
mods
. Have fun!
Video Trailer of Minecraft PE 1.19.40.22
We are in social networks