Minecraft PE 1.19.40.21
The beta released last week, that is
Minecraft PE 1.19.40.20
, brought many changes and we hope you managed to appreciate their influence on the game because now it is time to learn about other, fresher updates. Today you have the chance to download
Minecraft PE 1.19.40.21
. Hurry and try it because this way you can be the one who informs other players about it.
Changes in Minecraft Bedrock 1.19.40.21
Hit the download button below this article, install this update, and you will see that:
The Spectator Mode does not prevent water fog from being displayed to spectators

Damage does not continue to accumulate when the user swims on top of a bubble column with the trapdoor open

Iron golems are not able to attack players when there are walls between

Things from the Crafting table cannot be dragged to the unavailable areas around the grids they are located in. This is also available for the Llama, Horse, and other similar inventories

Death screen messages are hidden and cannot be seen by the user if the required gamerule is disabled

Sweet berries can grow on farmland

Bubble columns in MCPE have a different strength than before

The dirtpath and farmland collision is not too high

Players cannot walk on mud and soulsand without sinking there

Players can swim above mud blocks and this will not make the screen glitch

Projectiles land on blocks of mud correctly

Mobs swim around mud blocks correctly

Evoker fangs are to be avoided by ravagers

The ravager's speed and collision box are slightly different

Command /summon offers more possibilities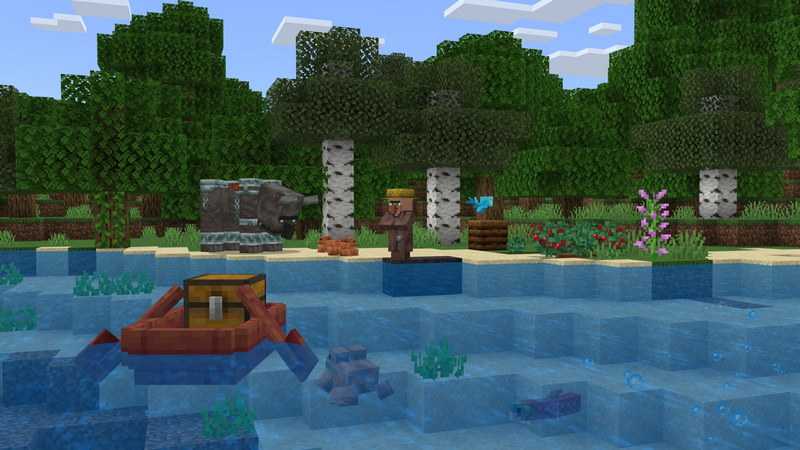 The MCPE developers also made several useful technical updates, including new commands and improvements to the existing ones. They also fixed several problems that could prevent the content creator from fulfilling their plans.
Now you know the most important information about the current beta and you can decide what you want to do with it. You can either check the changes by installing it and playing or you can share this article with other users.
Visit our
website
and you can also discover many cool
maps
,
mods
,
textures
, and other surprises that you can download and enjoy absolutely free of charge. Have fun!
Video Trailer of Minecraft PE 1.19.40.21
We are in social networks