Minecraft PE 1.18.2
Today we hope to make our
website
's subscribers happy by presenting three surprises. The first one was
Addon Poppy Playtime
featuring a hostile character from the video game with the same name, the second one is
Minecraft PE 1.18.2
that we will discuss in this article, and the third one is another new game version, but you can find out about it later this evening.
Fixes in Minecraft Bedrock 1.18.2
In this full version, the game developers:
Fixed a very serious problem affecting worlds that are relatively large saved on PlayStation devices. This issue used to affect the worlds' textures and cause lose of data.

Fixed a bug not letting players access their inventories when interacting with certain containers

Fixed a bug preventing players from using portals and chests and from breaking ceratin blocks in case there are many mobs around

Fixed the problem of worlds not replacing bedrock blocks with deepslate blocks when upgrading them to Minecraft PE 1.18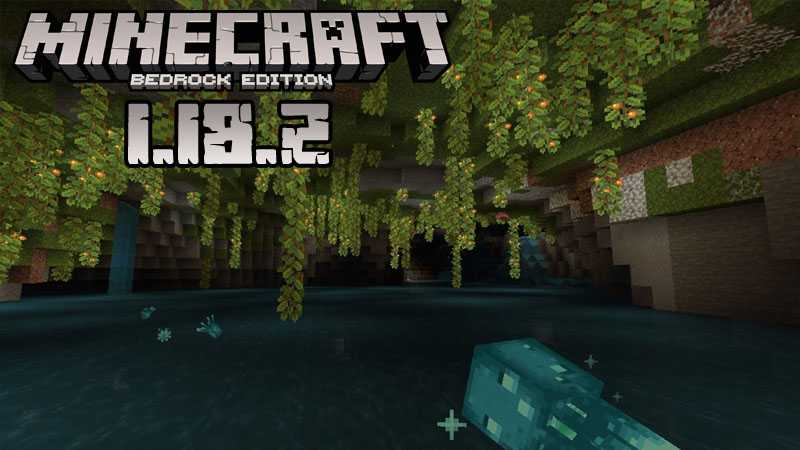 For more detailed information about this version, watch the video trailer below.
Visit us again soon if you want to learn about the third surprise mentioned at the beginning of this article, and if you have any time left after exploring everything we mentioned above, do check our departments, for example, the
Maps
and the
Textures
. We are sure you will be delighted to discover hundreds of articles with free download buttons. Have fun!
Video Trailer of Minecraft PE 1.18.2
We are in social networks