Minecraft PE 1.17.20.21
In the last several months we have noticed that the Majong team is paying special attention to the technical side of the game. Almost every new version contains several technical updates. Take for example
Minecraft PE 1.17.20.20
released last week. This week's beta, that is
Minecraft PE 1.17.20.21
also contains several such updates, but this does not mean that there aren't any traditional game-related bugfixes.
Technical updates in Minecraft 1.17.20.21
If you are interested not only in the gameplay, but also in its technical side, or if you are an addon creator/mapmaker, install this version to discover that the developers:
Made the commands used in partially loaded map areas applicable as on fully loaded areas if the needed chunks are loaded

Made the commands that are applied through animations run in the order mentioned in the animation files

Renamed a number of helper methods (worldLocation, relativeLocation, relativeBlockLocation)

Introduced several new helper methods (spawnWithoutBehaviorsAtLocation, rotateDirection, getTestDirection)

Besides the above-listed technical work, the developers also:
Fixed a graphical issue making wolves look transparent on structure block screens

Introduced a new Corner mode for the structure blocks so that the players can set the areas they want to save using the Save mode's Detect Button

Removed the compasses and clocks seen by the player when using the recipe book

Fixed a graphical issue affecting sign texts when RTX is enabled

Fixed a crash happening when placing blocks on not fully loaded areas and deleting them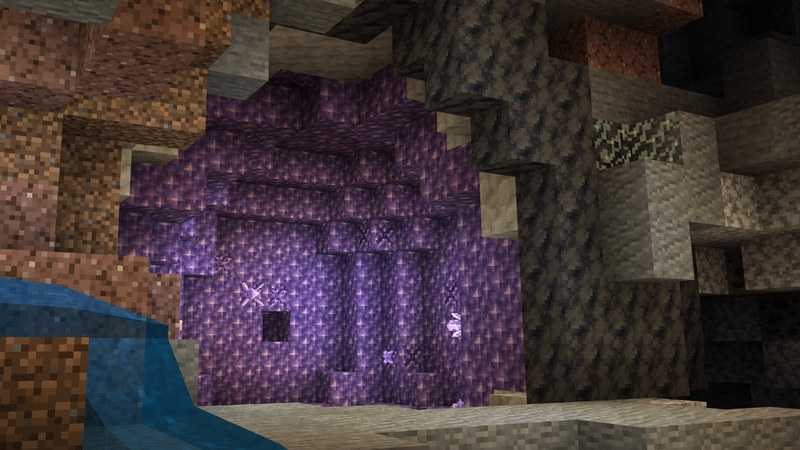 Congratulations! Now you know everything about the newest beta and it is time to install and try it, but first make sure you have made a copy of your existing game world because you may lose it after installing 1.17.20.21.
Let other players know that you are a good friend by sharing the news about this release with them and leave feedback to let us know what you think about the new features.
If you want to be up to date with all the upcoming
game versions
, don't forget to subscribe to our
website
. This way you will also get the chance to try hundreds of free
maps
,
textures
, and other nice surprises. Have fun!
Video Trailer of Minecraft PE 1.17.20.21
We are in social networks