Minecraft PE 1.17.0.56
You won't regret reading this article because we will tell you everything about the new game beta, that is
Minecraft PE 1.17.0.56
, and we assure you that there is a lot to learn. Like
Minecraft PE 1.17.0.54
released last week, this update brings many interesting changes and fixes. Thanks to them our gameplay will be even more fascinating, especially given the fact that many features that had an experimental status only several weeks ago are now officially world elements.
New features in Minecraft 1.17.0.56
In our opinion, the most noticeable feature brought by this update is the fact that during the gaming world generation, aquifers with lava will be placed under the ground.
You will also discover that:
You will get warned if you attempt loading an earlier MCPE world that contain features that used to be experimental into a new game update where these are not experimental anymore

All the experimental builds will have a special label

The Bedrock world creation screens contain information about all the experimental features

Axolotls are better textured and won't be able to attack mobs that are invisible anymore

The bug making tamed axolotls change their color when they are extracted from the bucket was fixed

There will be a special tooltip showing when holding spy glasses

There will be a special tooltip showing when collecting lava and powder snow with buckets

There will be a special tooltip showing when transferring lava and powder snow from buckets to cauldrons

The wrong animation of amethyst buds and clusters was corrected (when breaking them)

There are fewer amethyst geodes in the gaming world

The bug preventing azalea from transforming into trees when bonemealed was fixed (this is also available for its flowering variant)

The textures of deepslate and all its variants have been improved

Pick blocking small dripleaves is possible now

Small dripleaves will turn into two or more blocks height big dripleaves when bonemealed

Mobs won't have problems pathfindinding around pointed dripstones

The bug not letting glow squids despawn like any other mob that spawns in a natural way was fixed

You can obtain glowing squid eggs by pick blocking glowing squids (only in Creative)

Skeleton traps won't be triggered by lightning rods when these are hit by lightning

You cannot place many blocks on top of powdered snow

Walls do not get connected to powdered snow anymore (this is also available for fences)

Powdered snow won't turn invisible when you get extinguished by it and by something else simultaneously

The transformation sound of skeletons turning into strays was corrected

Withers won't be affected by powder snow anymore (won't get freezing effect)

The bug preventing bees from going inside their nests was fixed

Bees will ignore berry bushes when collecting nectar

The issue of iron/gold ores not dropping anything when you mine them was resolved

You can pick up separate parts of item stacks without worrying that the rest of it (stack) gets attached and drops

The view bobbing for shields, bows, and other things was fixed

In addition to these fixes and changes, the MCPE developers also performed a number of technical tweaks.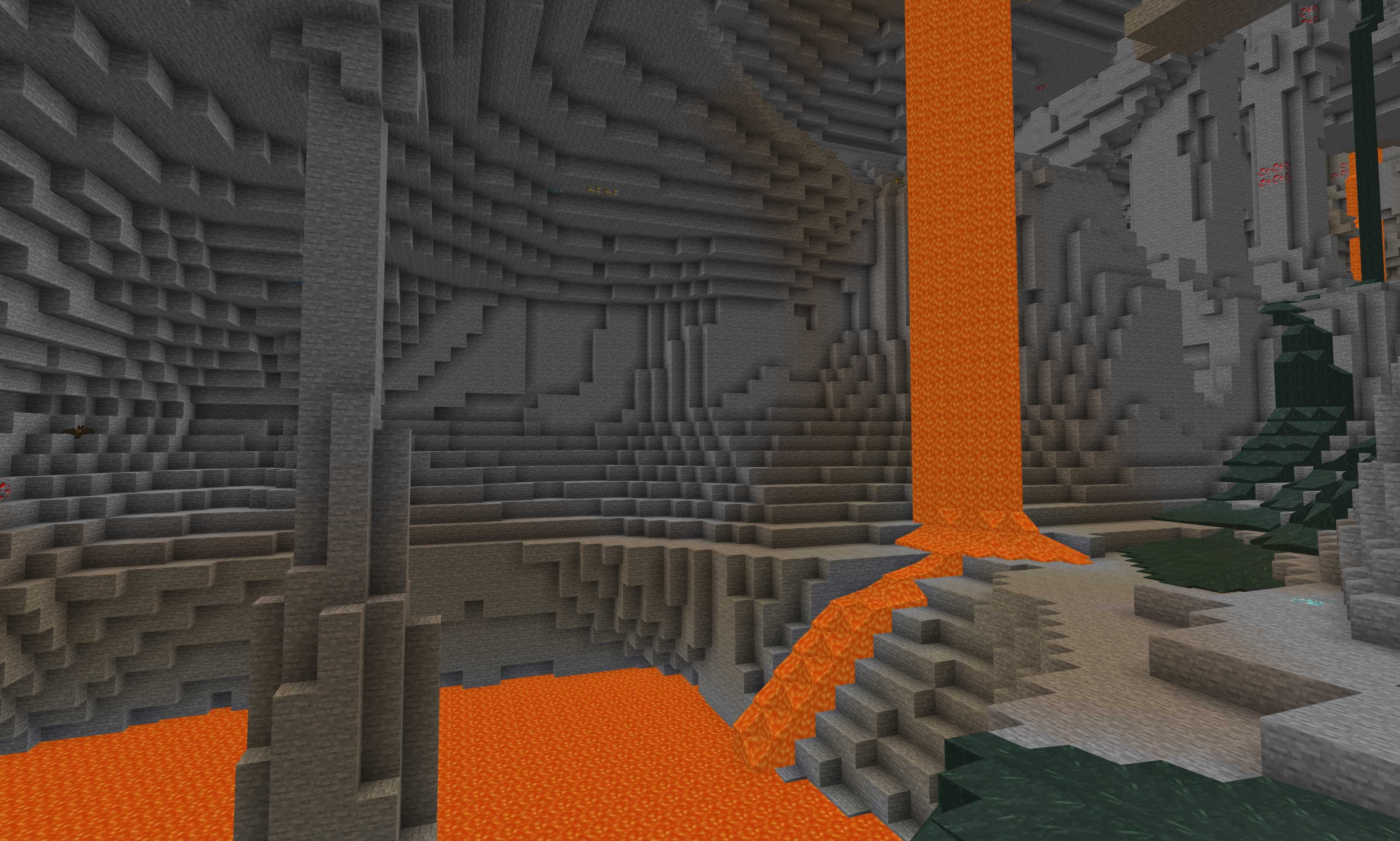 We are sure you can't wait to install and try this update, but before doing this, it is our duty to warn you that you should make copies of your existing game world because otherwise, you will lose them forever (the beta is going to replace your work in progress). Also note that while trying a beta version, you can play neither in Realms nor with non-beta players.
You must agree that the changes brought by this release are pretty interesting, so share this article with other players so they can learn about them too and leave feedback to let us know about your opinion on them.
Continue to follow our
website
and we promise we will notify you about all the upcoming
game versions
promptly. This will also give you the possibility to try a lot of
maps
,
textures
, and other game-related surprises for free. Have fun!
Trailer Clip of Minecraft Bedrock 1.17.0.56
We are in social networks