Map Minecraft In One Block 1.16
Map Minecraft In One Block
represents a unique and very unusual survival game where you should start your adventure having only one single forest block under your feet.
How to play at map Minecraft In One Block
In the present map, you will have to go through a difficult, but a very interesting adventure to reach your aim: get to the Ender Dragon and kill it. The fun fact is that you will have to figure out how to do this because initially, your player will spawn having only one single block of land under the feet. Each time you manage to destroy a block, another one will appear taking you to the next stage. For example, the first block that is the forest block will transform into a cave one when broken. Further, a snowy block will take the place of the cave one and so on. Be careful how you break the blocks because together with them, different useful things can spawn too, for example, chests, minerals, and farm animals.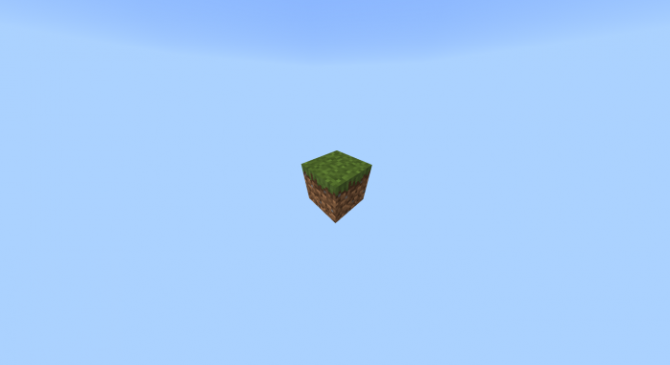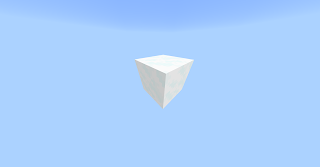 Along the way, you can try to expand your territory as shown in the pictures below.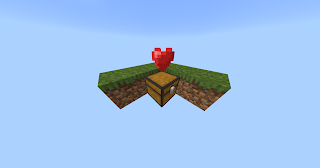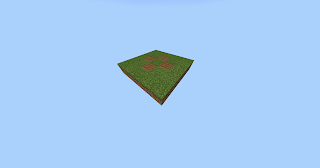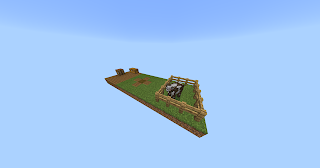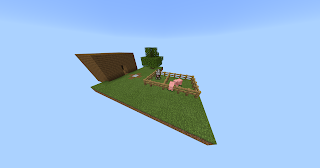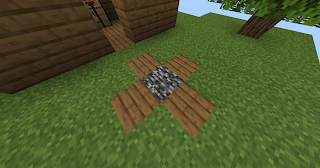 In the final phase, you will discover a portal that will take you to the End dimension. There you will have to face and destroy the dragon.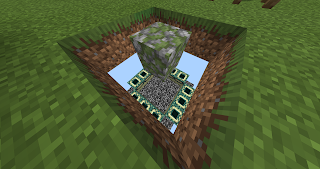 To get a clearer idea of your mission, we recommend you watch the video trailer below before clicking on the download button.
If you liked today's article and the presented map, share it with your friends, and leave feedback.
To discover other interesting
maps
, visit our
website
. Here you can also download the
latest game versions
,
Minecraft PE 1.16.20.53
being the newest beta featuring several useful bugfixes. Have fun!
Video Trailer of Map Minecraft In One Block
We are in social networks