Map Find the Button: Villages 1.13
Map Find the Button: Villages
is a compilation of native Minecraft and quest genre. There are a lot of levels, each level representing a village if different biome with different structures in it. It all became possible after Minecraft Village and Pillage update.
How does map Find the Button: Villages work
The rules are pretty straightforward - you spawn in a village and you need to explore it all, looking for a small hidden button. You perfectly know, how easily those tiny objects can become invisible, once placed on a wall, so this might be sort of a challenge.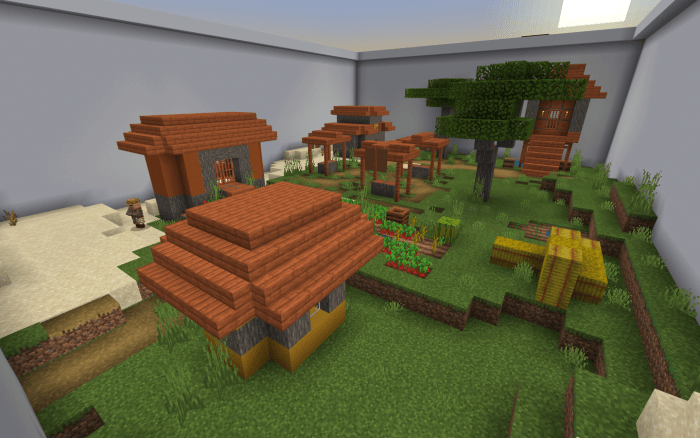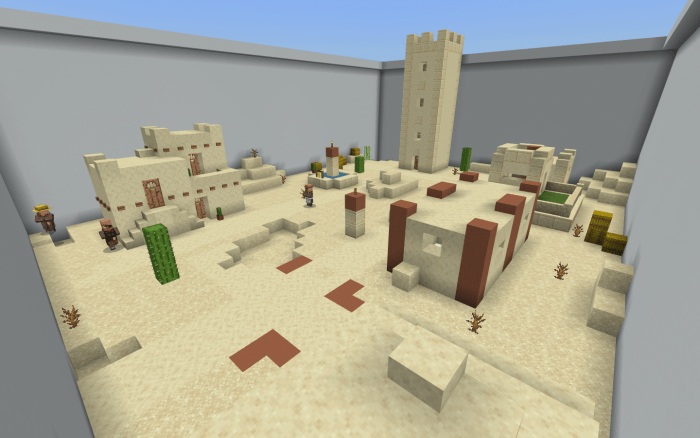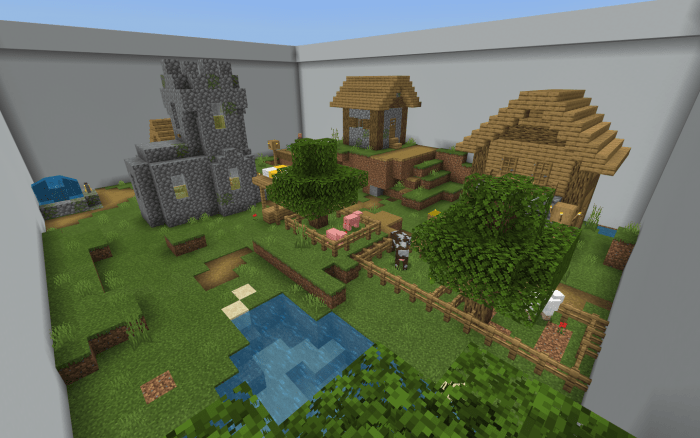 But if you're attentive and lucky you will meet your goal soon. By pressing the button you will be teleported to the next level. On your way to the final level, you will see all sorts of villages. You start with the usual plains biome, but later you will move to desert or taiga or other villages. Good luck on your adventure!
Download map Find the Button: Villages for Minecraft Bedrock Edition 1.13 for Android and leave feedback. New great
Mods
,
Skins
,
Seeds
and
Texture Packs
for
Minecraft 1.11
await you in the other sections.
We are in social networks