Map The Asylum 1.13
Map The Asylum
will be the best choice if you want to spend a night in the game and get some adrenaline and get scared. Creepy dark corridors and mysterious rooms await you, so some waste time and hurry up to visit this horrible place.
How does map The Asylum work
The map has a plot. You play the role of a young guy, driving back home from a large party. Your blood is full of alcohol, you're tired and would like to get back to a warm bed as fast as possible.
Something goes wrong and you fall asleep. You find yourself in a pitch near the road, your head is bleeding and your body hearts. The weather is rainy and a strange building awaits on a hill. You have nothing to do except going there to look for help.
Will you be able to find out the answer for each quest of this asylum? Will you be able to escape its cold corridors? Let's see.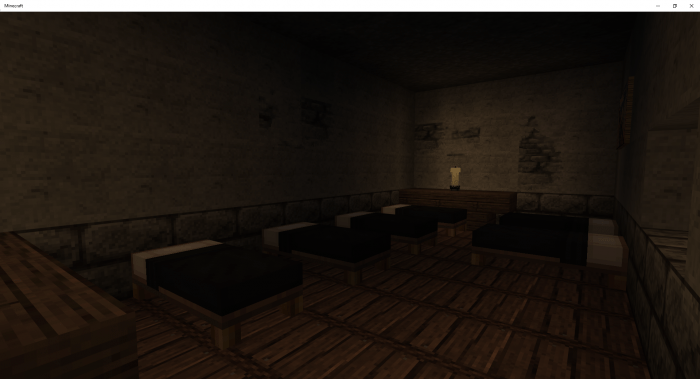 Download map The Asylum for Minecraft Bedrock Edition 1.13 for Android and leave your feedback. Check these links for more
Mods
,
Skins
,
Seeds
and
Texture Packs
for
Minecraft 1.13
and share them with friends.
We are in social networks