Map Audia City 1.11
Map Audia City
is a beautiful and magnificent city with huge territory and numerous buildings, including simple houses, beach hotels, museums and exhibitions and many others. It's your chance to wander around a large megapolis and find all of its beauties.
Features of map Audia City
First of all, the size of the city itself. The territory covers more than 96 square kilometres of the area so it'll be possible to get lost in its numerous streets and buildings.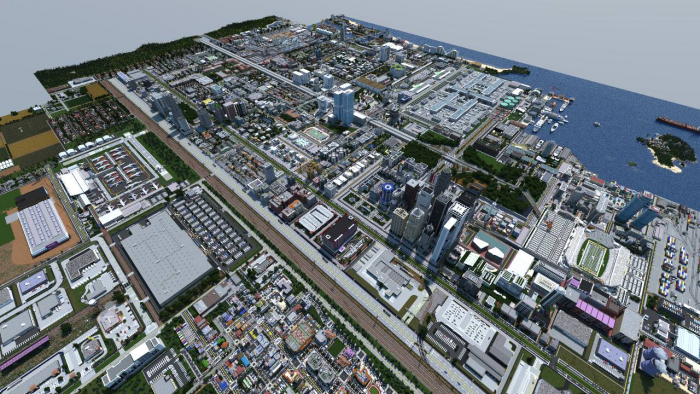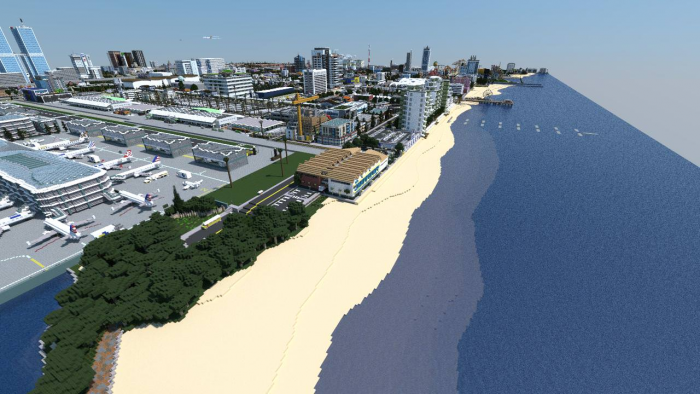 Secondly, the number of diverse buildings to explore. The city consists of over 4 thousand buildings and other objects. Each building has its interior and it'll be a great challenge to visit each of them. You can even play a Hide&Seek game with friends. Seekers will have to get sweat looking for their victims!
Numerous beaches await you. As this is a beach resort – it has lots of beaches everywhere. Each your walk will likely include a beach walk.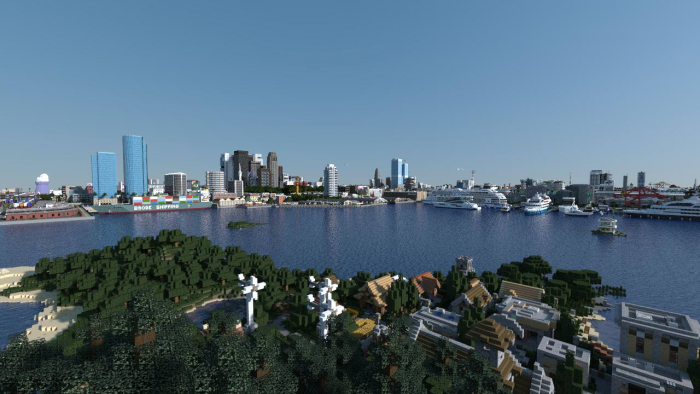 The map needs over 150Mb so get ready for lags if your device is not powerful enough.
Download map Audia City for Minecraft Bedrock Edition 1.11 for Android and leave your feedback. Test more great
Mods
,
Skins
,
Seeds
and
Texture Packs
for
Minecraft 1.11
in the other sections and have fun!
We are in social networks