Map Working PlayStation 4 1.11
Map Working PlayStation 4
, created by Chef Franky, is part of the "Working series" which represent a series of maps simulating diverse consoles in Minecraft PE. Today we will talk about PS 4.
Features of map Working PlayStation 4
Actually, the creator developed a real recreation of the PS4 in Minecraft! For MCPE players to benefit from all features specific to PS4, he used redstone and a big amount of command blocks.
As a hint, you will have the chance to enjoy Sonic Mania and you will be able to take screenshots of your game and save them in a special gallery.
For controlling the game, you will choose between using either a floating platform or an immense controller (similar to the one in PS4).
You will also have the chance to pick up any color for your console and lightbar.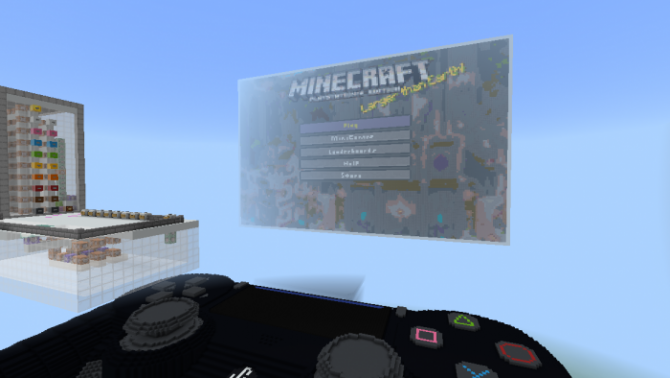 If you want to find out all the available features of this map (and there are a lot of them), download it by clicking on the button at the end of the article.
Note:
Map Working PlayStation 4 works for
Minecraft PE 1.11
and newer versions.
If you liked the presented map, don't forget to share it with your friends and leave feedback.
By visiting our
website
, you can explore dozens of other new and interesting
maps
, as well as
mods
,
texture packs
, and
skins
. Here you will also be able to follow and download Minecraft PE's
latest versions
.
Video Trailer of Map Working PlayStation 4
We are in social networks