Map Mystical Biome 1.11
Map Mystical Biome
will put you into the world full of unexplored and mysterious biomes, united into a large territory with a huge number of horrible trees, lakes of mysterious purple liquid and many other interesting features.
Features of map Mystical Biome
Impress your friends with a great appearance of your house built on one of the banks of a strange river. Scare them with a creepy tree in your garden and dark bushes!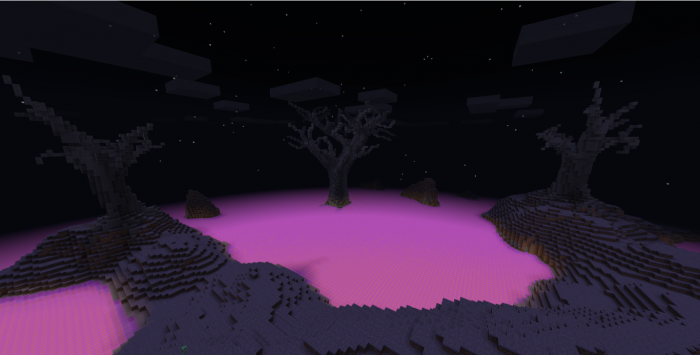 Fortunately, there's no purple liquid in Minecraft, so we won't be poisoned by the unknown substance. Lakes of lava are covered by the purple glass, so the effect impresses!
Nevertheless, the biome is really good looking and you should visit it in any way. Lots of new emotions will likely fill your mind, so you'll stay satisfied by the journey.
Download map Mystical Biome for Minecraft Bedrock Edition 1.11 for Android and share it with friends. Don't forget about your feedback below and check our website for more interesting and creative
Mods
,
Skins
,
Seeds
and
Texture Packs
for
Minecraft 1.11
.
We are in social networks