Map Death World 1.10
Map Death World
will make your world look deforestated and desertificated. All trees will have no leaves and all rivers will go dry! Would you like to try this kind of apocalypse in MCPE with yourself?
How does map Death World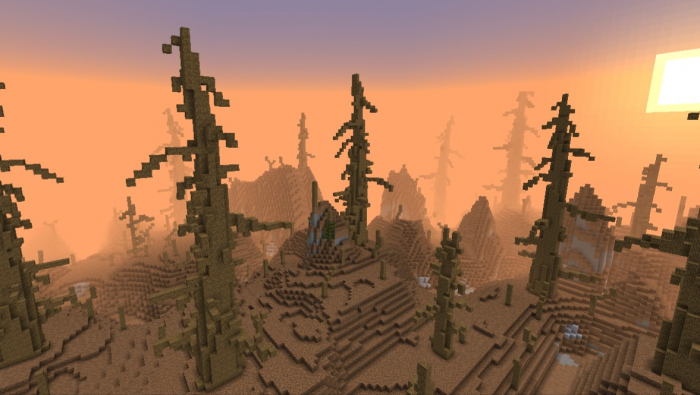 The features of this map are its appearance. It generates with no green natural objects, leaving the ground uncovered with grass and trees with any leaf.
You won't be able to find any water source on this desertificated and burnt out land. There won't be any chance to enjoy laying under the tree shadows, relaxing in a cool place during the summer hot day. You'll have to suffer under the burning sunlight and keep walking ahead trying to find out the last oath!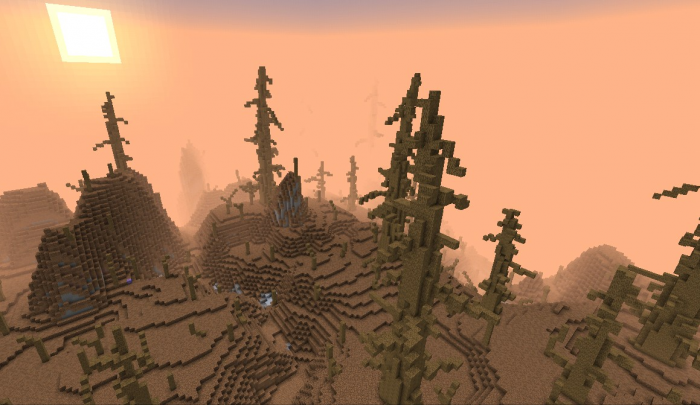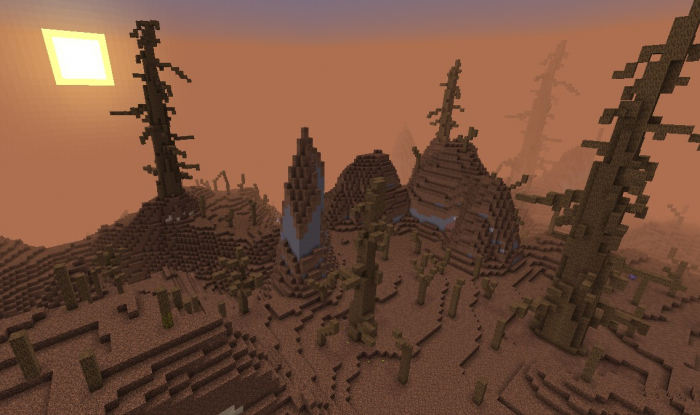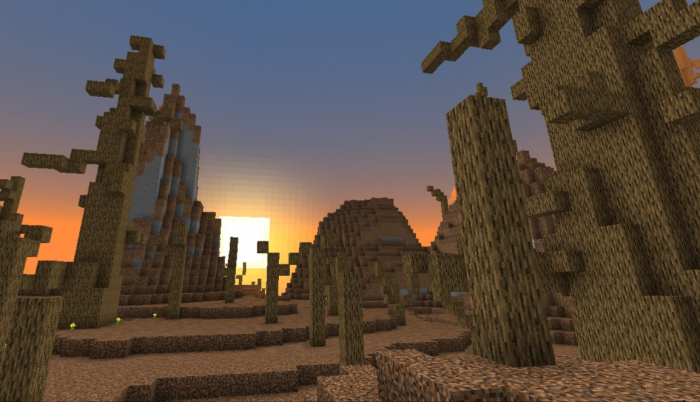 This map can be used to create a diverse interesting quest, battlefields or any other situations with the same landscapes.
Download map Death World for Minecraft Bedrock Edition 1.10 for Android and test it with friends. Leave feedback to make us sure that you like our maps and check the other sections to find new
Mods
,
Skins
,
Seeds
and
Texture Packs
for
Minecraft 1.10
and have fun!
We are in social networks