Map of Korea 1.11
For the start,
Map of Korea
provides us with a working basis in the form of the country's map surrounded by the ocean. There is nothing on it except plain land, so you will have the freedom to develop it at your like for mini-games or just for the sake of building your individual city.
How does map of Korea work
Initially you are going to spawn in a villager's house located on Jeju Island. As soon as you exit it, you are going to see the Korean map and the signs related to it, that is a line dividing the South Korea from the North Korea, two lanterns showing their capitals (Seoul and Pyongyang), and of course the ocean around the country. You can use the present map to play Korean War with your friends or to establish your own city. The good thing about the fact that the map is surrounded only by water is that you can expand it or modify it as you wish.
Map of Korea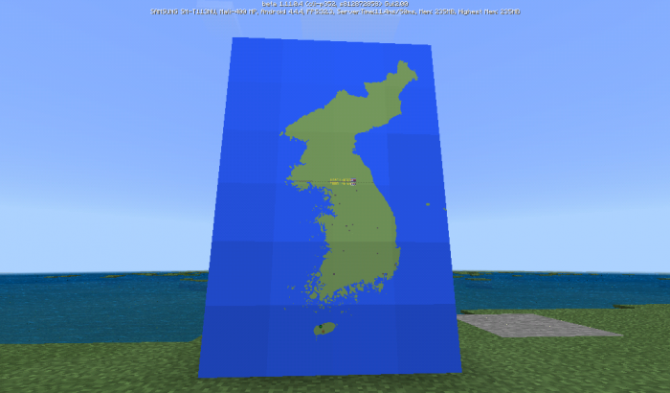 Korean Demilitarized Zone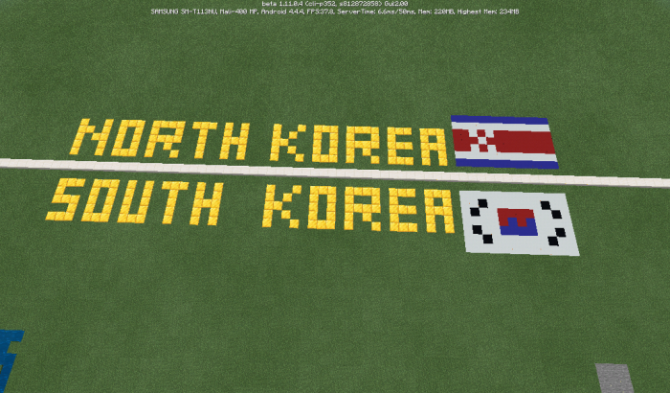 Important!
Map of Korea is available only for the
latest versions
of Minecraft Pocket Edition, starting with
Minecraft 1.11.0
. You can download this one or any other version by visiting our
website
.
Here you will also find a lot of other interesting
maps
, as well as
mods
,
texture packs
and
skins
. Do not hesitate to share with your friends and leave feedback.
We are in social networks