Map The Ultimate Realm VI 1.10
Map The Ultimate Realm VI
is the 6th map from the Ultimate Realm cycle. This realm will bring you an opportunity to meet diverse great creatures, unusual buildings and interesting quests, which will make you stay here for a long time.
Features of map The Ultimate Realm VI
This realm was built using the aquatic update, so almost all the features from this magnificent and huge update were used here. Find your favourite things and parts of Minecraft Aquatic Update in this interesting realm.
The realm was created more than one year ago and now it isn't being updated anymore.
You can call friends to find all the features of this beautiful world and solve all its riddles.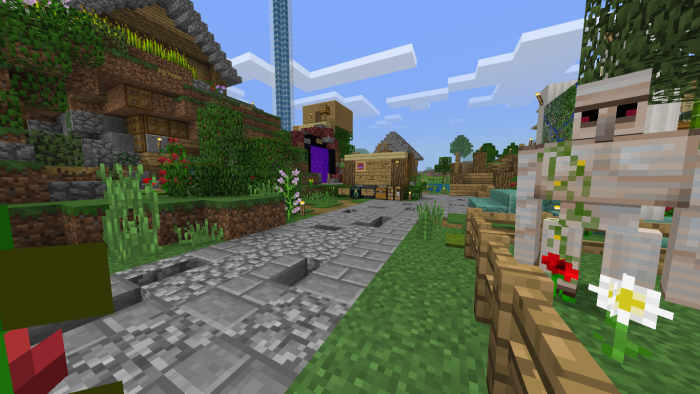 Unknown and unexplored far away await you on the map, so don't miss an opportunity to be the first who will find out all its secrets and solve all the mysteries.
Download map The Ultimate Realm VI for Minecraft Bedrock Edition 1.10 for Android and enjoy playing with friends. Lots of new and unique
Mods
,
Skins
,
Seeds
and
Texture Packs
for
Minecraft 1.10
are waiting for users by these links, so you can try all of them!
We are in social networks