Map Escape the School 1.10
Map Escape the School
makes you find yourself locked inside the school building. Diverse tests and puzzles await you on your way. Interesting quests and unusual riddles will make you fight for your freedom!
Features of map Escape the School
The main character is the young boy who has moved to the new house not so long time ago and his first day at a new school has become really horrible. His and yours aim is to solve all the riddles, break through all the obstacles, defeat all the enemies and find the way out. It'll be a really interesting time for you, so don't waste time and hurry up to try this map.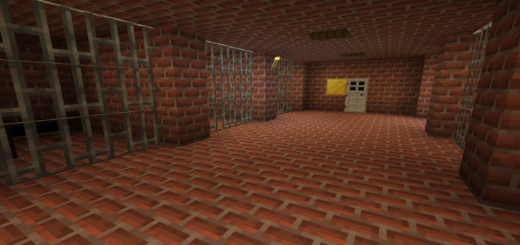 There are a few times which will have to obey during all the time on the map.
First of all, don't change any world settings, because it may cause different problems.
Secondly, don't use cheats, the map will provide your with all the needed items to pass all the tests, so you don't need any extra ones.
Thirdly, the map is built for single player, so don't try to play with friends.
And finally, have fun and leave your 5-star feedback! Download map Escape the School for Minecraft Bedrock Edition 1.10 for Android by the link below. Check these tabs for more
Mods
,
Skins
,
Seeds
and
Texture Packs
for
Minecraft 1.10
.
We are in social networks