Map SG Castle House Mansion – Linear 1.10
Map SG Castle House Mansion – Linear 1.10
represents an enormous residence on a plains biome.
The Castle mansion offers a lot of opportunities to entertain yourself and your friends. You can change the design of the house itself, as well as its interior since you have a lot of rooms, space around the house and many more.
Features of Map SG Castle House Mansion – Linear
A big number of rooms

Innovative design

Backyard

Balconies

Garage

Opportunity to redesign and extend

More chances to impress friends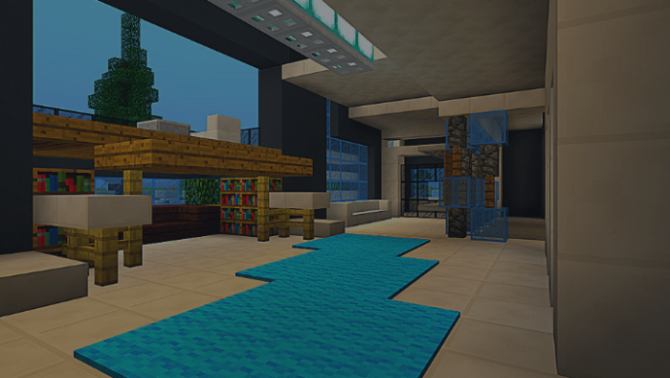 In order to download Map SG Castle House Mansion – Linear, feel free to install
Minecraft Bedrock Edition 1.9
and/or
Minecraft Bedrock Edition 1.10 (beta)
for Android. Do not forget to share your impressions with your friends and invite them to play too.
Feel welcome to leave feedback for the presented map and also check our other maps in our
maps
section.
On our website, you will also find the newest
skins
,
mods
,
texture packs
and many more for the latest versions of MCPE! As a bonus, check for the new
Minecraft 1.11!
We are in social networks