Texture Pack H SHIELDS : MOBS 1.13
Our
Textures
section already introduced several cool solutions to make your in-game shield nicer and more special.
Addon Gl17's Custom Shields
gives you the possibility to decorate them with weather elements like flame and breeze,
Resource Pack Custom Shield
makes your shield wooden and round like the ones owned by Vikings and so on. Today we have another option for your shields: to decorate them with your fav mob's face. This can be done thanks to
Texture Pack H SHIELDS : MOBS
.
Features of Textures H SHIELDS : MOBS
After a lot of hard work and periodical updates, this pack now contains a big number of mob face pictures that can be used to decorate your shield. Some of the available shields have an additional border to make them look even nicer.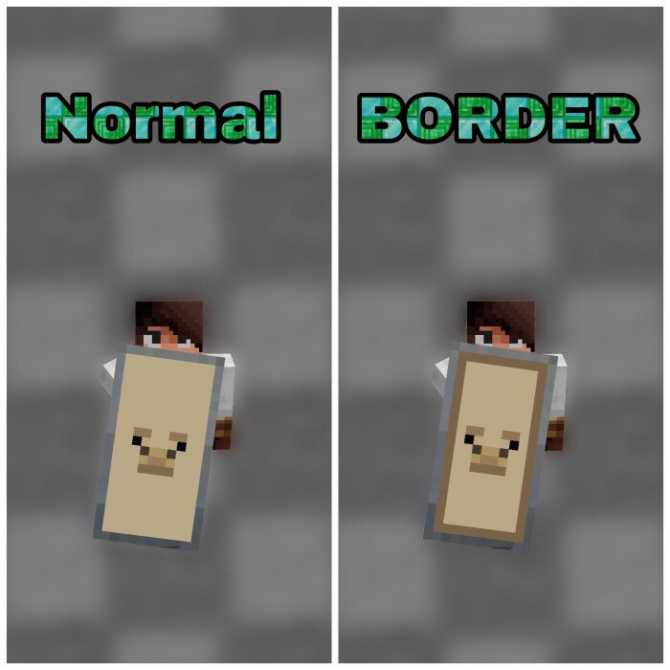 Available shields:
Skeleton Shield

Zombie Shield

Creeper Shield

Villager Shield

Turtle Shield

Pig Shield

Llama Shield

Sheep Shield

Chicken Shield

Wolf Shield

Shulker Shield

Enderman Shield

Illager Shield

Drowned Shield

Wandering Trader Shield

Phantom Shield

Fox Shield

Snow Fox Shield

Zombie Villager Shield

Iron Golem Shield

Snow Golem Shield

Wither Shield

Pick what shield you would like to use, click on the download button and let the adventure start!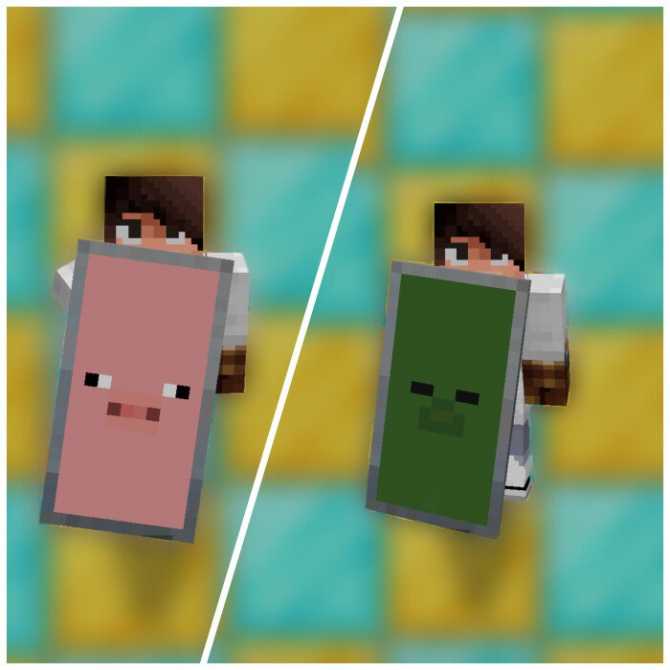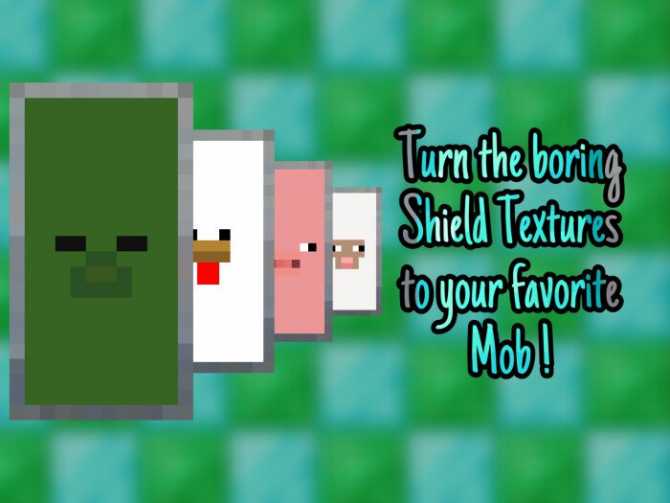 If you liked our article and the presented textures, share it with your friends and leave feedback.
Visit our
website
to discover many other interesting MCPE-related articles with download buttons, including the
latest game versions
. Enjoy!
We are in social networks