Resource Pack Coloured GUI 1.6.1
Resource Pack Coloured GUI
will give you an opportunity to diversify the appearance of your
Minecraft Pocket Edition
, so don't waste time and use this ability!
Features of Resources Coloured GUI
As you could understand from the name of this article, this resource pack adds some new colors for Game User Interface. What does it mean? That means you can tune Minecraft and make it comfortable for you at first!
Too bright and sunny day, so you can't see your interface well – set dark theme. Mining in the dark cave and dark interface can't be seen properly – set one of more bright colors.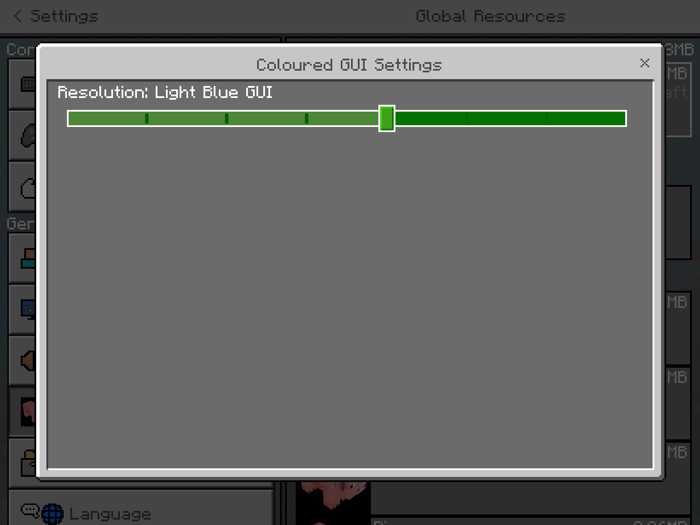 This resource pack is some kind of clone for Dark Mode Resource Pack, but there you could only switch theme from bright to dark one. This one allows you to choose. We have lots of colors for you, so choose your favorite one! Red, Blue, Green and their shades! We also know that there will be even more colors to choose from in the future, so check the updates from time to time!
Download Resource Pack Coloured GUI for Minecraft Bedrock Edition 1.6.1 for Android from our website for free and share it with your friends to make them happy! Don't forget to check the other sections for new
Mods
,
Skins
and
Maps
for Minecraft PE. Leave your feedback and have fun!
We are in social networks