Resource Pack Chemistry Guide 1.9
Resource Pack Chemistry Guide
allows you to explore new crafts and increase your knowledge of chemistry! Look for needed ingredients around the world and craft absolutely new and great items! Impress your friends with unusual ideas and craft different beautiful, scientific and just funny things.
How does Resource Pack Chemistry Guide work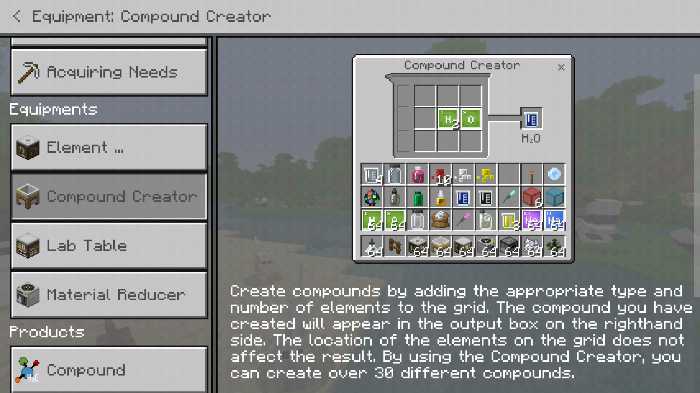 This resource pack is really simple so even if you have a really low-end device - you'll be able to use and enjoy it!
These resources replace the How to Play section in the main menu, so it'll be really simple and comfortable to look for new ideas for your crafts.
You'll get an opportunity to get the example of craft for such thing as helium balloons to make your party get interesting and memorable. Explore the recipes of waterproof torches, glow sticks and so on! The only thing which can limit you is your imagination!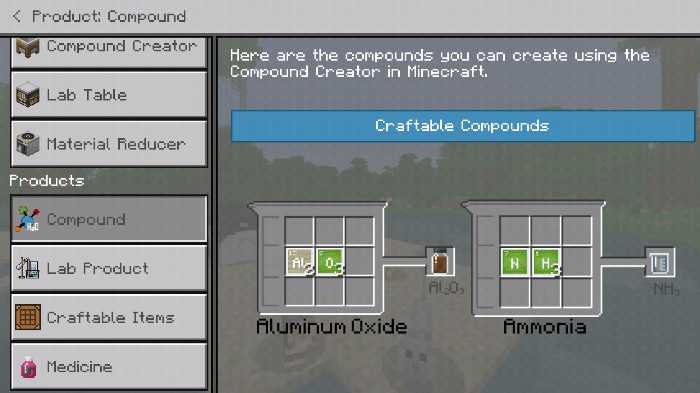 Look for great and interesting
Mods
,
Skins
,
Seeds
and
Maps
for
Minecraft 1.9+
by these links and check the link below to Download Resource Pack Chemistry Guide for Minecraft Bedrock Edition 1.9 for Android and share it with your friends. Leave feedback and study the great chemistry of Minecraft Pocket Edition!
We are in social networks