Texture Pack Shaderless Shader | Render Dragon 1.16
There are a lot of amazing shaders featured in our
Textures
department, but in our opinion,
Texture Pack Shaderless Shader | Render Dragon
is one of the best. It is simple incredible how it can modify the MCPE world's elements so we can admire everything around us, regardless of what we are doing. These unique shaders without shaders are able to transform our custom Bedrock environment into a purely magical one.
Features of Textures Shaderless Shader | Render Dragon
Thanks to these shaders, all the custom textures will be improved so the entire world looks more realistic and vibrant. Install it and you will notice that:
The colors and nuances of the waters get modified depending on what blocks are around and on its depth




Stained glass is incredibly transparent




The islands and shores are much more beautiful and inviting




Night lighting is smoother and the light in caves is set to a special level so they look just great from the inside




The blue of the sky is more vibrant and the clouds have very realistic varying transparency




A lot of weather particles and blue fog set at 32 blocks render distance




The best thing about this map is that it is not big in size and can be used by absolutely all the players, no matter what device they are using to play.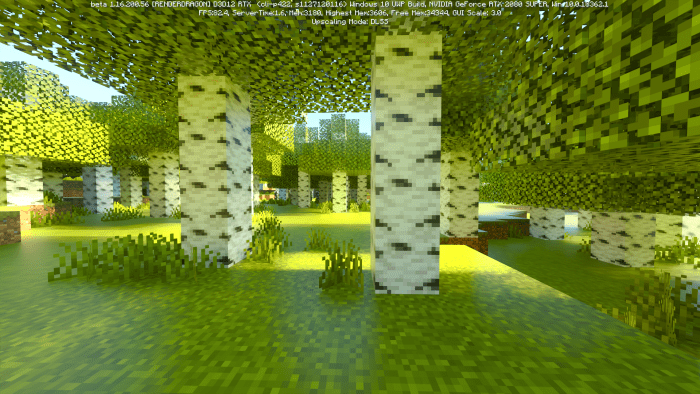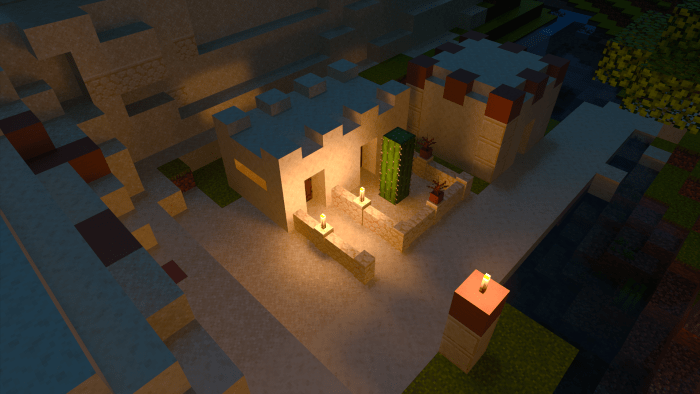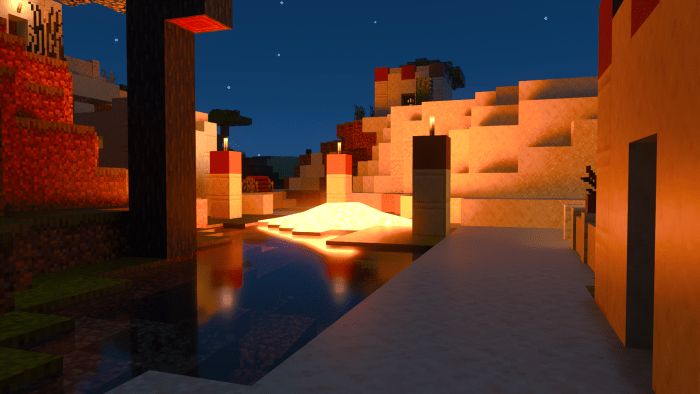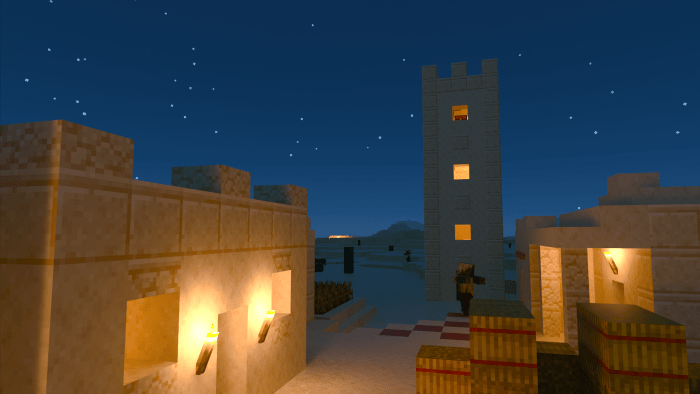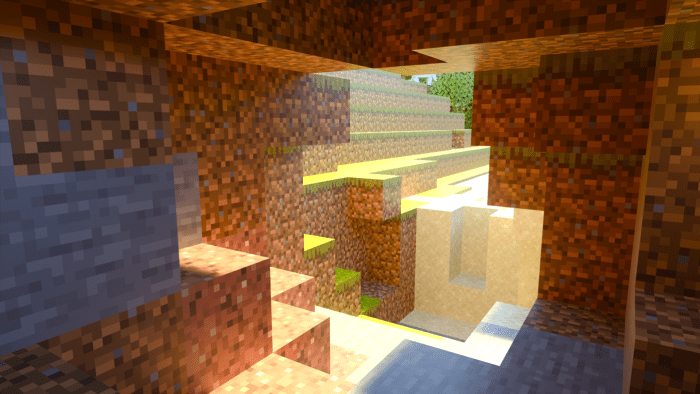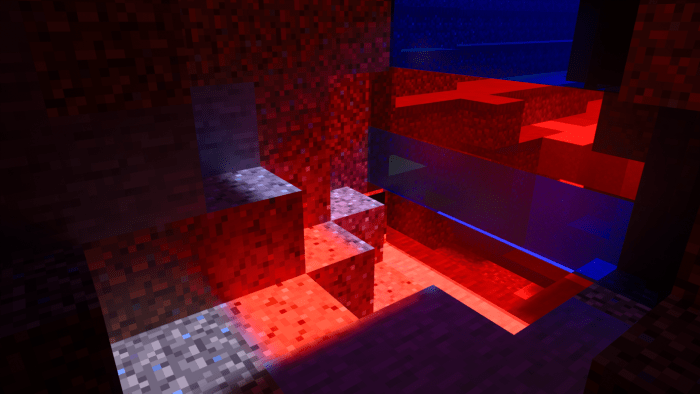 To try Textures Shaderless Shader | Render Dragon, click on the download button below the article, but first, make sure you have installed one of the
latest game versions
(at least
Minecraft PE 1.16
).
For other cool MCPE-related articles with free download buttons, visit our
website
, share your favorite ones with your friends, and leave feedback. Have fun!
We are in social networks