Addon UHC Function 1.14
Addon UHC Function
is a gameplay mode which name stands for Ultra Hardcore. The name itself implies such challenges a single life and an entire collection of tasks. This mode is very popular among the Minecraft Java community and now it is gaining popularity in the Bedrock one.
How does addon UHC Function work
First of all, hit the download button and install the present addon, after which create a new MCPE world as shown below.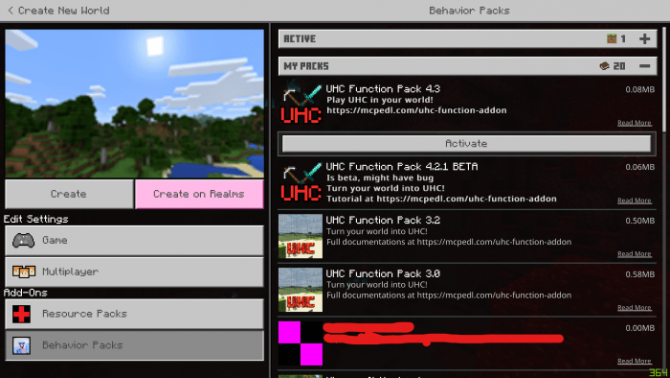 Access the "Behavior Packs" and activate the UHC Function option. This way you will apply the required pack to your world.
When this is done, you can choose the size of your world by clicking on the cogwheel icon.


When you are done with all the described-above points, activate the Cheats and click on the Create button. Wait for your world to load.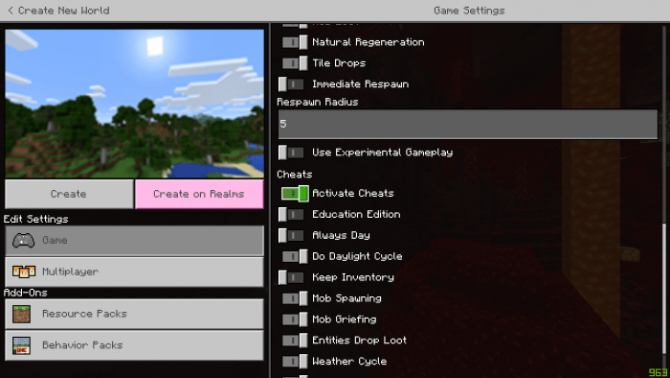 Upon entering into the new world, type command /function UHC_setup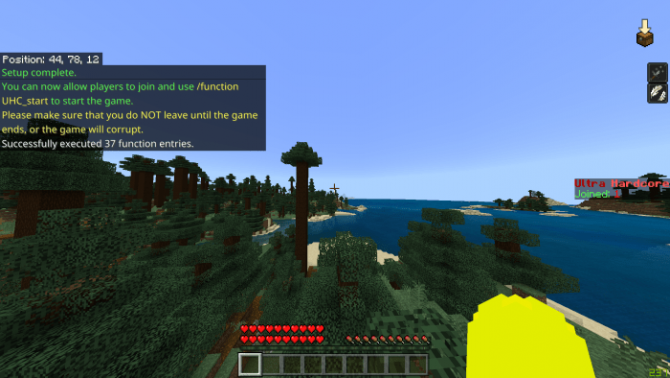 Very soon you will get a confirmation prompt and you can customize your world. After, you can invite your friends to join the game. When all the invited persons joined, type /function UHC_start in your chat menu.
When the game starts, a scoreboard will be displayed and all the participants will take their places on the arena.
All the tools in this game are enchanted with efficiency III. The only ores in this addon are iron and diamond ores, but all of them are already smelted so players do not have to spend their time doing this.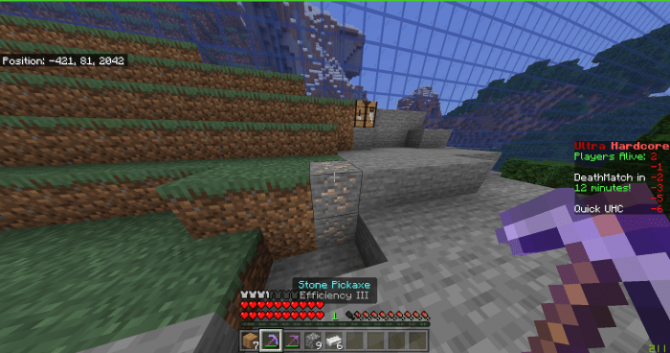 The weapons used by the players also have identical sharpness: Sharpness III. If a player requires healing, he/she will have to wait for two minutes for this to happen or to collect golden apples. Anyway, if you want the game to be more interesting, you can disable the Healing and the Golden Apple options, but you can do this only before the game starts.

The weather in your game will always be clear and nighttime will never come. The Nether and End portals are not accessible.
If you want to spend some quality time with your friends by playing this hardcore PvP game, click on the download button below.
If you want to check other interesting
mods
, visit our
website
. Here you will also find dozens of cool
maps
,
texture packs
, and of course the
latest game versions
. Have fun!
We are in social networks