Addon Tinkers' Awakening 1.14
If you want to create your own sword and/or pickaxe with individual features and abilities, you should try
Addon Tinkers' Awakening
. This way you can combine diverse materials in order to obtain your perfect weapon.
Features of addon Tinkers' Awakening
This addon brings almost one thousand possible recipes for different types of swords and pickaxes. Using a combination of 14 available materials, the player can create the desired sword or pickaxe. The weapon's damage and durability depends directly on the material it is made of: the better the material, the stronger and more powerful the weapon will be.
List of available materials:
Woods

Stones

Bones

Slimes

Iron

Flint

Cacti

Prismarine

Netherrack

Obsidian

Gold

Diamonds

Emeralds

Each following material adds more damage, has a different durability level, and also has an individual feature, for example, the cacti adds sharpness to the sword this way making its damage attack even stronger or the slime adds a bouncy effect that will give the player a jump boost.
There are also three modifiers that you should surround the custom sword with in order to make it even better. These modifiers are:
Quartz blocks (intensifies the damage attack)

Emeralds (adds durability)

Diamonds (makes the player move much faster)

Below you can see several crafting recipes for swords, but we recommend you to experiment in order to create something absolutely special.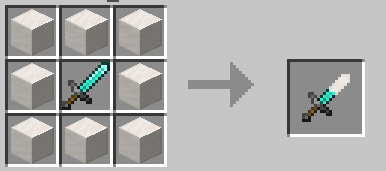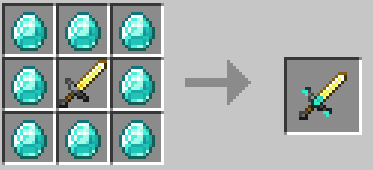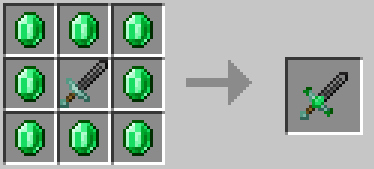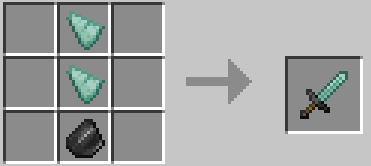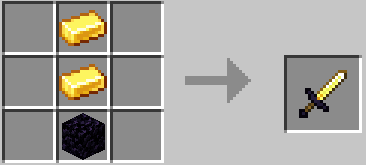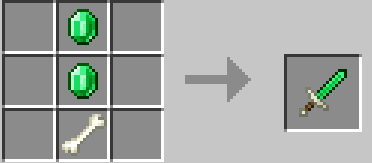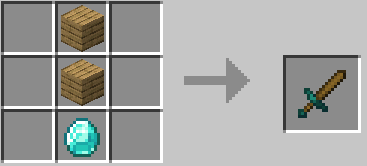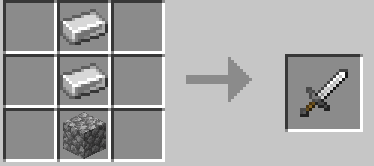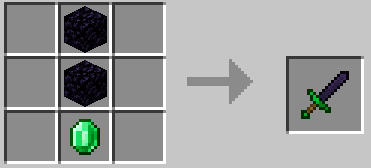 And here are several pickaxes. We must mention that their damage attack is lower than that of the swords, but on the other hand, they can be used to break blocks (note that not all the blocks can be broken using these pickaxes). The pickaxe can be created using the same scheme as for the swords. To break a block, just walk into it with your pickaxe.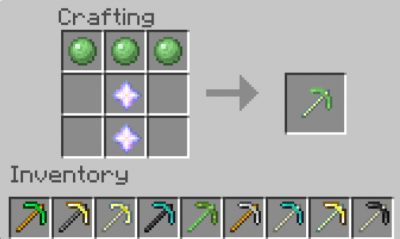 To start combining materials and crafting your personal sword or pickaxe, click on the download button below, share this article with other MCPE players, and leave feedback.
For other interesting
mods
, visit our
website
. Here you will also discover many more Minecraft PE-related articles with download buttons, including the
latest game versions
. Have fun!
Video Trailer of Addon Tinkers' Awakening
We are in social networks