Addon Demon Pets 1.8
Addon Demon Pets
will bring you an ability to tame 5 new types of pets, which will be able to attack your enemies from high distances!
Features of addon Demon Pets
The main thing you will get are 5 new great Demon Pets! These cute guys will have different abilities, depending on their type. All of them will be able to attack enemies using different projectiles, such as fireballs, snowballs, shulker projectiles and arrows. Each of them is able to fly, so they'll be able to follow you even through water spaces with comfort.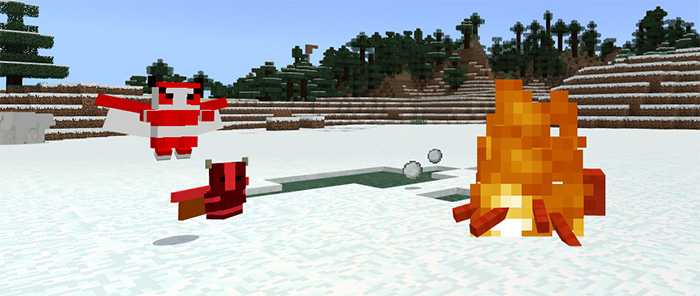 There're all the 5 types of pets: Fire and TNT demons, Leaves demon, Light and Dark demons.
Each of them will have different color and projectiles, but the same they all have is really high damage! Demons will be able to protect you from almost every hostile mob of
Minecraft
.
You'll be able to tame them using different vegetables, such as carrot and potatoes. Wild demons are absolutely safe for player, so you don't have to be scared, going to domesticate one of them.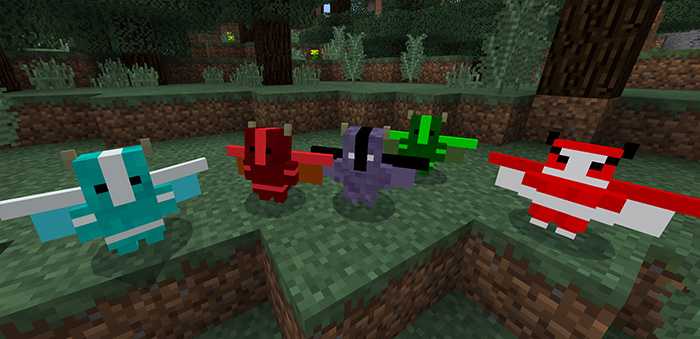 Download addon Demon Pets for Minecraft Bedrock Edition 1.8 for Android and share it with your friends. Play and enjoy this great and funny addon together! Don't forget to look for new
Maps
,
Texture Packs
and
Seeds
from the other sections of our website! Leave your feedback and have fun!
We are in social networks