Addon Hello Neighbor 1.13
If you already tried
Map Hello Neighbor
and
Map Hello Neighbour in Minecraft Part 2
, you are probably already familiar with the featured characters.
Addon Hello Neighbor
brings two of them into your Minecraft PE world. As a matter of fact, it is recommended to use this addon together with one of the above-mentioned maps for max fun!
How does addon Hello Neighbor work
As soon as you download and launch the present addon, two characters from the popular map will be introduced into your world: the neighbor and Mr. Eggman.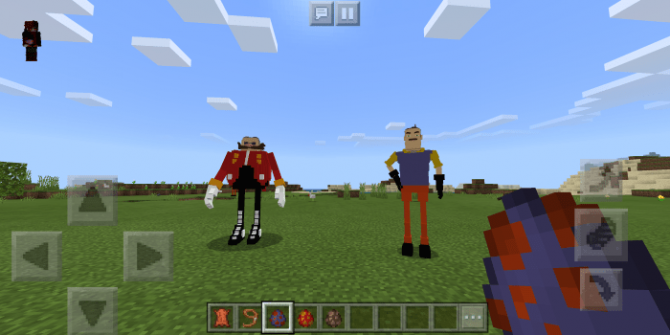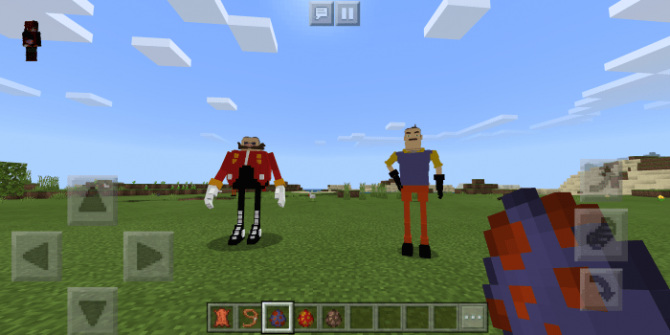 They are going to spawn and walk around like any other ordinary mob, but as soon as you approach them, they will start running after you in an attempt to catch you.
These characters are also rather aggressive towards monsters and villagers too.
To have fun running away from these two cool guys, you will have to enable Survival.
If you like our article and the buddies it brings share it with your friends too and leave feedback.
Visit our
website
to discover other interesting articles with download buttons, including the
latest game versions
.
We recommend you try
Minecraft PE 1.16.0
which is the freshest game version bringing a lot of updates to the mysterious Nether and being suitable for the addon presented above. Have fun!
We are in social networks