Addon Rideable Bees 1.13
Bees were introduced to the players in
Minecraft PE 1.14.0
and since then, these little insects succeeded in becoming very popular thanks to all the possibilities they have to offer. Today, thanks to
Addon Rideable Bees
we will even learn how to ride them.
How does addon Rideable Bees work
As incredible as it sounds, riding bees is now possible, but naturally, before doing this, the player will have to tame the mob. This might take a few tries, but we are sure you will succeed in melting the bee's heart with honeycombs.
As soon as the bee becomes your pet, you can ride it but note that there are interesting nuances: since bees are small and delicate insects, it is difficult for them to carry a player on their back, thus, we suggest you take your bee up a hill using a leash and start your flight from there. It will be easier for the bee to fly with a burden on its back downhill.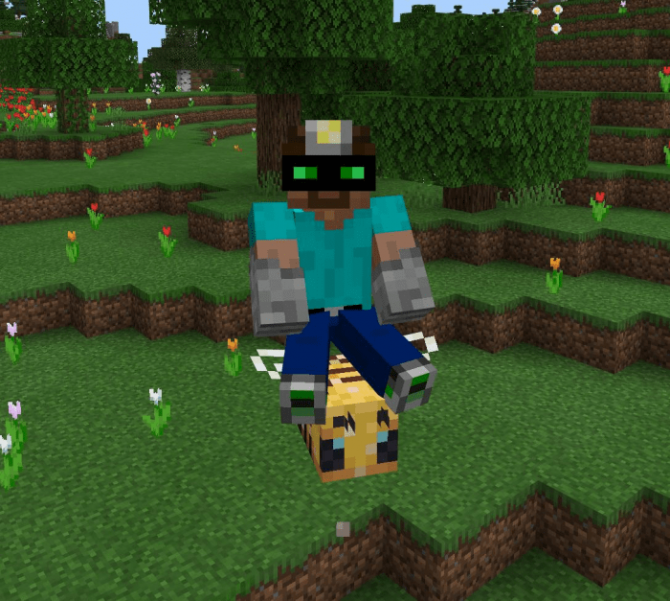 If the idea of riding a bee seems crazy but attractive to you, download the addon by clicking the button below the video and give it a try.
For other interesting
mods
, visit our
website
. Here you will also find the
latest game versions
and many other MCPE-related surprises, for example
Minecraft Earth
: a cool AR game meant to take your worlds outside the borders of your device. Have a good time!
Video Trailer of Addon Rideable Bees
We are in social networks