Addon Portal Gun 1.13
Sometimes traveling between different spots can be time-consuming and in case you have some other important missions to carry out, using portals might be a very good idea.
Addon Portal Gun
offers the possibility to create a unique tool and spawn portals.
How does addon Portal Gun work
First of all, the player will have to look for a Nether star, which is absolutely necessary for creating the gun we were talking about. Even if this is not easy, we can assure you that the effort is worth it.
When you found it, use crafting recipe below and create a blue portal gun.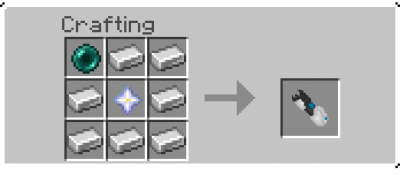 The crafted gun is meant to shoot a blue-colored portal. This is going to be one of the portal ends. The second one, an orange-colored portal, will spawn automatically when you already have the first ones.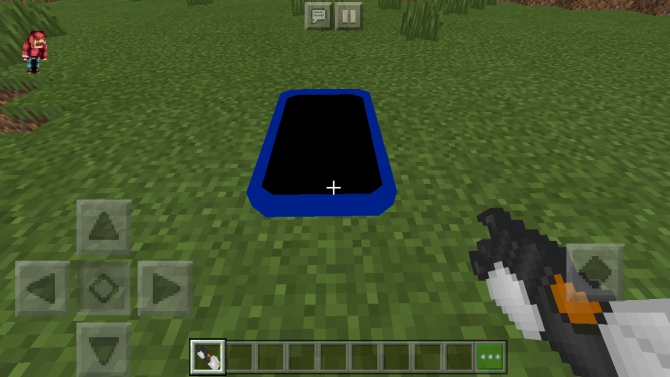 The cool thing about these portals is that they can be placed even on the ground or on ceilings. For this, long press on your device screen.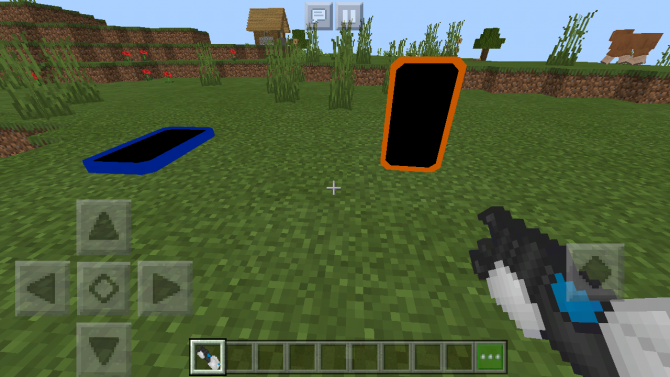 We are sure you want to craft and test the portals as soon as possible, so hurry and click on the download buttons below the article, share it with your MCPE buddies and leave feedback.
For other useful and interesting
mods
, visit our
website
. Here you can also find the
latest Minecraft PE versions
and a lot of other game-related articles with download buttons.
Besides the multitude of exciting
maps
, unusual
skins
and much more, you can even drag your MCPE world outside the borders of your device by installing
Minecraft Earth
: an unbelievably amazing AR game! Have a good time!
We are in social networks