Addon Better Nether 1.6.1
Addon Better Nether
makes Nether look more scaring and realistic. It also replaces some mobs with the other ones and changes the texture of few blocks.
Features of addon Better Nether
Some mobs have been replaced with the other ones. For example, well-known mob Creeper, which is also one of the main symbols of Minecraft, had become some kind of mini boss, like Wither, so you'll be able to test your strength, killing it.
Horses were replaced with new undead mobs, which won't burn in sunny day anymore and will have different abilities and resistance to different types of attacks.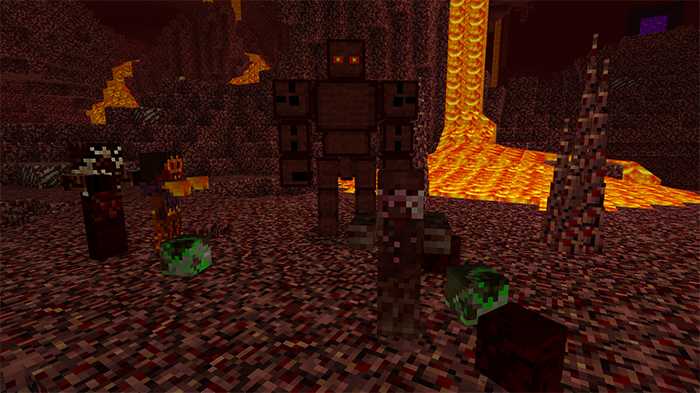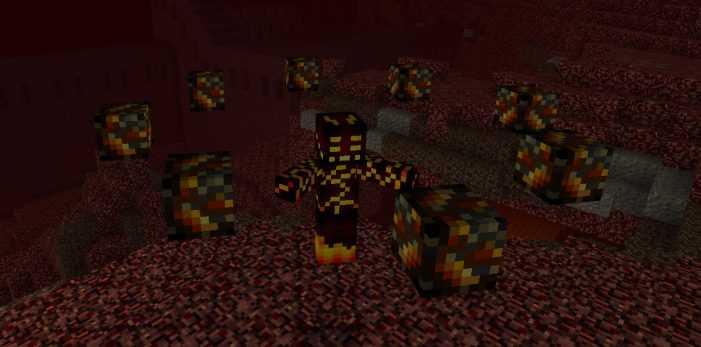 Some blocks were added and their textures are pretty beautiful, so you'll be able to use them to make your house look better. These blocks use IDs, which weren't used before, so be careful.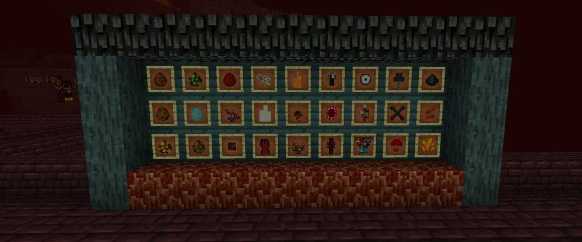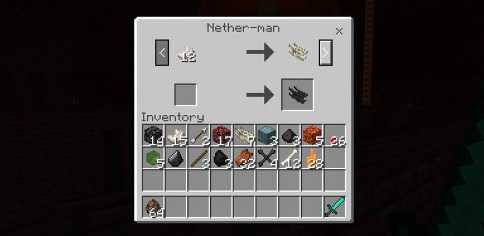 Nether-Man which will be some kind of villager in Nether appeared! Now you have an ability to trade even in this dimension! This guy's trades differ from the simple villager's ones and will probably be more profitable.
Here's the list of replaced mobs:
Vex

Silverfish

Iron Golem

Shulker

Creeper

Undead horses

And the list of mobs, which have appeared in the game:
Vengeant Soul

Parasite

Blood Stone Golem

different types of changed Shulkers

Hell Raiser

Under-dwellers

Download addon Better Nether for Minecraft Bedrock Edition 1.6.1 for Android from our website and share it with your friends. Leave your feedback and check the other sections of website to find new
Maps
,
Skins
and
Seeds
for
Minecraft Pocket Edition
! Have fun and come back soon!
We are in social networks