Addon Better Storage 2 1.13
From now on, the storage of any items, blocks, powders, and other things won't be a problem thanks to
Addon Better Storage 2
. It features several crafting recipes for storage means fit for absolutely anything that can and needs to be stored in Minecraft PE.
How does addon Better Storage 2 work
First of all, we must tell you that almost all the crafting recipes featured in this addon require steel. Steel ingots, which are the main ingredient in the recipes described below, can be obtained by smelting iron ingots in the blast furnace. You will need them when crafting steel gears, hammers, and storage crates.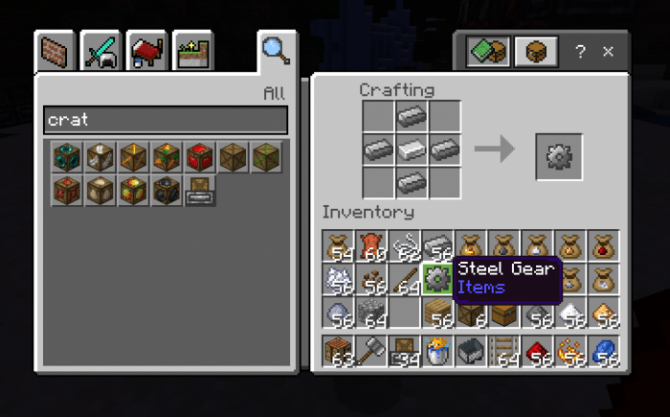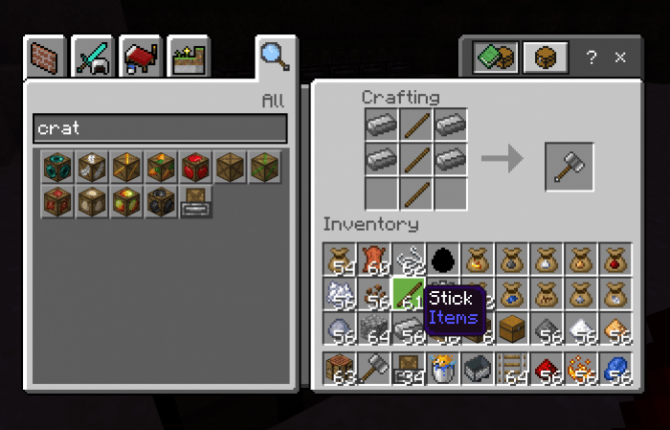 The
Storage Crates
mentioned above represent the most important feature of this addon. You can use them for storing carrots, apples, potatoes, eggs, ender pearls, leather, gunpowder, and many, many other things.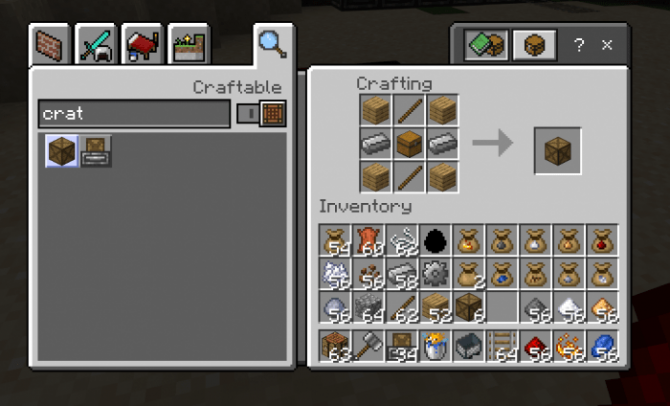 For being able to use these crates properly, you will also need a
Crate Loader.
They are used to load and to unload the crates. When placing a loader on the ground, you will see its GUI where all the recipes for loading and unloading the internal items are displayed.
If you want to get rid of a loader, use a Steel Hammer on it.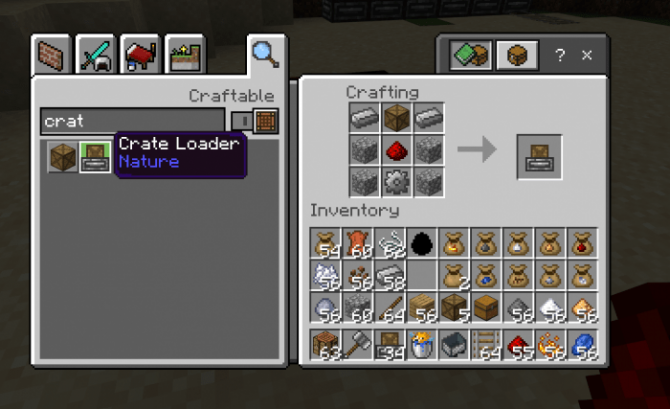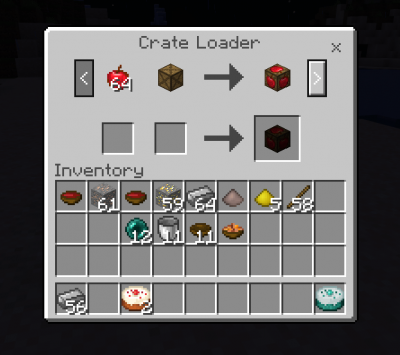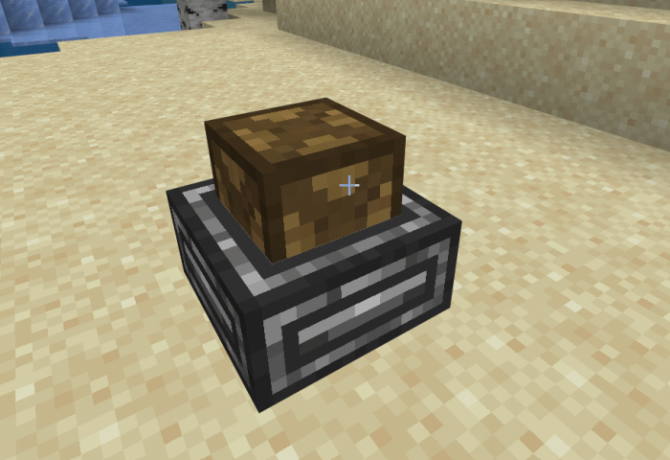 Addon Better Storage 2 also features
Powder Bags
that can be used for storing things like gunpowder, redstone, sugar, bone meal and others. To fill it, use the crafting table. To get the items back from the powder bag, put it in a crafting grid. Thus, you will obtain both the required items and the empty bag.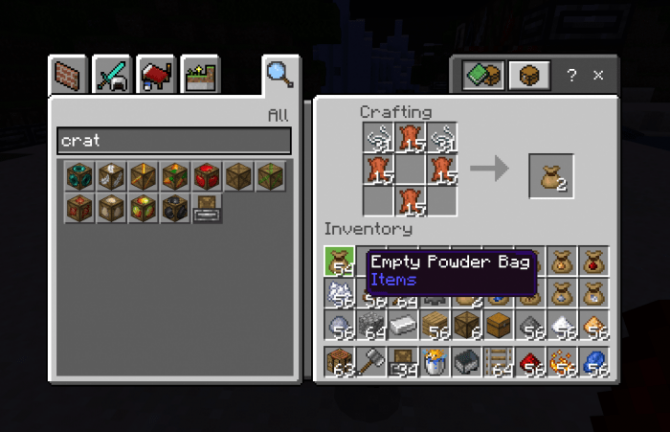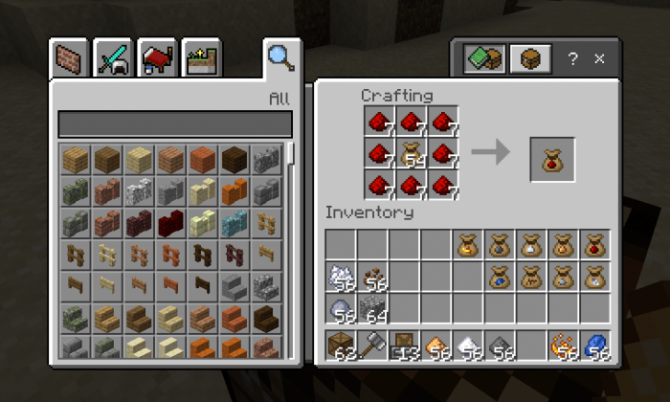 Compressed Blocks
are another very handy storage means. You will need nine blocks of the same kind to create a compressed block.
Blocks that can be compressed:
Cobblestone blocks

Sand blocks

Netherrack blocks

Dirt blocks

The compressed blocks can be used when building or decorating. If you want to obtain the blocks in their initial form, place the compressed block into the crafting grid.

If you were thinking how to store rotten flesh, here is a solution for this too: the
Rotten Flesh Block
. To craft one, use nine rotten flesh. Unfortunately, you won't be able to obtain the normal rotten flesh back, but you can smelt it down to cooked beef.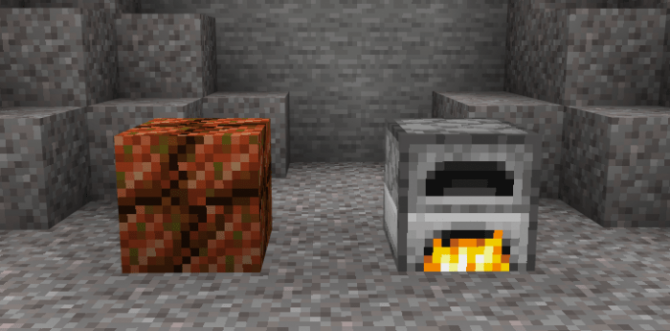 And last but not the least feature of this addon is the
Infinicake
. By eating it, you will get two additional hunger points. The cool thing is that the Infinicake does not get consumed, but there is a but: it can teleport from the player's hand.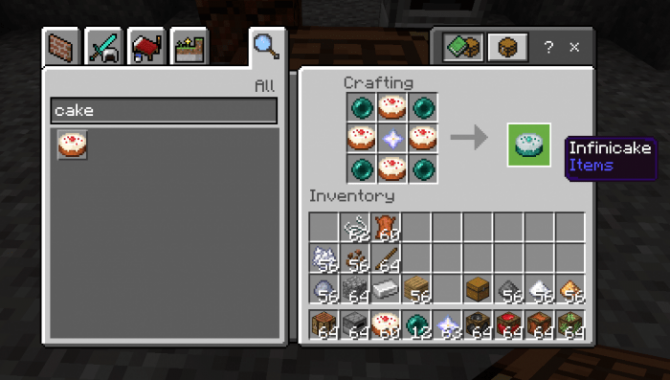 Important:
To be able to use today's addon, make sure to enable experimental gameplay!
To download Addon Better Storage 2, use the button below the article and do share it with your friends.
For other interesting and useful
mods
, visit our
website
. Here you will also discover lots of new
texture packs
,
seeds
,
maps
, and of course the
game's latest versions
!
We are in social networks