Addon Ridable Phantom 1.6.1
Addon Ridable Phantom
will bring you an ability to domesticate your own Phantom in the world of
Minecraft PE
!
Features of addon Ridable Phantom
First of all, your own flying transport, which can be used to fly to your mine and get some useful resources or to visit your friend who lives on the other side of the map. There're really lots of ways to use tamed Phantom.
All you need to tame phantom is to find it. One of ways is to be asleep for 3 nights in Minecraft and these guys will spawn above your hose at nighttime. It's hard enough, because if your play in survival, phantoms can kill you before you'll domesticate at least one of them. The best way is to use the Phantom Egg to summon it in any time and any place.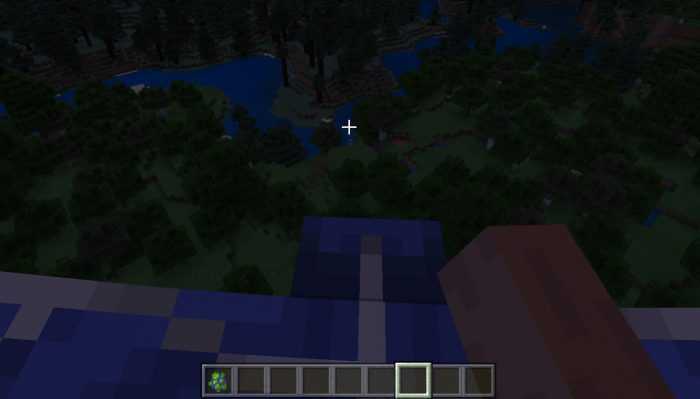 Give him some meat until hearts appear above his head. Now you can use it as comfortable transport. You can choose the direction of flight and its height.
If you're interested and want to try it with yourself, then download addon Ridable Phantom for Minecraft Bedrock Edition 1.6.1 for Android from our website and share it with your friends. Make the great competition like Phantom races or like games! Visit the other sections to find more cool
Maps
,
Texture Packs
and
Seeds
for your favorite Minecraft Pocket Edition! There's no time to waste, hurry up and have fun quickly! Don't forget to leave your feedback!
We are in social networks