Addon Keeper Creeper 1.13
We had the possibility to tame different more or less dangerous creatures earlier, for example with
Addon WASPS!
and
Addon DIREWOLVES!
And since our users are fearless, today we offer you to tickle your nerves by trying to tame a real Creeper with
Addon Keeper Creeper
.
Features of addon Keeper Creeper
We all know that Creepers are far from the friendliest mobs. They explode everything and everyone around them. But maybe you've heard that it's helpful to keep your friends close and your enemies even closer, so why don't we try and tame these evil green creatures? First, you will have to find them and this is not easy. They usually spawn in taiga biomes and sometimes in sunflower plains. If you are lucky to do this, domesticate them using TNT blocks but the success rate is of 30%.
If the creeper agrees to be your pet, it will protect you, but, to stay on the safe side, we recommend you not to use flint and steel when lighting your house.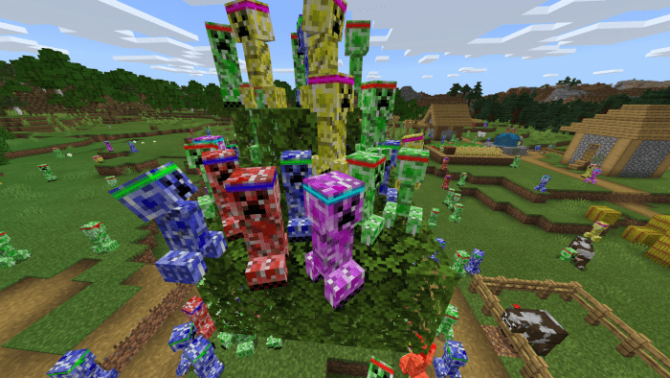 If you are not afraid of getting blown up by a mob with whom you want to make friends, download this addon by using the button below the article.
To see how it works first, watch the video trailers provided below.
If you liked our article, share it with your friends, leave feedback and check other MCPE related novelties by visiting our
website
. Here you can download the
game's latest versions
, the most popular
Minecraft Earth
AR game and dozens of other
mods
,
maps
, and
texture packs
.
Video Trailers of Addon Keeper Creeper
We are in social networks