Addon Dragon Mounts 1.6.1
Addon Dragon Mounts
add to the world of
Minecraft Pocket Edition
lots of species of dragons, which can be domesticated and used as pets, which will help you in fights!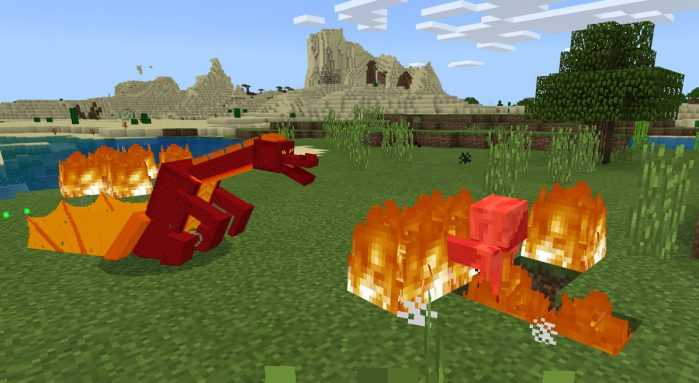 Features of addon Dragon Mounts
There're 5 different types of dragons, which you can meet in the world of Minecraft. Each of them drops its own special Dragon Ingot, which can be used to craft the Dragon Egg which will allow you to create your own dragon!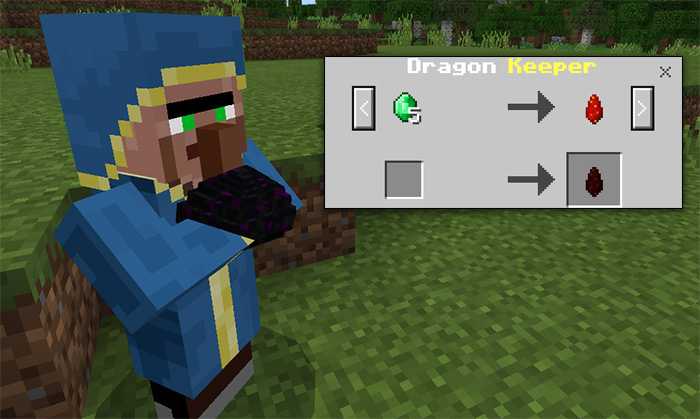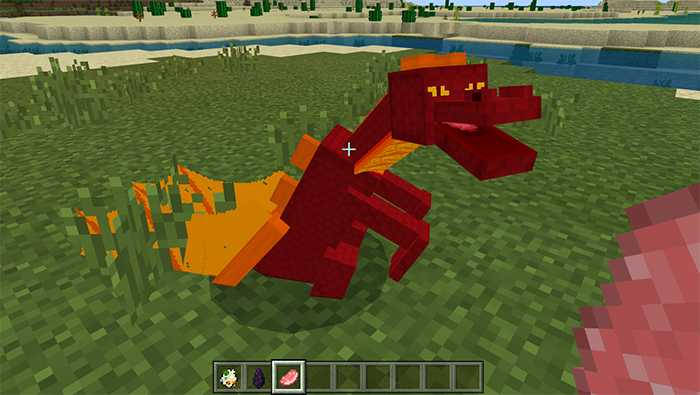 You can feed your dragon after it was born. There's no matter, what kind of meat you will use, just right click on your dragon, holding the piece of meat in your hand to feed it. As soon as you'll see some hearts above dragon's head – it is domesticated.
There're 3 stages in dragon's life. Each of them has its own features. Each of them gives your dragon different abilities. For example, 1 stage dragon can't attack your enemies, you can only ride it when it's tamed. 2 stage dragon has melee attack if it is wild. 3 stage dragon is only one you can use to fly. It has melee and distance attack and can overcome long distances in air.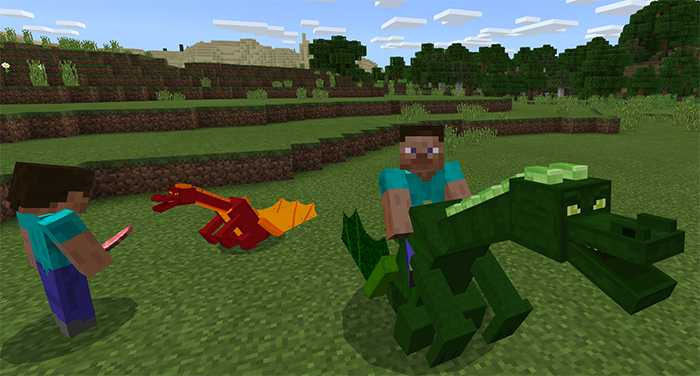 Wild dragons also have less Health Points than tamed ones, so that're good news for you, if you'll domesticate one of them!
Download addon Dragon Mounts for Minecraft Bedrock Edition 1.6.1 for Android and share it with your friends. Check the other sections of website to find new
Mods
,
Maps
and
Texture Packs
for Minecraft Pocket Edition. Leave your feedback and have fun!
We are in social networks