Addon SpaghettiJet's ApocalypseZ 1.13
Addon SpaghettiJet's ApocalypseZ
adds an incredible number of new positive and negative (and neutral) characters, as well as a lot of guns to choose from.
How does addon SpaghettiJet's ApocalypseZ work
As soon as you install this addon, your Minecraft PE world will become home to a big crowd of new characters, but mostly zombies. From all the new heroes we will describe below, the addon's creator is most proud of the Easter egg which is the zombies wearing red shirts (see picture below).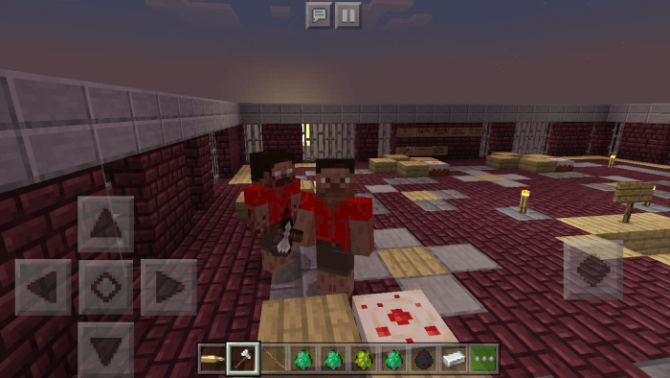 To finish the subject on added zombies, let us tell you that you will also meet running and walking ones. Besides zombies that spawn naturally, there are also representatives of the police and military force turned into zombies after being killed. In case a player or any NPC gets attacked by any zombie, they will get a poison effect.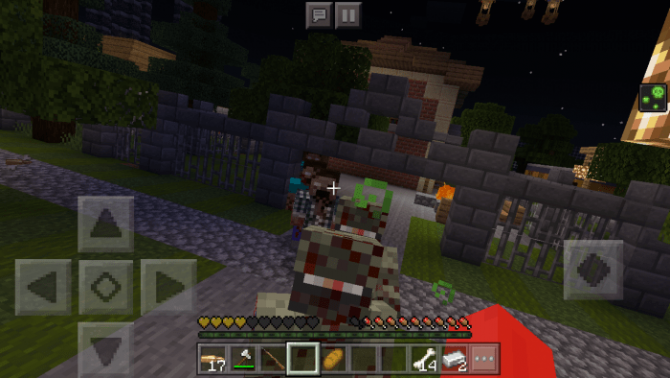 Above we mentioned the police and military representatives. Initially, they are neutral not only towards the players but also towards the bandits. You might meet soldiers and policemen of both sexes and most of them hold guns in their hands.
In addition to all the above-mentioned characters that can turn into zombies in case they die, there are survivors, both male and female. All of them are very peaceful, even cowards, running away every time they see a monster or a zombie. These are scientists, male NPCs, and female NPCs.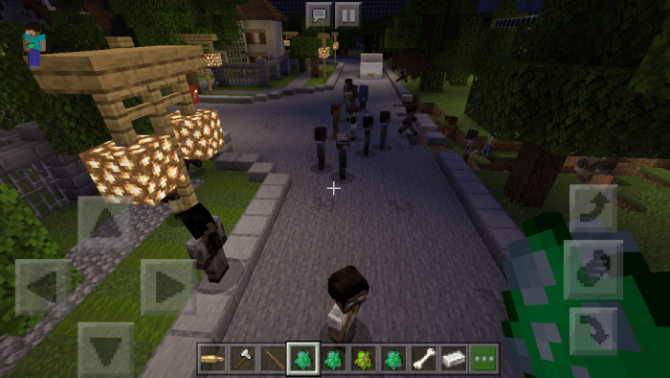 There are also special infected zombies among which are the boomers who act like creepers, but transforming the survivors into zombies and the riot zombies who are actually ordinary zombies, but wearing armor, thus making them more difficult to kill.
At the beginning of the article, we also mentioned bandits. This category includes both male and female bandits, snipers and dreadman. These guys are really crazy, killing everyone they see in their way, from zombies to military forces, but only in combat. If there is a large group of opponents trying to fight them, they will either surrender or run away.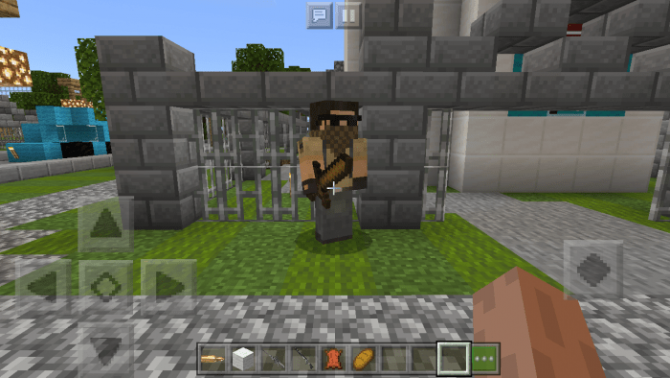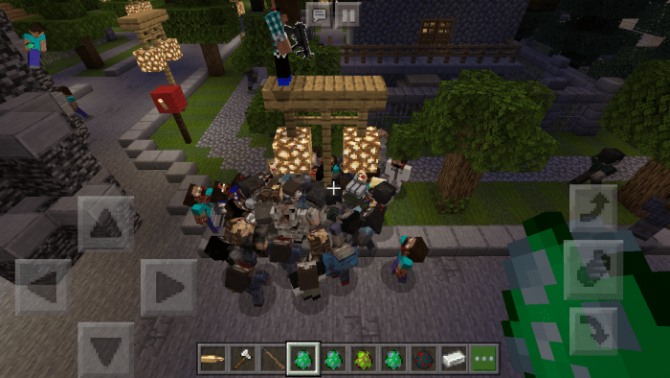 You can meet almost all the above-described characters in any biomes and they will wear clothes depending on the biome they spawn in.
To make all this adventure even more interesting, the addon brings a long list of new guns among which are different rifles (M14, M4A1, AK47, Remington 700, M1 Garand and others), shotguns (M1887, M1014), firearms, and even submachine guns.
Are you brave enough to go through such a dangerous adventure? If so, download the addon using the buttons below, invite your friends to join and leave feedback.
If you want to explore more
mods
, as well as
maps
,
textures
, and
skins
, check our
website
. Here you will also have the chance to download the
latest Minecraft PE versions
and the coolest AR game:
Minecraft Earth
!
We are in social networks