Addon Pig Villagers 1.13
Do the custom villagers and other characters in MCPE start to seem dull and uninteresting? Why not replace them with pigmen wearing the same clothes and attending the same jobs? It sounds crazy, but
Addon Pig Villagers
is able to make this transformation come true.
Features of addon Pig Villagers
With this addon, all the villagers, illagers and zombie villagers from your world will be replaced by pigs. Of course, all of them will have specific clothes depending on their professions and biomes.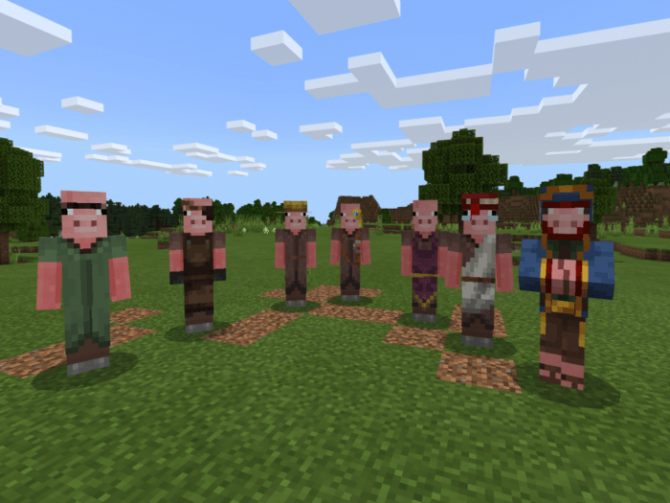 In addition to the above-mentioned transformation, Addon Pig Villagers brings two new professions which are Warrior and Villagee Archer, both of them being developed for the pigmen. These two characters will spawn in villages in a natural way and their task is to help the Iron Golems protect their home-village. If you want to give the already existing villagers one of these jobs, all you have to do is give them an iron sword or a bow. If you change your mind about them, feed them brown mushrooms to turn them back to their old selves.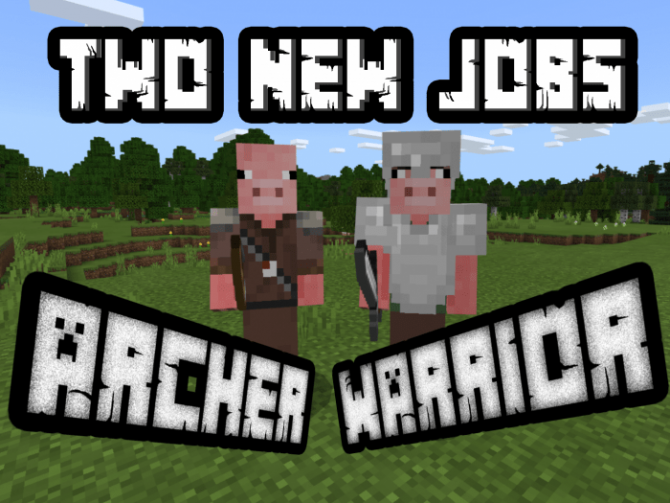 The Nitwit lightening bolt was also changed. Thus, a new character comes to the game and this is the Goliath. Goliath is an immense, but very peaceful pig mob.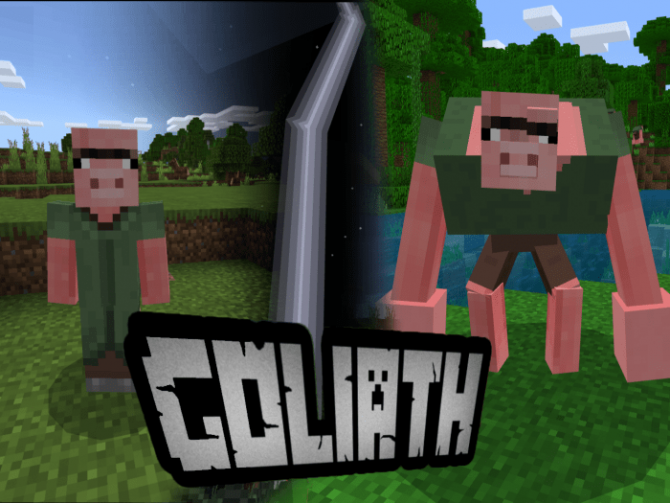 You will be able to find the Zombie Goliath in the Nether (work in progress).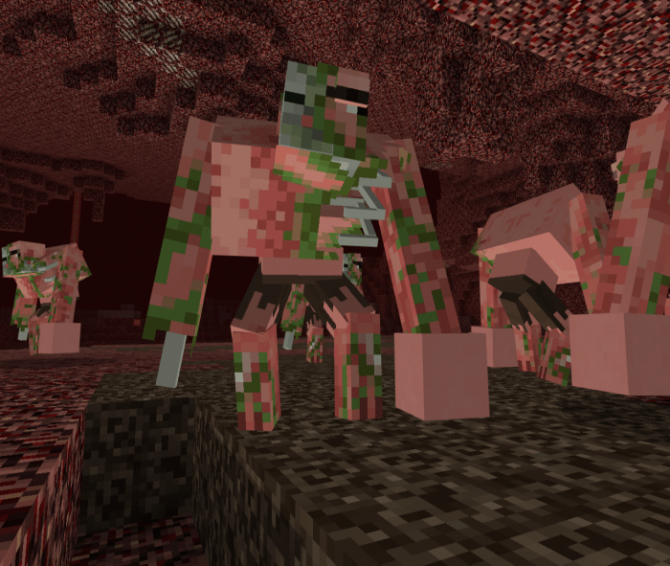 Look at the picture below to see how pillager pigmen look like now.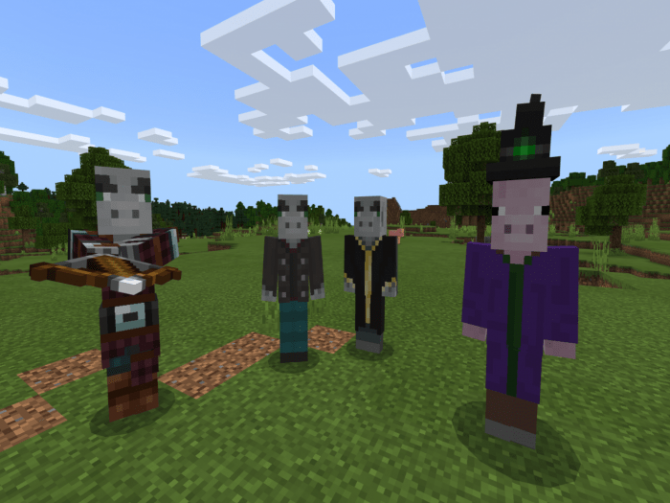 If we started talking about illagers, let us introduce you their new member: the Illusioner (work in progress).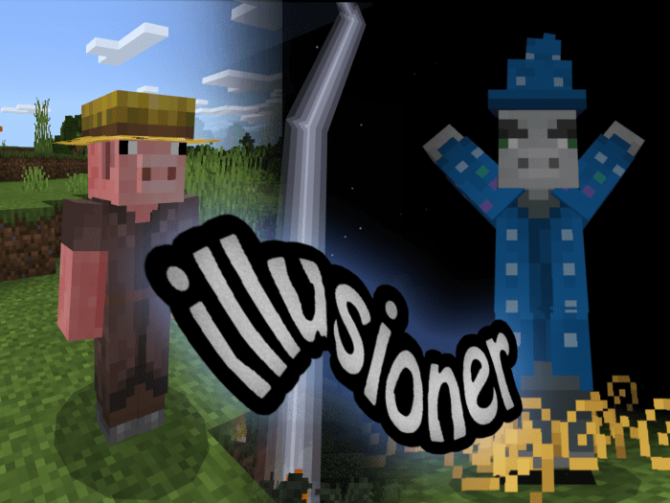 And the last feature of this addon is that you can transform baby villagers into nitwits by giving them cake.
If you are curious to see what this addon makes to your villagers and illagers, download it using the button below, share the article with your MCPE friends and leave feedback.
For other not less interesting
mods
, as well as
textures
,
maps
, and
seeds
, check our
website
. Here you will also find downloads for the
latest game versions
and for the new AR game:
Minecraft Earth
!
We are in social networks