Addon Panda Minecon 1.6.1
Addon Panda Minecon
adds big pandas to the world of Minecraft. This cute friendly mob should appear in the game a bit later, but if you hate waiting, then this add-on is for you! Find the bear of your dreams and domesticate it as quick as possible!
Unfortunately, pandas from this add-on can't be similar to the real prototype which appear in our game soon, but they also have some interesting features, which will bring you some happiness and joy.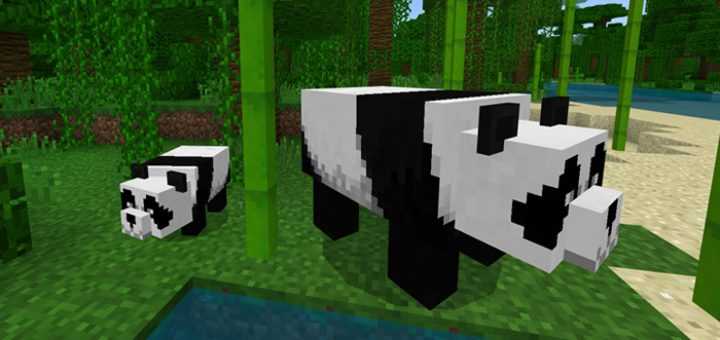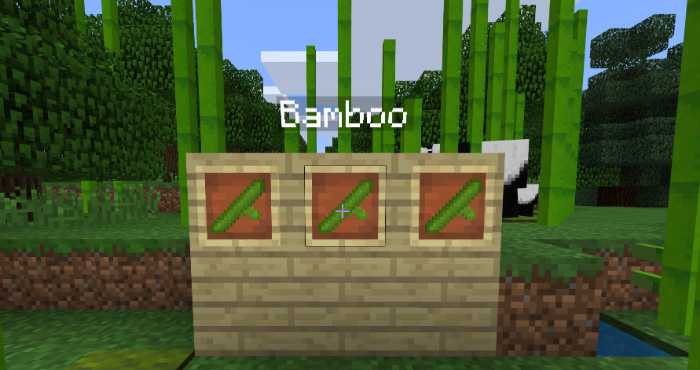 Features of addon Panda Minecon
First of all, pandas from add-on won't be able to spawn in jungle with themselves, because they're only replaced well-known polar bears. If you want to see panda, you'll have to use the egg to summon it.

In the second place, pandas will vehemently protect their kids. If you'll find the small bear – be careful, his mother is somewhere close.

Bamboo will replace sugar cane and will also grow near water blocks.

Adult pandas are neutral if there's no kids around, so you'll be able to come closer to enjoy their appearance and breed them. If you'll breed small bear with bamboo – it will grow up into adult one.

And now, don't waste your time! Hurry up and download addon Panda Minecon for
Minecraft Bedrock Edition 1.6.1
for Android! Share it with your friends, leave your feedback and check the other sections for new
Mods
,
Skins
and
Texture Packs
!
We are in social networks