Addon Pac-Man 1.10
Addon Pac-Man
, created by the famous Team Infinity Minds and Fernan Addons brings the legendary character to Minecraft PE. Of course that along with Pac-man you will have the chance to meet the four famous colored ghosts that used to haunt the cute yellow hero all the time.
How does addon Pac-Man work
If by any chance you missed playing Pac-man as a child, here is the principle of this game. Pac-man's task is to eat all the provided balls in order to get to the next level. Its mission is not as easy as it seems, because there are four ghosts that try to impede it. Their health is of 54. The fun thing is that almost each of these ghosts (Blinky, Pinky, Inky, and Clyde) has a different behavior:
The Red Ghost, also known as Blinky, chases Pac-Man and attacks it. It is faster than the rest of the ghosts.




The Orange Ghost called Clyde does the same but is able to attack Pac-man only when it is very close to it.




The Blue Ghost, Inky, is rather lazy and less hostile than its comrades.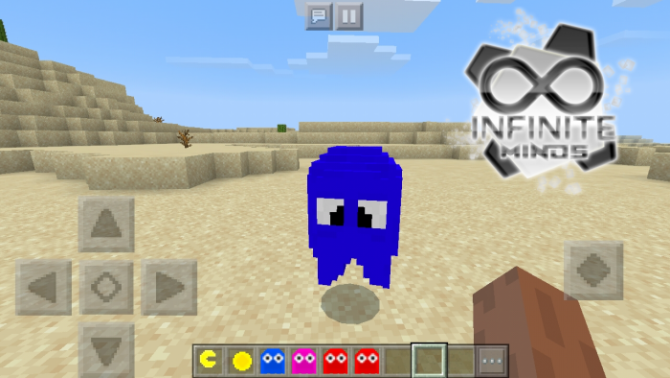 Now that we know everything about Pac-Man's enemies, let's get to our main character's features:
Pac-man's health is of 53 (less than any ghost's health). Thanks to the creators of this addon, our hero has special animations while closing and opening its mouth to eat the provided balls.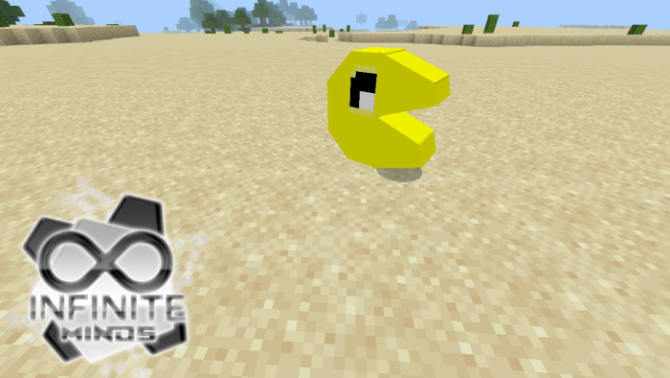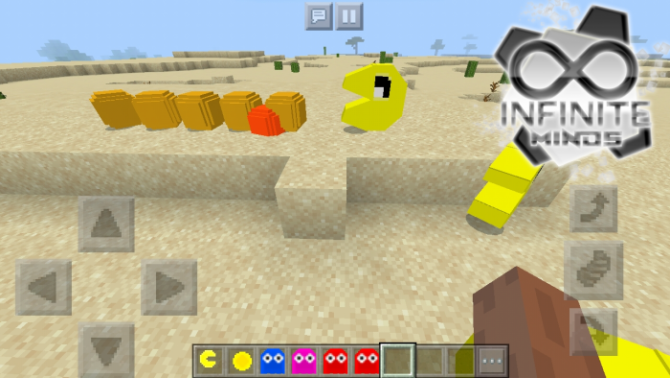 With the help of Addon Pac-Man, you can either play your beloved game or make your own adventure map using it.
We are sure you missed Pac-man all these years, so we suggest you download the present addon as soon as possible by clicking on the button below but do not forget to share it with your Minecraft friends and to leave feedback.
For other MCPE
mods
, as well as
maps
,
textures
, and
seeds
, visit our
website
. Here you will also find information and downloads for the
latest Minecraft Bedrock versions
.
We are in social networks