Addon How To Train Your Dragon 1.10
With
Addon How To Train Your Dragon
MCPE players will have the chance to contact with these lovely creatures in their in-game world. The addon offers 3 dragon types, each of them having more than 2 variations.
Features of addon How To Train Your Dragon
The addon features three dragon types. We will describe each of them below.
Night Fury
(Toothless). These dragons can be of three types. You can see the differences between them by looking at the picture below.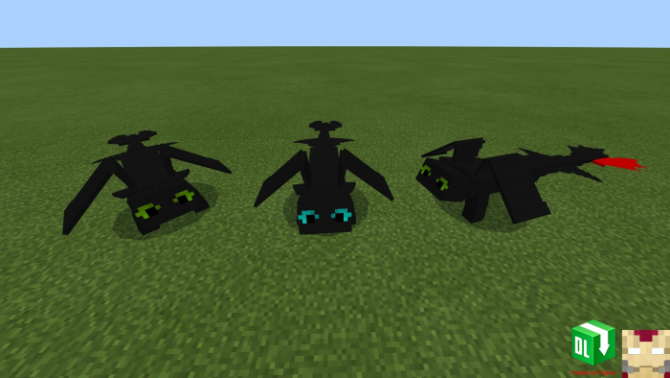 White Fury
. This is the newest character in the HTTYD animated movie. It has two variations (see picture below).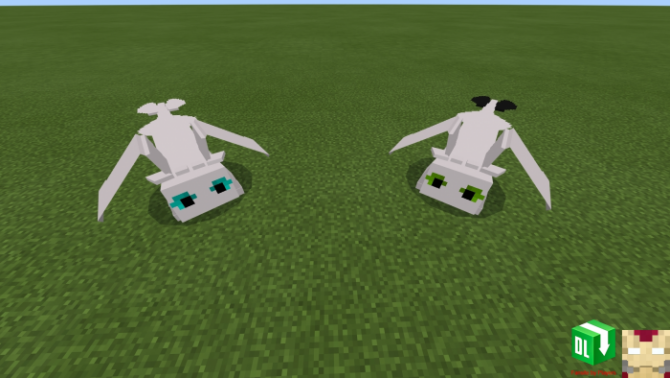 Deadly Nadder
. This dragon is quite famous among all fans. It can be of three types (see picture below).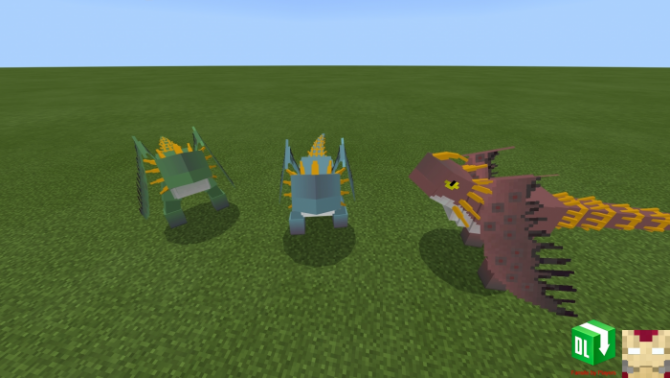 All the listed dragons can attack using two different methods: Ranged attack (shooting fireballs at their enemies while they are on land and the weather is fine) and Melee attack (Melee attacks while they are in water or there is rain).
We are sure you already wonder if the dragons may be domesticated since this is the dream of every HTTYD fan. Well, there is a small chance. Try to do this by offering the chosen dragon some raw salmon or ordinary salmon. If you are lucky to succeed in this mission, you should order the dragon to stay next to you by using a lead. This way you will make the dragon come after you all over the place and you can even ride on its back. If you want to give the dragon some freedom, give it another lead and it will stop following you while it will remain domestic.
You can ride a dragon only when it stands. To make it sit, you should sneak and click on it.
For flying on its back, you should jump and start falling as slow as possible while riding it. Windows 10 players have better opportunities regarding flying in this addon, but we hope the console and mobile users will benefit from them soon too.
And the last important feature of this addon is that the dragons can be mated, but only in some cases. For example, the White Fury can be mated with the Black Fury with the help of salmon and any of the three types of Deadly Nadder can me mated using the same method.
The dragons featured in addon How To Train Your Dragon prefer to sleep on their owner's bed.
If you want (and we are sure you do) to adopt one or more of these lovely characters, click the download buttons at the end of the article, tell all your MCPE friends about it and feel free to leave feedback.
By visiting our
website
, you will discover more cool
mods
, as well as
maps
,
texture packs
, and
skins
. Here you will also have the opportunity to download the
latest MCPE versions
.
We are in social networks