Addon Resourcefulness 1.10
Addon Resourcefulness
includes a very big number of blocks that any Minecraft player would love to possess. With all this set of new blocks, all you need is to get creative!
Features of addon Resourcefulness
Addon Resourcefulness features 36 crates to store food. Below you can see the list of blocks created for storing certain edibles:
Simple crate

Crate for apples

Crate for enchanted apples

Crate for golden apples

Crate for potatoes

Crate for baked potatoes

Crate for poisonous potatoes

Crate for beetroot

Crate for bread

Crate for cake

Crate for carrots

Crate for golden carrots

Crate for fish

Crate for chorus fruit

Crate for clownfish

Crate for pufferfish

Crate for cooked chicken

Crate for cooked beef

Crate for cooked fish

Crate for salmon

Crate for cooked salmon

Crate for cooked pork chop

Crate for cooked mutton

Crate for cooked rabbit

Crate for dried kelp

Crate for melon

Crate for pumpkin pie

Crate for raw chicken

Crate for raw beef

Crate for raw pork chop

Crate for raw mutton

Crate for raw chicken

Crate for raw rabbit

Crate for rotten fish

Crate for spider eyes

Crate for sweet berries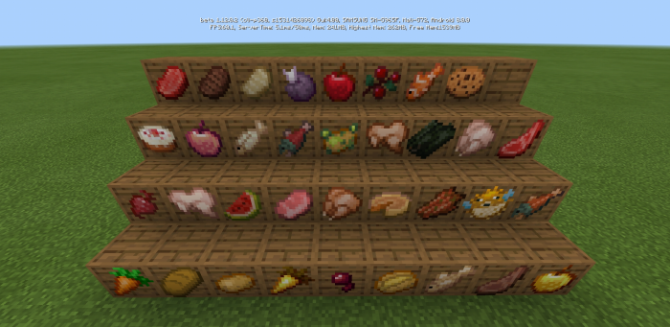 The addon also features a number of decorative blocks to store dyes of the next colors (including a universal dye basket):
Black

Blue

Cyan

Brown

Gray

Green

Light blue

Lime

Magenta

Orange

Pink

Purple

Red

Silver

White

Yellow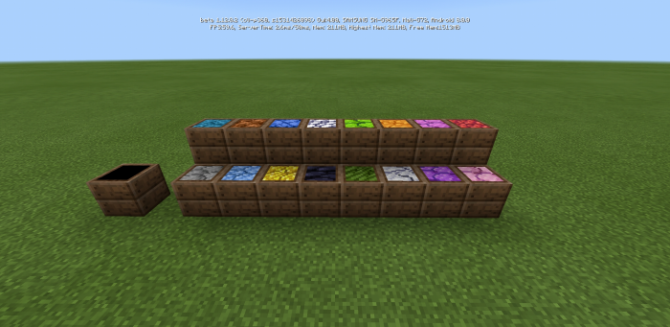 The addon also includes some block for knitted wool. The wood featured in Addon Resourcefulness burns much slower and is stronger than before. The blocks can store wool of the same colors as the dyes listed above.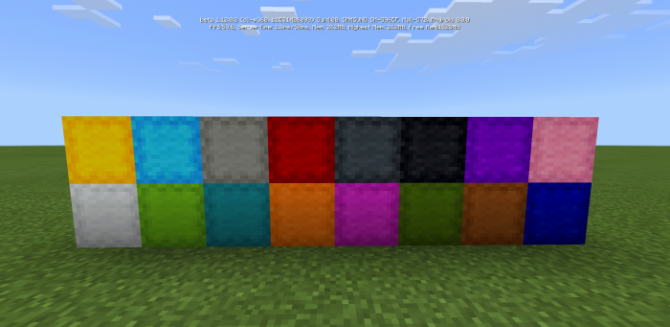 Moreover, the addon includes very compressed blocks of coal, diamond, emerald, gold, iron, lapis, quartz and redstone and this is not all.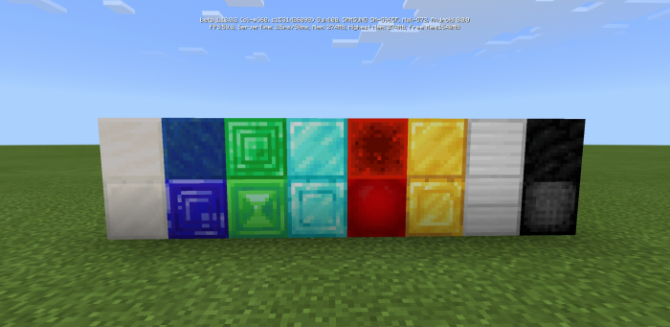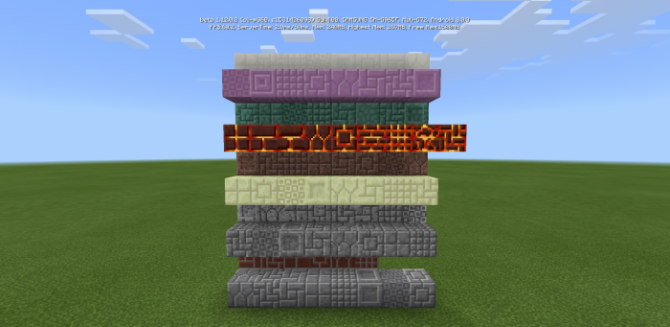 Important!
This addon works only on
Minecraft PE 1.12.0.2
and other versions above this. You can download the latest game versions
here
.
If you want to find out what other blocks does Addon Resourcefulness feature, download it by clicking on the button below, share with friends and leave feedback.
For other
mods
as interesting and useful as this one, visit our website. Here you can also find a lot of
maps
,
texture packs
, and
skins
.
We are in social networks