Mod Damage Indicators Script 1.10
Everybody knows the saying: Forewarned is forearmed. Well, it fits perfectly our
Mod Damage Indicators Script
because it allows players to see the level of health belonging to the mobs in your gameplay.
How does mod Damage Indicators Script work
Our mod uses scripting API to provide indicators that would show the damage level of the mobs. The indicators will be located at the top left of the screen, thus making it very convenient to check as often as you need to. The best use for the Damage Indicators Script is PVP games.
Besides the damage level of the faced mob, the script displays the name or the identifier of the entity.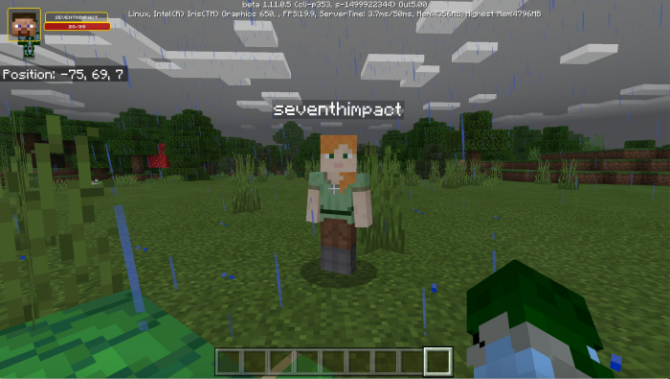 The present mod is perfectly compatible with multiplayer games and is even able to resize in order to fit any screen sizes.
With Mod Damage Indicators Script your friends will not be able to hide their health status from you anymore and this can be a very useful tool in your arms. Download the mob by clicking on the button below and leave feedback.
By visiting our
website
, you can find more new, interesting and useful
mods
, as well as
maps
,
textures
, and other MCPE related cool downloads and information. Here you can also find the
latest Minecraft PE versions
.
We are in social networks