Addon Bomb Trap 1.10
Addon Bomb Trap
brings a very productive and powerful method to kill enemies and to keep your base safe.
How does addon Bomb Trap work
You will be able to place bomb traps at your discretion and any player that comes closer than 1.5 blocks from the trap, will be killed by very strong physical splash damage. The blocks surrounding the victim are going to be destroyed too. When you want to ignite a bomb trap, hold a Flint of Steels and use long pressing / right click.
But do not think that the bombs are not able to bring harm to you too. Your world might also get destroyed because the bomb traps have a high level of explosion (2.5). Fortunately, there is a way to avoid this. All you have to do is turn off Mod Griefing and your blocks will remain intact.
For obtaining the bomb traps, you will have to spawn them with the help of eggs, since the add-on does not provide the possibility of the bomb traps to spawn on their own.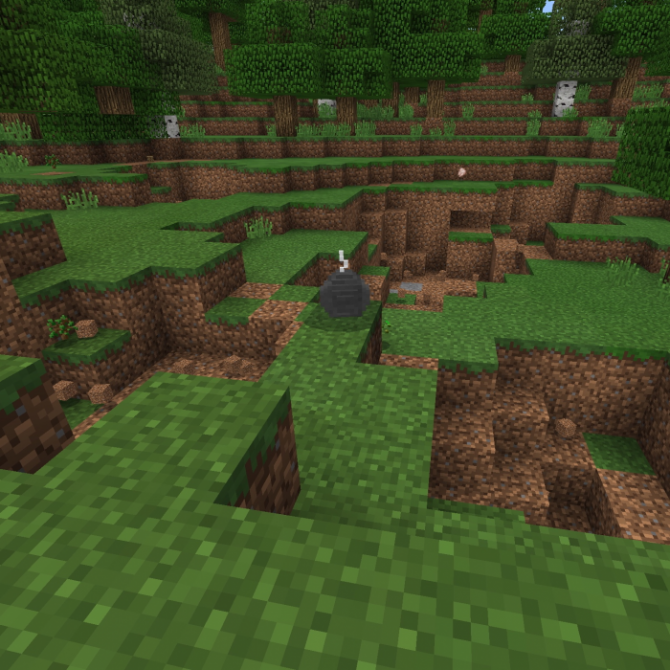 Now that you know everything about addon Bomb Trap, it is time for you to download it by clicking the button below. Invite your friends to play. After all, you do want to try how bomb tracks work, don't you? After all of this is done, we would be happy to get feedback from you.
If you want to explore more exciting
maps
, as well as
textures
,
mods
, and
skins
for any taste, visit our
website
. Here you will also find the
latest Minecraft Bedrock Edition versions
.
Video Trailer of Addon Bomb Trap
We are in social networks