Addon DS : NPC 1.10
Addon DS : NPC
brings a totally new possibility for your worlds.
All of us have our favorite MCPE creators and we want their name to be present in our worlds. Earlier we could do this by installing armor stands with the creator's name tag. With this add-on, this possibility extinguishes a lot. DarkSide studios created the whole DS team NPCs (Non-player Characters) that you can add now with just one click.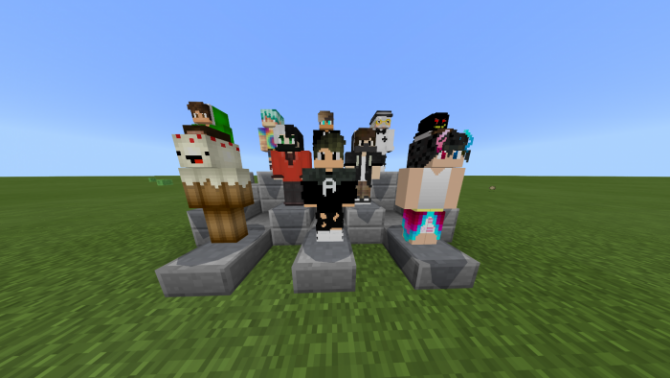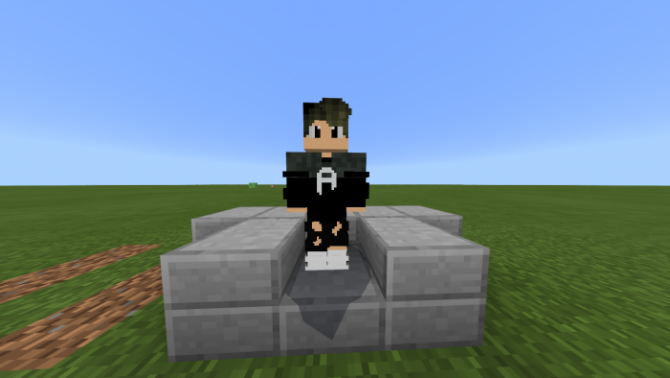 How to use addon DS : NPC
The present add-on is very cool and offers a lot of advantages. The NPCs can be summoned either by using spawn eggs or with the help of commands. Below you can see the full list of NPCs which contains all the DS team members: from owner to staff:
Custom NPC of Ash

Custom NPC of Starlk

Custom NPC of Vibrant

Custom NPC of Windlight

Custom NPC of Hallis

Custom NPC of JustAfunnyGuy

Custom NPC of Keyyard

Custom NPC of KindlyCell

Custom NPC of Spyer

Custom NPC of Tyngominer

Custom NPC of Giltgamer

Custom NPC of Th3Emilis

If you chose to summon the NPC by using commands, pick one and type the command with the name of the character. For example: /summon ds:ash or /summon ds:vibrant.
In case you want to kill an NPC, you will be able to do this only by using the Barrier (right click) and /kill @e.
If you want to try on this add-on, be welcome and install it by clicking the button below. Share your impressions with friends and leave feedback.
By visiting our
website
, you can check out more interesting and new
mods
, as well as
maps
,
skins
and
texture packs
. Beside this, you will be offered a lot of information and downloads for the
latest Minecraft PE versions
.

We are in social networks