Addon Oceanic 1.9
Addon Oceanic
adds different lodgers to all the oceans, seas and rivers of Minecraft, so all the water spaces will become a bit more colourful, interesting, diverse and dangerous! All the new mobs are unique and won't replace any existing mob, so you can relax and enjoy the game process.
Features of addon Oceanic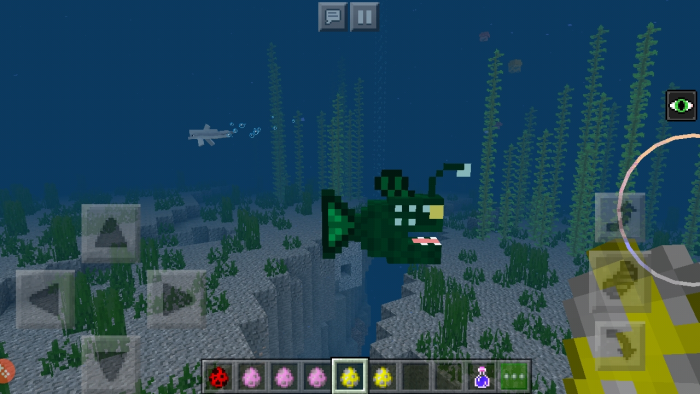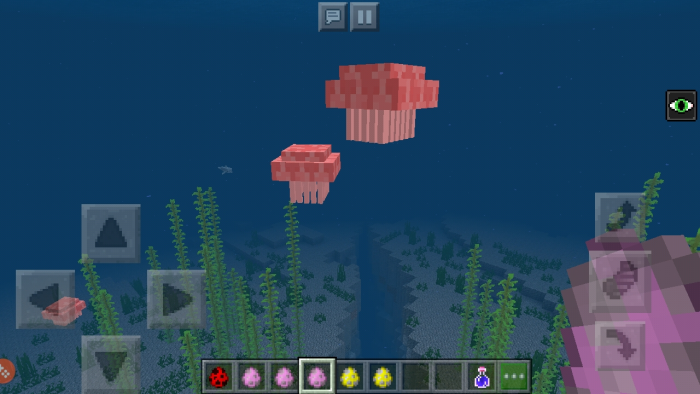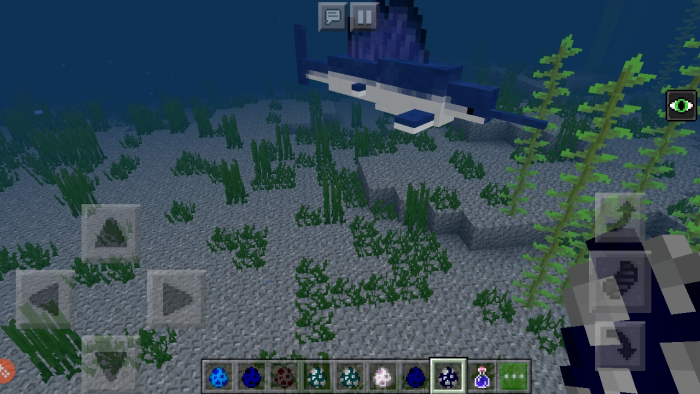 As you know, the diversity of species in wild nature is just huge. This addon can make your Minecraft wild world a bit more like to the real one! The number of different creatures will impress you, so get ready.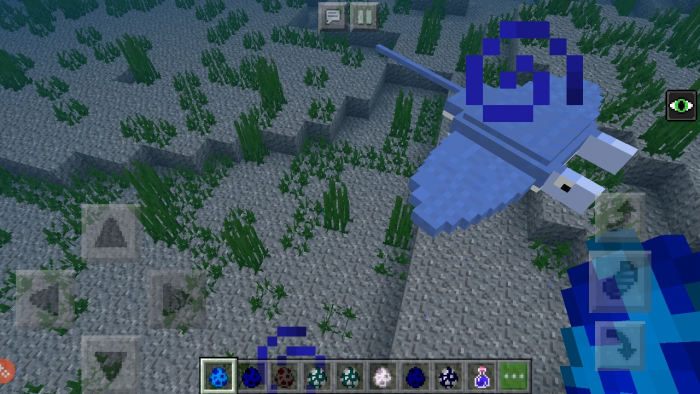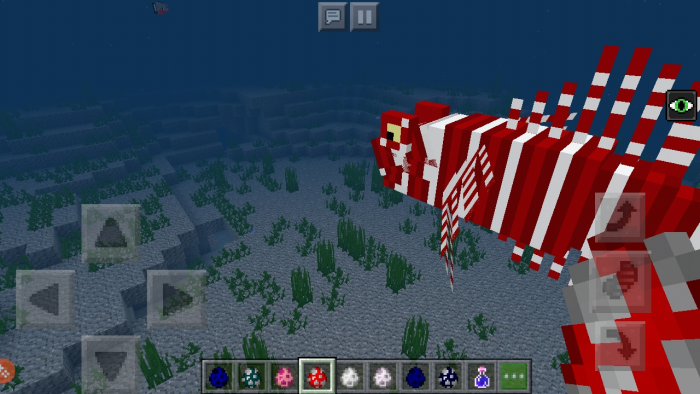 Here's the full list of all the creatures which will be added by this addon. Their features are also included so you'll be able to compare them.
Megalodon and Tiburon. These two creatures are prehistoric sharks. Both them are extremely hostile, so be careful when diving down to the deep!

Piranha. Small and dangerous fishes. All the mobs and player will get into the dangerous trap after falling into the water.

Butterflyfish, Whales and Starfishes. These beautiful and neutral mobs will make all the ocean become colourful and beautiful.

Sperm Whales. These guys are also hostile, so be careful swimming with them.

Octopus. Attack players and mobs. Has no special skills.

Lionfishes. Be careful, because these fishes have extremely strong poison!

Crabs, Stingrays, Jellyfishes and Swordfish. These mobs are neutral for the player but will attack all the mobs and other fishes in the water.

Angelfish. Attacks players and fishes in the dark caves under water.

Hammer Shark. Neutral for players, but stay dangerous for fishes and mobs.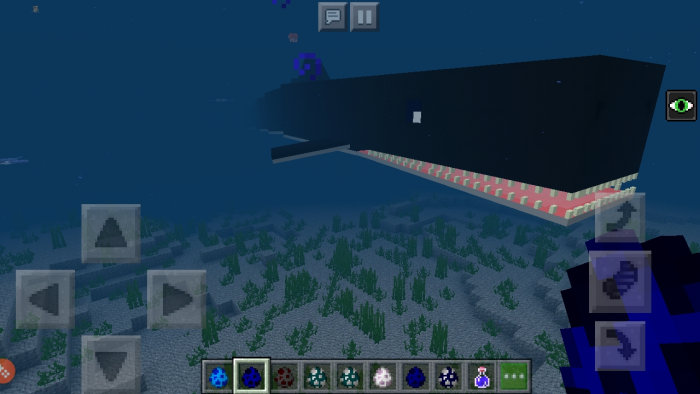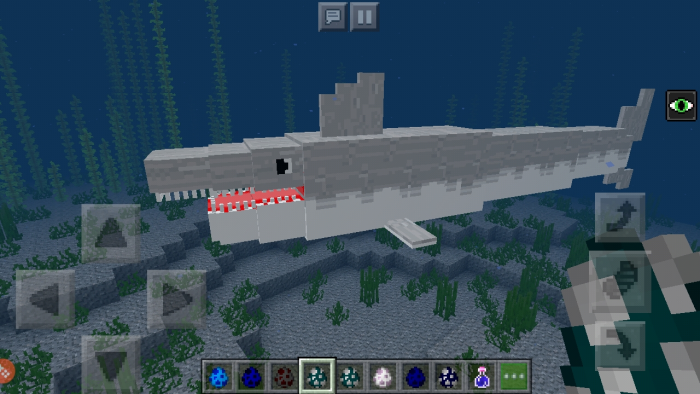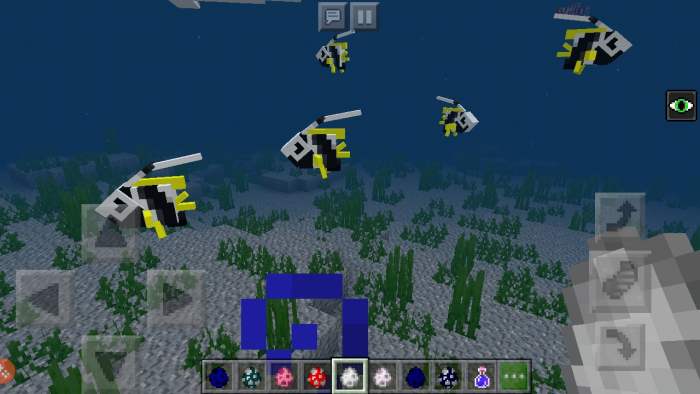 Download addon Oceanic for Minecraft Bedrock Edition 1.9 for Android and call friends to have fun together! Leave feedback and look for more
Maps
,
Skins
,
Seeds
and
Texture Packs
for
Minecraft 1.9+
. Have fun!
We are in social networks